60s R&B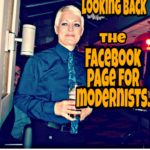 Looking Back The Facebook Group For Modernists
Looking back is a Facebook group for lovers of the 1960s mod scene. Post your tunes, pictures up and coming events etc..and most of all enjoy.
Music I grew up to in the 60s played on Mixcloud.
In the 60s, I started to go to the clubs of Nottingham, starting with the Dungeon, then the Beachcomber, the Boat Clubs (the Boat, Brit and Union) and then many of the others which sprang up. They started playing Mod and Soul music which I had heard covered by the many British bands being formed but these were the originals and had a huge impact on my life. I started playing some of this music on my podcasts on Mixcloud, an attempt to get across to the listener what life was like hearing loud music for the first time and dancing in those dark cellars or small rooms to those vibrant throbbing sounds. A very good example of some of the first music I heard at this iconic club is one entitled 'Dungeon Days'.
The Dungeon was an iconic club in Nottingham, one of the first catering for the demands of a young Mod audience looking to hear good music and live bands, dance and generally show off.
The Dungeon was open between 1964 and 1968, playing soul, Motown, jazz, blues, r&b featuring live bands and artists from America and the UK, such as Little Stevie Wonder, Wilson Pickett, Inez & Charlie Foxx, the Who, Small Faces, Steam Packet and many more. This is both a website and blogsite containing listings and information about those who played there, the music played and the people who went – who were they? What clothes did they wear? Where did they buy the clothes? Where are they now? An attempt to define and document everything about those times.
Please follow and like us: