Short Description
The official website for Tony Beesley's books
Long Description
This website is the official source for all of the in-print books by Tony Beesley. All copies are signed and personalised dedications are available on request.
Short Description
A portal to a fictional Mod universe where reality meets fiction..
Long Description
My website and blog is called 'Zen and The Art of the Sixties Mod novel' (https://johnknightnovelist.wixsite.com/mysite/blog)is one source of information about my novel: 'Jimmy Mack – Some Kind of Wonderful'. The blog is also also about many aspects of writing a novel about Mods and the Sixties, updating progress on follow up novels as well as looking at Mod as "a way of life" through images and music.
You can also follow me on Facebook: John Knight @ FN Jimmy Mack Two Hearts Books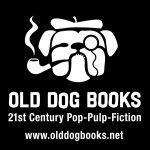 Long Description
Publishers and one stop shop of new breed 21st Century Pop-Pulp-Fiction!