Mod Revival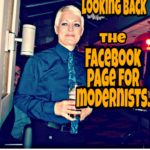 Looking Back The Facebook Group For Modernists
Looking back is a Facebook group for lovers of the 1960s mod scene. Post your tunes, pictures up and coming events etc..and most of all enjoy.
The official website for Tony Beesley's books
This website is the official source for all of the in-print books by Tony Beesley. All copies are signed and personalised dedications are available on request.
Please follow and like us: