www.w3.org/TR/REC-html40/loose.dtd">
Motown
Short Description:
Motown, funk, soul and disco live band show
Long Description:
All That Soul is professional live band performing some of the greatest hits of Motown, Funk, Soul and Disco.
Dressed in full costume we take our audience on a timeless musical journey giving them an unforgettable experience
We are available for Weddings and Ceromonies, Parties, Festivals, Corporate functions and other special events.
Please contact us for a quote.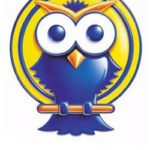 Short Description:
Various mixes from over the years
Long Description:
Just loving 6t's & Northern Soul and Motown, Boss Reggae & Ska, with a little Funky Stuff on the side.
Please follow and like us: