www.w3.org/TR/REC-html40/loose.dtd">
Northern Soul
Vintage & Retro For Various Styles Including 60s, Mod, Dollybirds, Scooter Guys & Girls, Skinheads, Ska, Mod Revival, 80s, Northern Soulies & More!
Vintage & Retro Clothing & Homewares Online Shop. Selling A Variety Of Items From The 50s/60s/70s/80s/90s & Modern Day Repros In Different Styles & Sizes. Something For All!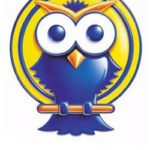 Various mixes from over the years
Just loving 6t's & Northern Soul and Motown, Boss Reggae & Ska, with a little Funky Stuff on the side.
Sounds And Pressure – Record And CD Collectors Mail Order Company
Sounds And Pressure are an established record and CD etc collectors mail order company dealing in all types of music all artists from the 1950's – 2K's
Please follow and like us: