DJ Alan Handscombe-McGrath Talks About DJing In The 1980s At Mod Related Events, Mod Rallies & Soul Clubs
When attending the 80s Mod events, the Mod rallies organised by the late Tony Class, were some of the most memorable for myself personally. Over that time, several DJs would take to the record decks and introduce so many of us to new songs that we were'nt aware of. Whether it be Mod, Ska, 60s Soul, Latin, early R&B or Boogaloo. One of those DJs is Alan Handscombe-McGrath, who continues to DJ at many Mod related and Soul events today.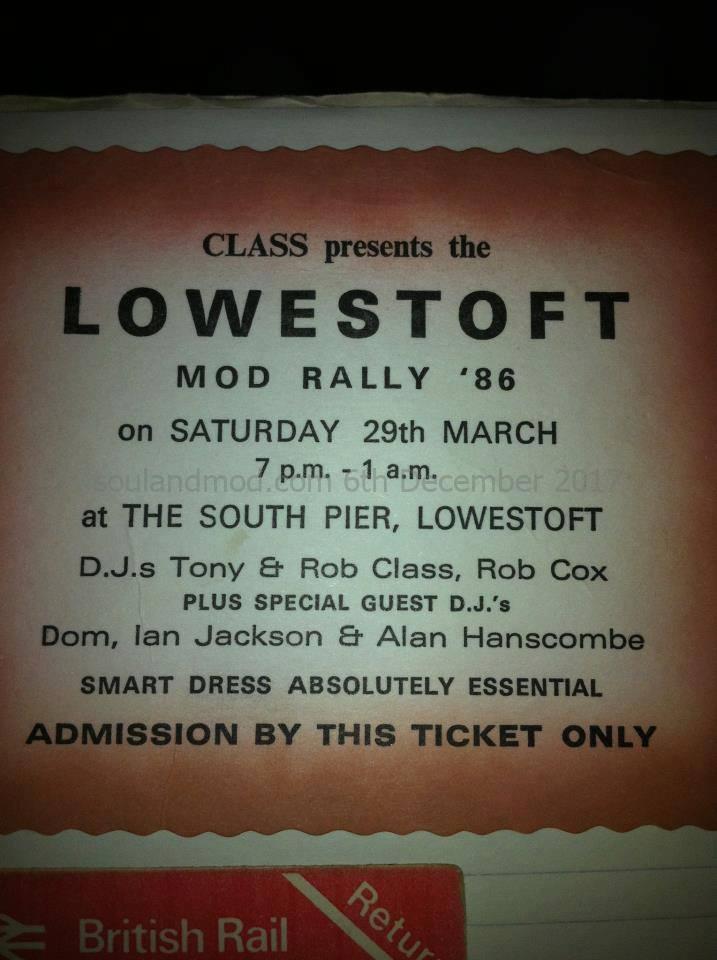 I caught up with Alan recently and it was great chatting with him. I was keen to hear about some of his past memories from the old Mod related events back in the 1980s, as well as some of his choice records that he played. The music, that he along with several other DJs from back then, was to provide the music backdrop to many of our Mod youths. Music that not only I continue to associate with some very special times, but that which profoundly continues to influence my musical preferences today at the age of nearly 50.
Jayne : At which Mod related event did you play your first DJ set & when?
Alan : I came into it all from Two Tone in 1979 so Ska and Reggae was my first love. I then discovered Latin and Soul from being a regular at the 100 Club on Oxford Street at the allnighters. This is the taste in music that then went into my record collecting and is what I played out DJing. I was asked to DJ as a stand in for a guy called Alex Gerry at a Soul night down in Soho at Le Beat Route in 1982. It was from there that I ended up getting my own equipment and doing my own nights in Central London. I was 19 in 1982.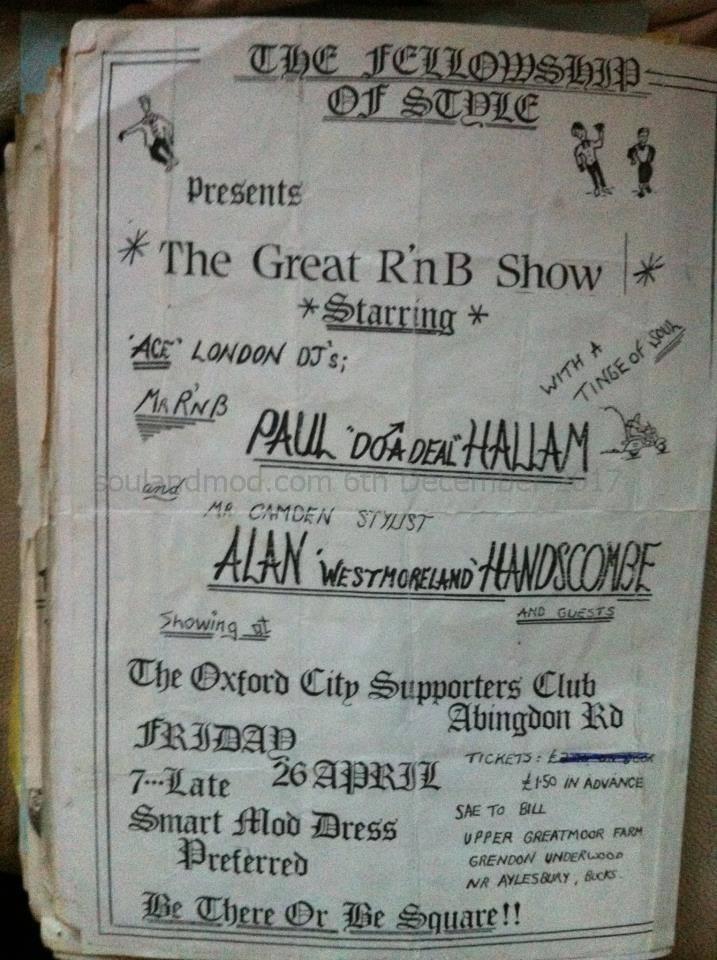 Jayne : From all the Mod events where you played your sets, are any more memorable than others and if so which one(s) and why?
Alan : I've always loved Djing I treat it as a job so never get too trashed lol. I have lots of memorable times. These include DJing on a boat going down the Rhine and DJing at the Boiler Club in Barcelona. Also my first time DJing at the 100 club for the Northern Soul allnighter and also The Pow Wow in Sheffield. All good times.
Jayne : What were some of your favourite records that you used to play whilst DJing in the 80s at the Mod rallies / allnighters / related events?
Alan :
Azie Lawrence – Pempelem – Bluebeat
V. ROCKET 2014
Hector Rivera – I Want A Chance For Romance – Barry
Lee Miller  2012
Zenobia Bonner – All Alone – Accident
cadlagh1 Bill Kealy  2017
George Tindley & The Modern Redcaps – Aint Gonna Worry About You – Doo Wopp
cobblessoul45s  2015
Marcia Griffiths – Mark My Word – Coxsone
Bionic Dub 2016
Little Herman – I'm Gonna Put The Hurt On You – Arlen
Bopalacious  2017
Fast forward over three decades and Alan continues to be one of the most respected DJs on the scene, spanning 30+ years. Not only because of his vast array of musical knowledge, but also Alan's admirable passion and love of this genre of music which continues to radiate when he embraces any record deck at events.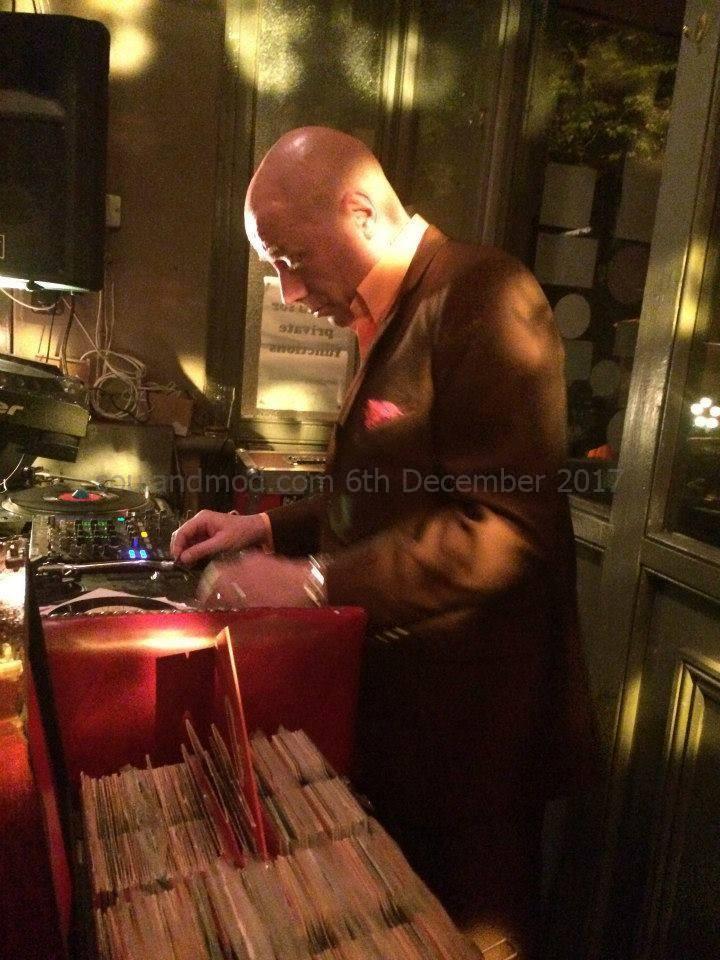 This is one of Alan's more recent uploads to Mixcloud, if you have not already heard. A wonderful mix of upbeat, feelgood early Soul and rare Northern Soul music, which I recommend.
Weekend Warm Up #16 by Alan Handscombe-McGrath
A particular favourite of mine from this upload is  Creations – I Wanna Talk To You – Paul Winley
Creations – I Wanna Talk To You – Paul Winley
Liam's Rekkids  2016
Alan also manages the Kent LPs / CDs Appreciation Page on Facebook along with Ady & Neil. This is a must join for anyone who has a real appreciation of Soul music and the Kent record label.
Many thanks to Alan, for providing the time for this interview and I hope you, the reader, have enjoyed it.
© 2017 – 2021, Jayne Thomas. All rights reserved.
Follow me :