The Britalian Job – Guest DJs Ciro Affronti, Alessandro D'Alessio & Tony Stephenson
14th October 2017 @ 8:00 pm

-

15th October 2017 @ 1:00 am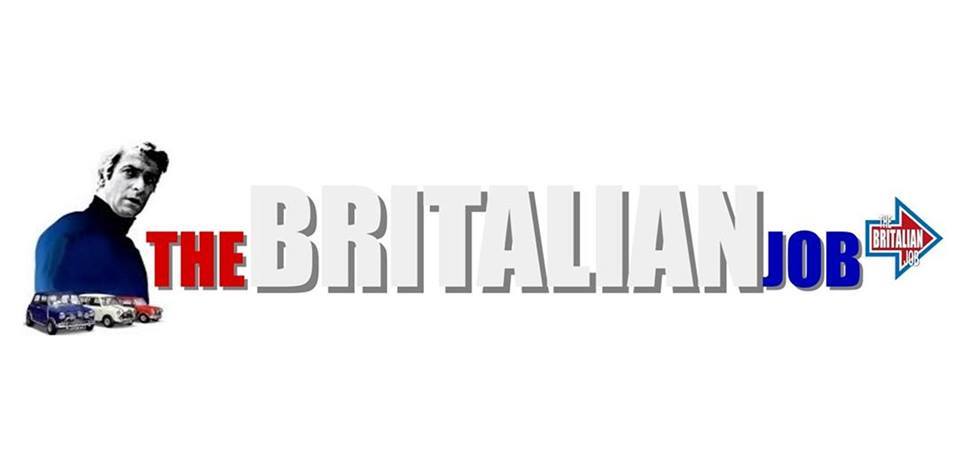 It's back!!
The "Britalian Job" returns. After a year of hibernation the two Bellends have finally woken up and booked the usual venue for Saturday October 14th 2017.
That's the Brit bit sorted but what about the Italian?
Well, how does Ciro Affronti & Alessandro D'Alessio sound?
OK! technically one is a Sicilian from Kettering and the other is from deepest darkest Rotherham but you get the point!
What there is absolutely no doubt about is that they are two of the best DJ's on the Modernist scene today.
Kicking things off as ever at 8pm will be Britalian Job favourite "Geordie" Tony Stephenson. Everyone loves Big Tone and The "Britalian" just wouldn't be the same without him. Misters Shaw & Crew will be filling the gaps and then closing the evening in their own inimitable style with the last hour "Double Deck" session. It's gonna be a blast!…..so, put on your Dickie Dirt & your Peckham Rye cos times soon hurrying by.
Please share and help spread the gospel of Britalianism!
© 2017, Jayne Thomas. All rights reserved.
Please follow and like us:
www.w3.org/TR/REC-html40/loose.dtd">