Fast Way of Living – Summer Warm Up – Guest DJs Lee Miller, Richard Early & Vinny Baker
4th August 2018 @ 8:00 pm

-

5th August 2018 @ 2:30 am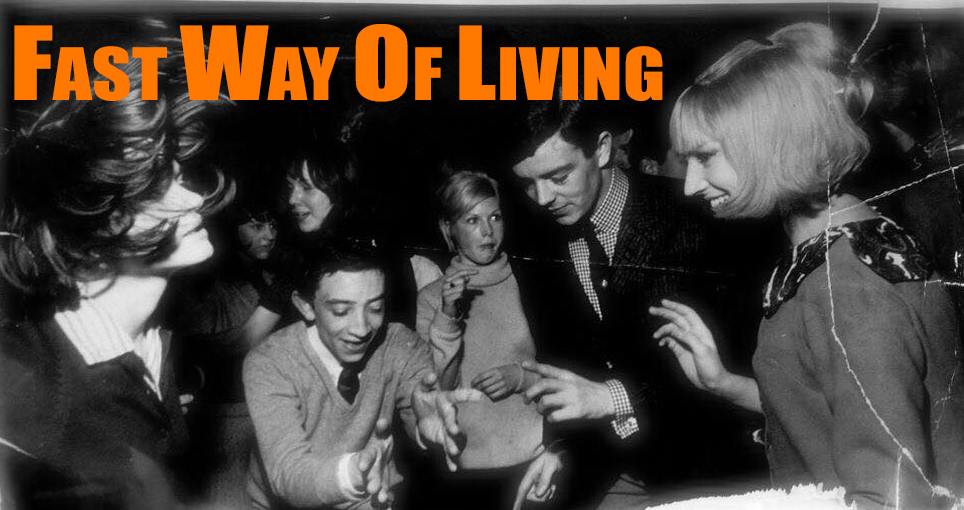 Hi all!
After an absolutely packed out Spring Event on April 7th we are going to return to bring you the very highest calibre Rhythm and Blues shoot out that London can find on a Saturday night.
We will once again be delivering you a night with sets from some of the most well versed DJs that the Mod scene has ever seen and introduce some fresh faces to encourage the young faces into pushing their sound. This date will work well to get your appetite wet for what looks like a great August Bank Holiday in Brighton where you will find us at Modesty…
For this event we have booked availability for these guys for you:
Lee Miller – I'm sure you all very well know him from Dreamsville and this year's upcoming Leeds Mod Weekender. Well respected and all round good guy who has constantly helped to drive the scene forward!
Richard Early – The man who collaboratively brought you Sneakers… A true afficiando who gets you out on the dance floor for a mix of well known and underplayed Blues…
And introducing Vinny Baker – Another young DJ who is up and coming and will break out some of the big guns and bring you underplayed records which will help to guarantee your dance shoes are used…
Once again we will be using our PayPal address fastwayofliving@gmail.com where you can buy in advance for £5 or pay on the door if there is anything left for our capacity?
Held at our fabulous venue The Hanway Social which helps you to get into the real feel of early 60's London Club Land.
Watusi into Summer with us…
© 2018, Jayne Thomas. All rights reserved.
Please follow and like us: