Loose Caboose – DJs Rachelle Piper, Martin Jackson & Dan Singking
14th March 2020 @ 7:30 pm

-

15th March 2020 @ 7:30 pm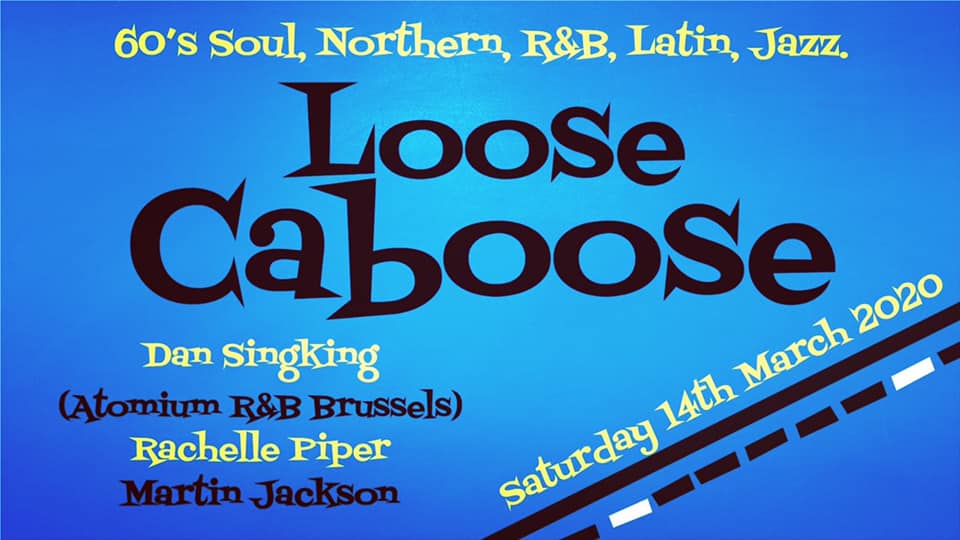 Well, you can't keep a good thing down and as we are only doing 4 dates this year, you had better make sure you don't miss a single one!
We have gone all international again and are delighted to bring you Dan Singking, our Belgium Connection, and this time round, he will be behind the wheels of steel and not just on the dance floor.
Dan and Rachelle shall be reunited on the decks after having joined forces last June in the South of France, curtesy of 3 Button Club, and we can already guarantee you that you will be in for a treat!
And to add to the usual mix, Martin Jackson won't be far away from that musical stage of ours.
Entry: gbp 6 on the door.
Nearby free parking at County Hall East, St. Annes Crescent, Lewes, BN7 1UE.
Hotels:
– Premier Inn, The Old Courthouse, Court Road, Lewes, BN7 2FT. Www.premierinn.com
– WHITE HART HOTEL: 01273 476 694
High Street, Lewes, BN7 1XE
www.whitehartlewes.com
– NEWMARKET INN: 01273 470 021
Brighton Road, Ashcombe nr. Lewes, BN7 3JJ
www.relaxinnz.co.uk/ashcombe
Taxis to the Con Club are about GBP 8-15 each way and can be booked via the hotel
Alternatively, Lewes has plenty of Air bnb.
Or stay down the road in Brighton and take the last Caboose
© 2020 – 2023, Jayne Thomas. All rights reserved.
Follow me :