MODesty Bank Holiday Special
25th August 2018 @ 8:00 pm

-

26th August 2018 @ 2:00 am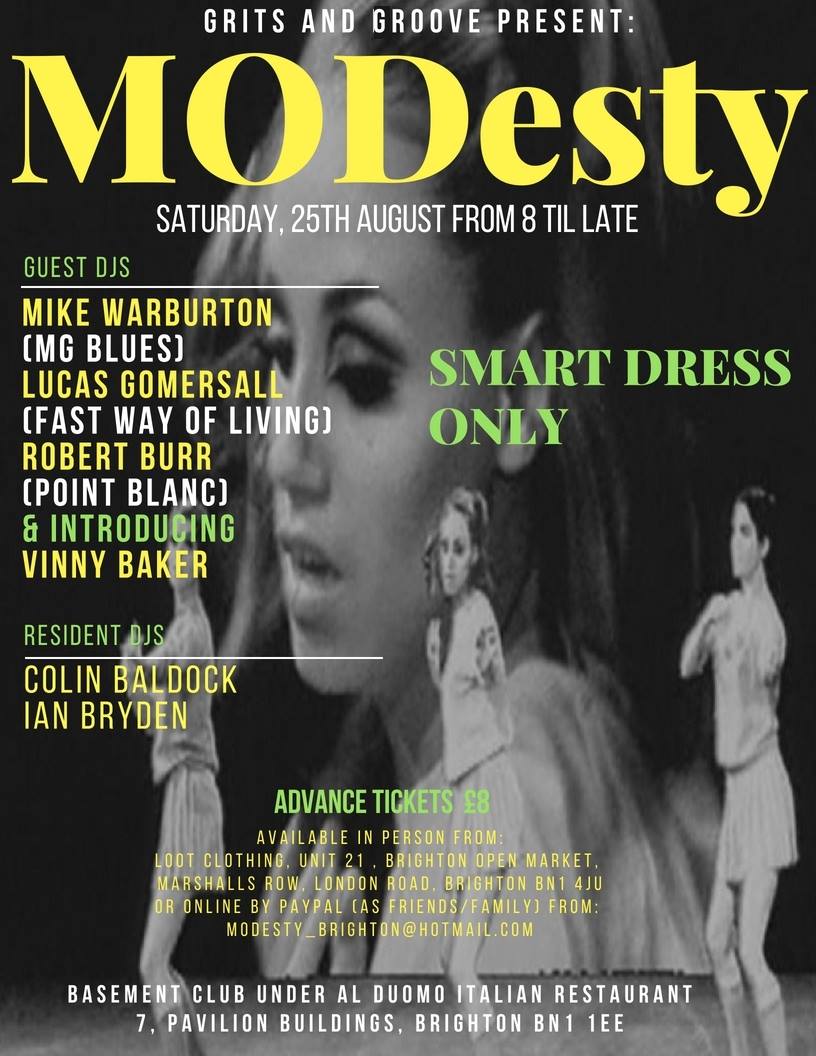 Following the success of our Smart Dress Only Modesty at Al Duomo's last year – we couldn't ignore all the requests to do it all over again!
So here we are to provide you with THE place to go for the Saturday night in Brighton… With the snappiest dressers, the most authentic tunes and the finest venue… Well that's the rumour anyway, you need to decide…
Make sure you arm yourself with the opportunity to feel at home…
Special guests Mike Warburton, Lucas Gomersall, Rob Burr & Vinny Baker will be joining resident DJs Colin Baldock & Ian Bryden to bring you the finest sounds to keep your feet busy on the dancefloor!
No jeans. no greens, no trainers
Tickets are now on general sale for £8 each by Paypal (as Friends/Family please) from modesty_brighton@hotmail.com, but you might want to get a move on, as nearly half of the 200 capacity have already gone on pre-sales !
© 2018, Jayne Thomas. All rights reserved.
Please follow and like us: