Mods: Two City Connection Book Launch
30th March 2019 @ 3:00 pm

-

6:00 pm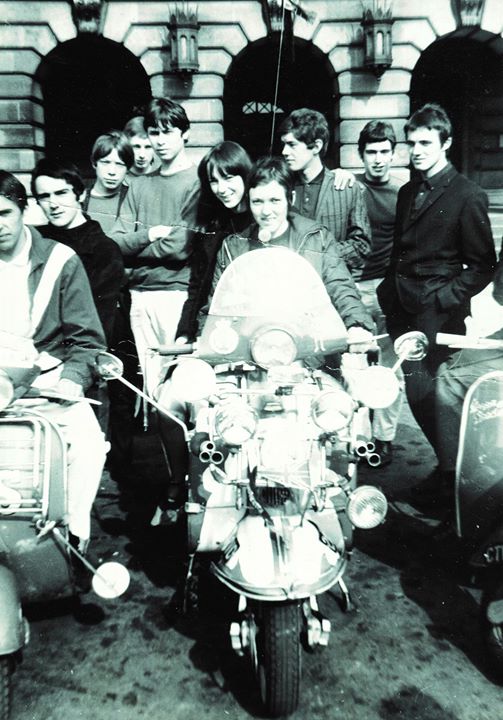 We're celebrating the launch of my book, Mods: Two City Connection and you're all invited!
Mods: Two City Connection tells the story of the 1960's Mod scene in Leicester and Nottingham and how they were connected, concentrating on the themes of social, financial and creative freedom via exclusive first-hand eye witness accounts and unpublished images. The book links into the 40th anniversary of the release of The Who's cult Mod film, Quadrophenia, in 1979 and includes a fascinating foreword by the film's story consultant and author, Alan Fletcher. It challenges some of the perceptions associated with the Mods while exploring several key themes including fashion, music, individuality, transport, drug use, gender and race, anti-social behaviour and legacy. It also re-visits legendary hang-outs visited by the Leicester and Nottingham Mods including The Nite Owl, The Il Rondo, The Mojo, The Twisted Wheel and the Dungeon. It also includes a series of chapters written by the creatives and 'faces' from the two Mod scenes.
Renowned Leicester DJ, Mark D'Arcy will be playing some incredible 1960's Mod vinyl selections in the basement and there will be an opportunity to purchase copies of the book. Wheelchair access is available on the ground floor. There is an NCP car park opposite the Exchange Bar on Halford Street.
Hope to see you there, feel free to invite your friends who may be interested. Best wishes, Shaun Knapp.
© 2019, Jayne Thomas. All rights reserved.