THE POST COVID REINCARNATION OF – Fast Way of Living Meets Hip City at the Phoenix
October 29 @ 8:00 pm

-

October 30 @ 1:00 am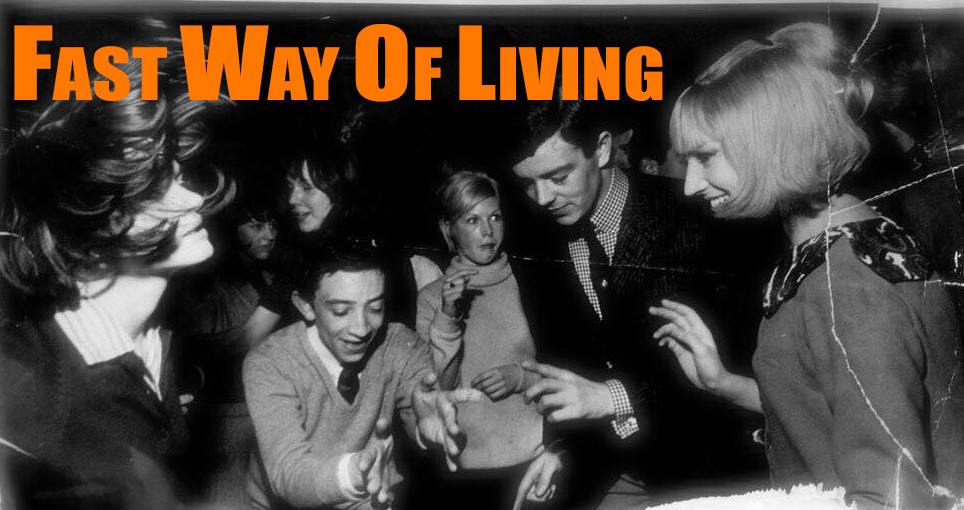 Yes you heard it – Fast Way of Living and Hip City are joining forces for this very special occasion to return the Mod Scene to one of it's Spiritual Homes, The Phoenix in Cavendish Square.
Don't wait ages to get your tickets as they won't be hanging around too long! Yes, I bet you're excited?
And here we go – here to bring the most fabulous tunes for the most important event on the London mod scene for decades – here's your list of Disc Jockeys… The Purveyors of tunery, the selectors of disc sorcery, the high command of the dance floor…
Richard "Shirley" Early – Regular Fast Way of Living and Hip City spinner and an absolute authority in Mod records since forever, Rich is back to provide us with another round of hot blues with rhythm and sweet soul serenades…
Jake Bonnici – Next up – Bringin' 'im Ska Riddim all the way from Bromley Town – the man who is equally at home behind the decks as he is on the pole – the hairy, scary fairy Jake Bonnici! Known for his relentless ambition to buy every record ever pressed regardless of how good or bad it is – but still a party animal when laying wax down, Jake might confuse you but will definitely amuse you. Look out for the real Israelite!
Mr Ian Hingle – If you want authentic, then get yourself someone who was around at the time… Being the 60's house party DJ himself having bought everything he'd heard at the time when seeing the likes of Major Lance and Fontella Bass at The Flamingo (Lucky Bastard) Ian is one of our favourites because for him it's all about getting you dancing… Still the sharpest bastard I know… The Guv'nor!
Niamh Lynch – For those of you who know Niamh, you'll know she has a fab collection of storming Rhythm and Blues tunes and fabulous British Beat. One of our favourites at Fast Way of Living as she never fails to get you stomping your feet to the electric beat…
Dave Edwards – Another massive announcement from us – We're mega excited as we've finally managed to get Dave Edwards back to deliver a couple of sets of his usual and unusual blistering R&B, Soul, Latin, Brit Beat, Ska and everything that his eclectic taste can throw at you to put you on the dance-floor and keep you there! The High Commander of anything put onto wax as long as it's cool.
Jim Watson – Next up in our superstar line up is our soul brother number 1, Jim Watson… Jim has been at the forefront of hard hitting soul records since they invented spectacles (okay maybe not!) and always brings a stack of delights with him every time we ask him back. Everybody loves him and I'm glad to ask our old mate back.
Finally, the Fast Way of Living co-founder and Resident DJ… Lucas Gomersall! Internationally renowned for spinning a mix of authentic 60's mod records that were played in the clubs at the time and chucking in a few records you may not have heard of but are the same theme, don't miss him at The Phoenix where over 50% of tickets have now been sold! Don't miss it…
Tickets are £10 per head via PayPal to fastwayofliving@gmail.com or via paypal.me/fastwayofliving
Please note all tickets bought for the Easter 2020 event are valid!
Be quick!
Follow me :