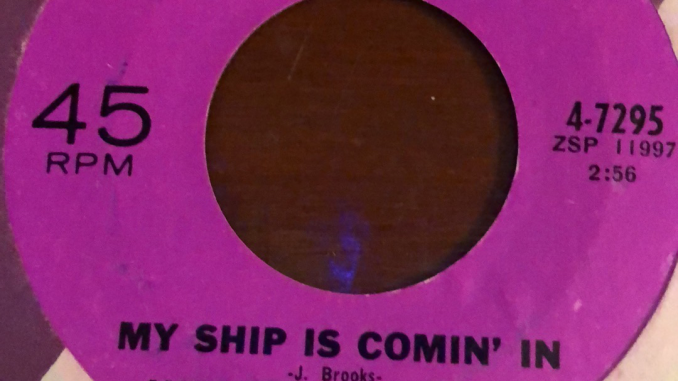 My Favourite 60s Soul Songs of 2019 & 2020
As we are fast approaching the end of 2020, I always like to write about my recent 60s Soul /club Soul and 60s R&B discoveries. Discovering new 60s Soul listens continues to be a constant buzz of mine and has for the past 37 years. There is such a vast catalogue of this musical genre out there which I always term as akin to delving into a giant lucky bag of unknown sweets. Therefore to end the year I have decided to list some of my favourite 60s Soul songs of 2019 and 2020.
How I choose what I term are my favourite 60s Soul tracks for a given period is dependent on when I hear them. I, like many, always align my music with people, places, events and that particular time in my life. Often those Soul tracks change from month to month.
As always, it is so difficult to finalise a playlist to choose however the following 60s Soul and 60s R&B tracks were my ear worms throughout 2019 & 2020. In chronological order, here they are.
Inspirations – What Am I Gonna Do With You, Hey Baby (Black Pearl)
The B side to the Touch Me, Hold Me, Kiss Me, by the Inspirations. This track was released originally in the USA in 1967 on the Black Pearl Label. I first heard it on 18th November 2018. It was played by my fellow Fusion Radio friend, Jason Groom on his show. I am a bit of a stickler for my ballads & mid tempo Soul songs. As soon as I heard it, I absolutely fell in love with this track and it perhaps is one of my favourite discoveries in the past 2 years.
Jerry Ganey Just A Fool (Verve Records)
Written by Art Munson & Bill Medley, this is strikingly reminiscent of a Righteous Brothers track. Within the first five seconds, it's indicative this arrangement is akin to that trademark sound adopted by the Righteous Brothers. Therefore there is no wonder that it was produced by Righteous Brothers Music. Issued in 1966 on Verve Records, this was a constant play of mine in the Winter of 2018.
Soulhawk
Jun 19, 2009

Splendors – Please Don't Go (Karate)
Released on the Karate Record label in 1966, Please Don't Go by The Splendours, was a track I first discovered in late Autumn of 2018. The vocals and musical arrangement do sound very much reminiscent of a Righteous Brothers track, however I find it totally uplifting and emotively charged. From my personal perspective I think it's one of those tracks that have your feet moving within the first twenty five seconds. Powerful on many levels.
Anthony Reichardt
Sep 5, 2010

Walter Jackson – My Ship Is Comin' In (Okeh)
Initially recorded by The Walker Brothers on the Phillips label in 1965, My Ship Is Comin' In and recorded by Walter Jackson was later released on the Okeh label in 1967, as well as being recorded by Jimmy Radcliffe in 1965.
All recordings are aesthetically pleasing. However Walter Jackson's version wins hands down for me personally. This has been a firm favourite of one of my 60s Soul ballads for many years now. However has been a favourite play of mine for the past two years. Utterly divine and pure chocolate for the ears, this song blows me away.
Kenneth Aitchison
Apr 26, 2012

Carrie Grant And The Grandeurs – Take All Of My Life (New Art)
I personally think that this track is divine. Released in 1962 on New Art Records, a track I was recommended to hear by Alan Handscombe after posting Mish Mash up on Facebook and was to also later discover on The Sweet Sound Of Philadelphia Soul 1959-1964 by the History Of Soul. A beautiful slice of early 60s Soul, it was of my personal new listens for early 2019 and still is now.
John Manship
Jan 3, 2016

Lenny Curtis – Who You Gonna Run To End (End)
Issued on the End label in 1967 and the flip side to Nothing Can Help You Now by Lenny Curtis this continues to remain one of my favourite 60s Soul tracks. Utterly captivating and one in my all time top top ten 2+ minutes of speechlessness. A beautiful slice of southern Soul on so many levels.
Brian Pinches
Jan 11, 2020

In part 2, I will list the remaining tracks that have made it to my playlists for the 2020.
© 2020 – 2021, Jayne Thomas. All rights reserved.
Follow me :