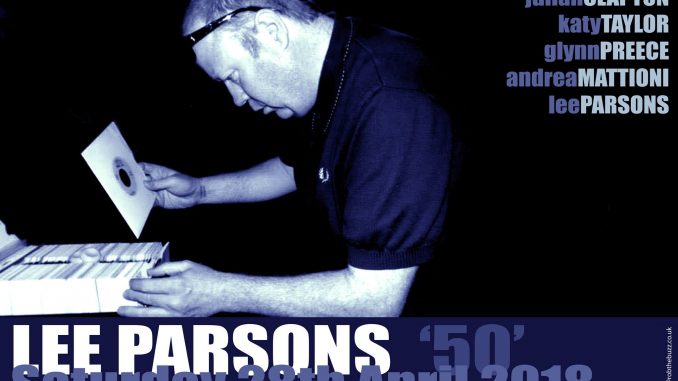 Lee's Birthday – 28/04/18 – Newark 2018
One of the first outings of 2018. Celebrating Lee Parson's birthday party at the RAFA club in Newark in the Shake It Loose Style. Many know that Lee, along with fellow residents DJs Katy Taylor & Julian Clapton host Shake It Loose here. A great evening spent with friends and top notch music as always provided by Lee, Shake It Loose resident Julian Clapton & guest DJs Andrea Mattioni, Mark Crew, Mark Shaw & Callum Sammon. Playing some of the very best in 60s Club Soul / 60s Soul, Mod and 60s R&B vinyl. Additionally we were all treated to hearing the lovely voice of Jodie Richardson.
A memorable evening which was filled with much laughter, catching up with friends and dancing and most importantly sharing Lee's celebrations for his 50th birthday. Thanks to Lee & Carole for the invite to share in their celebrations with their family and friends. And was great to see everyone as always. Here are some of the photos from that night back in April.
Flyer for Lee's birthday, copyright attributed to Rob Glover.