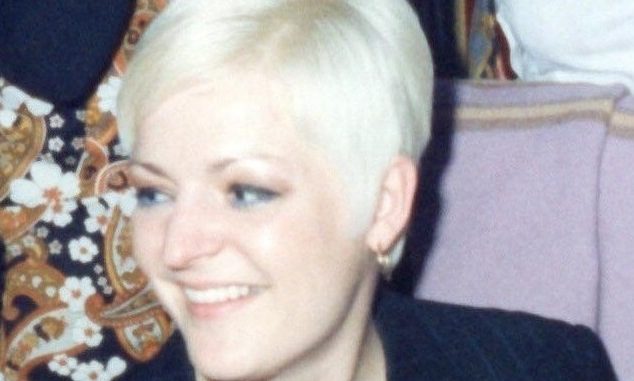 Maz Weller – The Changing Seasons Of The 80s Mod Girl Style Through To the 2000s & Beyond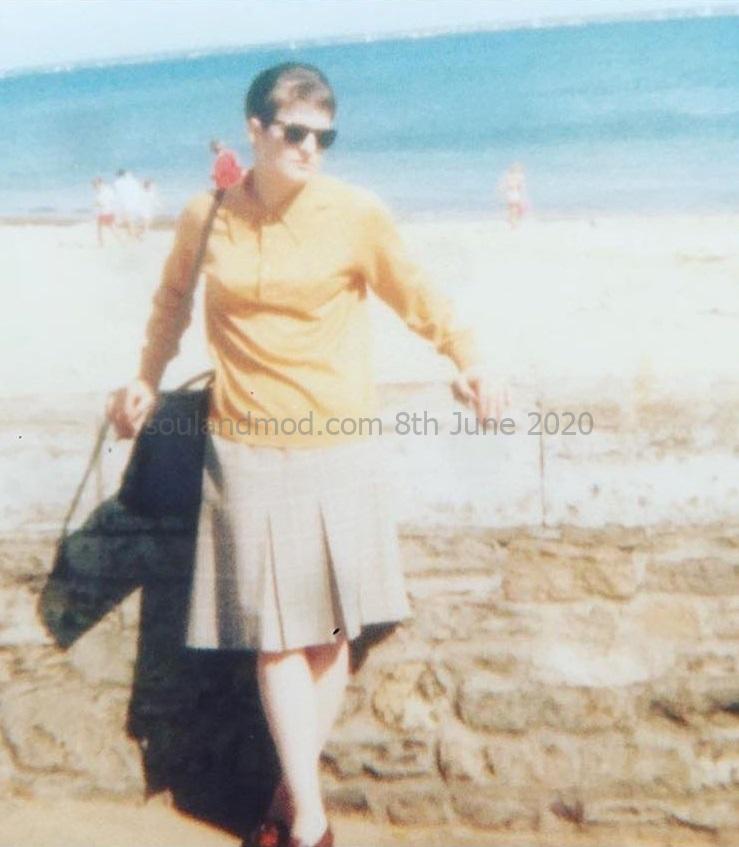 Anyone who has been an active participant of the Mod scene over the past 40 years is aware of Maz Weller. An original 1980s Mod girl, Maz has participated in the British Mod scene for four decades continuously and her contribution to the scene and dedication to the Mod way of life has been life long. Additionally not forgetting to mention that her knowledge of Mod subculture is next to none. She is and continues to be highly respected across the Mod scene worldwide.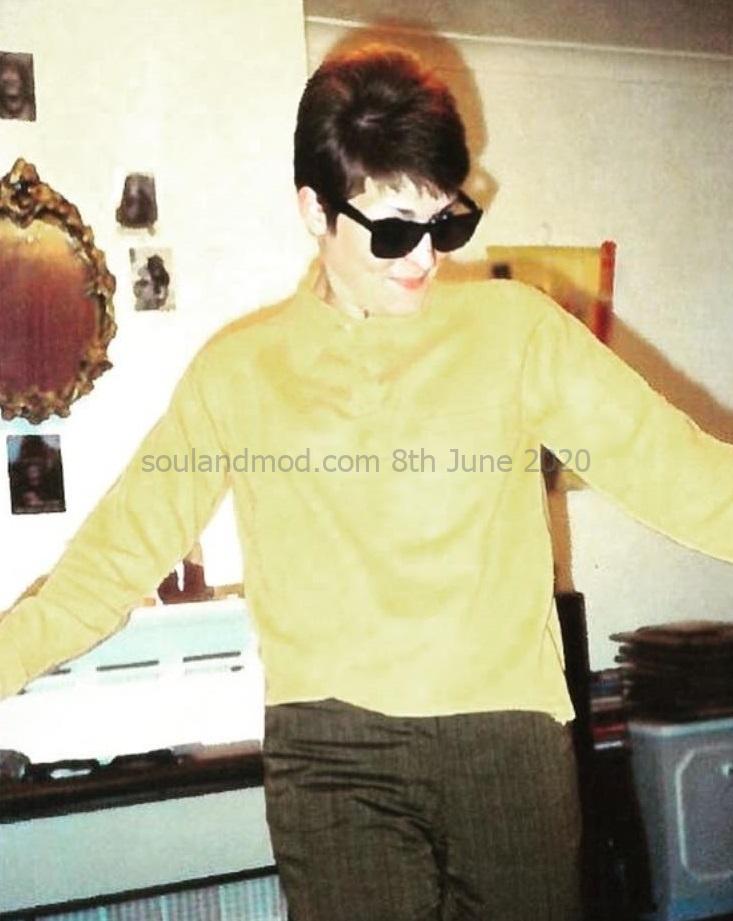 So in the Autumn of 2019, when I decided to include an article on the site regarding second generation Mod girl style, I could'nt think of anyone better to ask than Maz. Purely because of her longevity on the scene but also because she has witnessed first hand, as well as lived through those interchanging decades when Mod Girl style has changed. I also confidently knew, knowing the person she is, that she would give an unbiased, honest and accurate account that I personally feel needs to be chronicled. I caught up with Maz a couple of weeks ago, approachable, down to earth and witty as always, we had a lovely chat … Here is Maz's account of the dress and style of an 80s Mod girl through to the 2000s and beyond :
Maz you have actively been part of the Mod scene now for  40 years. When you first adopted Mod, what are some of your earliest recollections of style for the atypical Mod girl back in the early 1980s?
Maz:
When I was very first a Mod at the age of 12, I was wearing polo shirts, jeans and Hush Puppies. The must have item was of course the parka and maybe a Jam scarf tied around my wrist. I took my influences from bands like the Jam or whoever was on Top Of The Pops at the time. At that time, being aged 12 was too young to have any money, I remember being bought a Lonsdale top at Christmas. I remember feeling like a queen.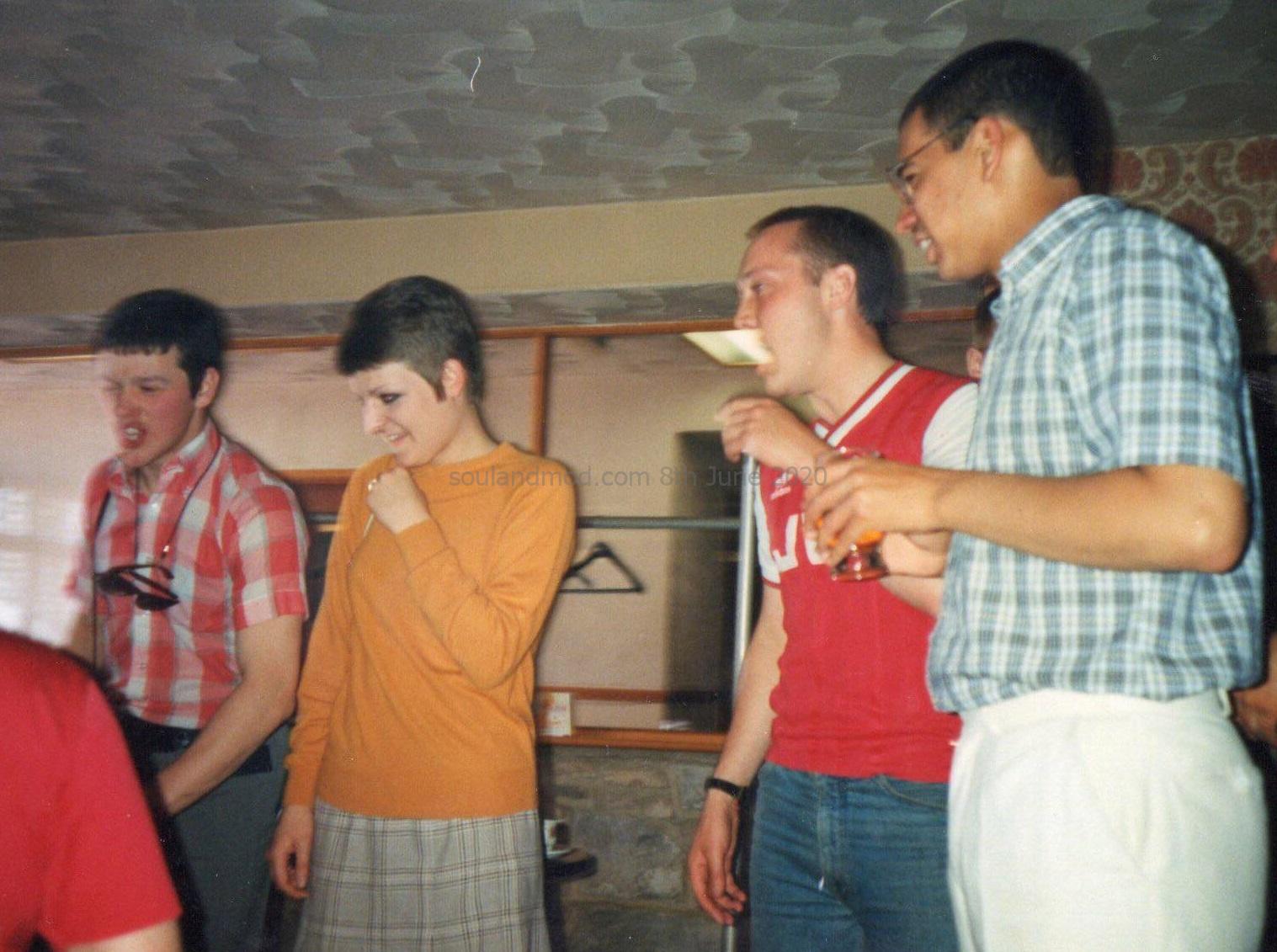 What would you say your atypical dress & style was back in the mid 1980s as well as recollecting what the majority of those Mod girls wore back then both casually & at events?
Maz:
The early 80s was the era of knee length skirts, little jumpers, anoraks, duffel bags and Hush Puppies and pinafore dresses were worn by some in the evenings. I was very much a Tom boy at that age, so I was a scooter rider, therefore I wore trousers which were often Sta Prest quite a lot with a button down shirt and maybe a cravat. I favoured the more masculine look with very short hair wearing a shirt and tie. This look and style really being what a man would wear.
A lot of girls wore knee length skirts, box pleats or A line type skirts. Tartan was big as well in this era.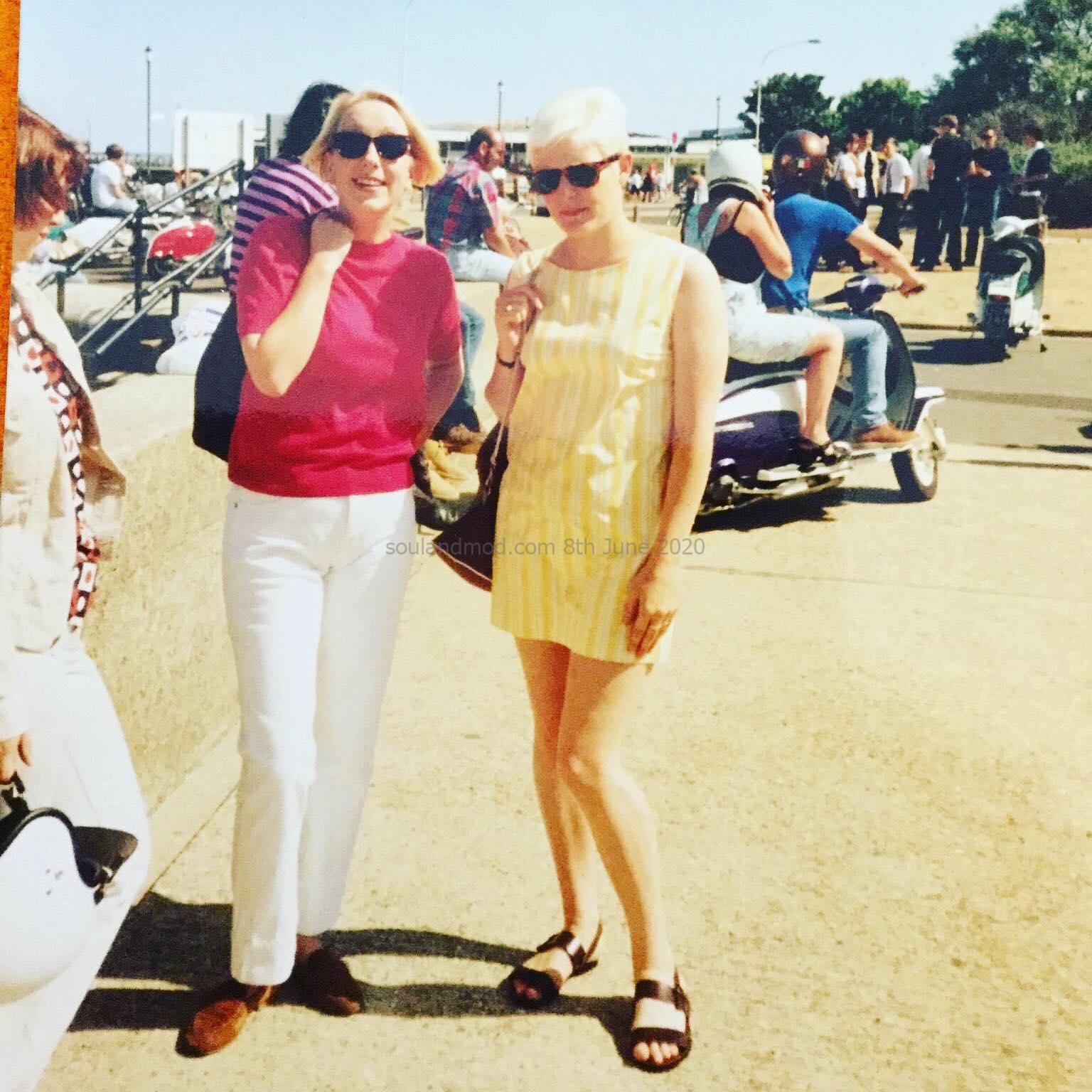 Everyone had a bit of tartan about themselves and everyone had their own little style going on. In the late 80s ladies took to wearing scarves over jumpers around their necks, almost a secretarial look or lady of the manor style. At this time suits and waistcoats were all the rage and shirts being handmade. The women matched the men in smartness in this era in my opinion.
Can you recollect any items of clothing & accessories that were particular favourites of yours personally in the 1980s?
Maz:
My personal favourite 'Mod' items has always been Anoraks, Duffle Bags, shirt, tie and suit. I have a vast collection of Duffle Bags and Anoraks still to this day. I have been collecting them for 40 years however they are hard to find nowadays. Looking back, it seems that everyone had many suits in those days and untold numbers of hipster trousers.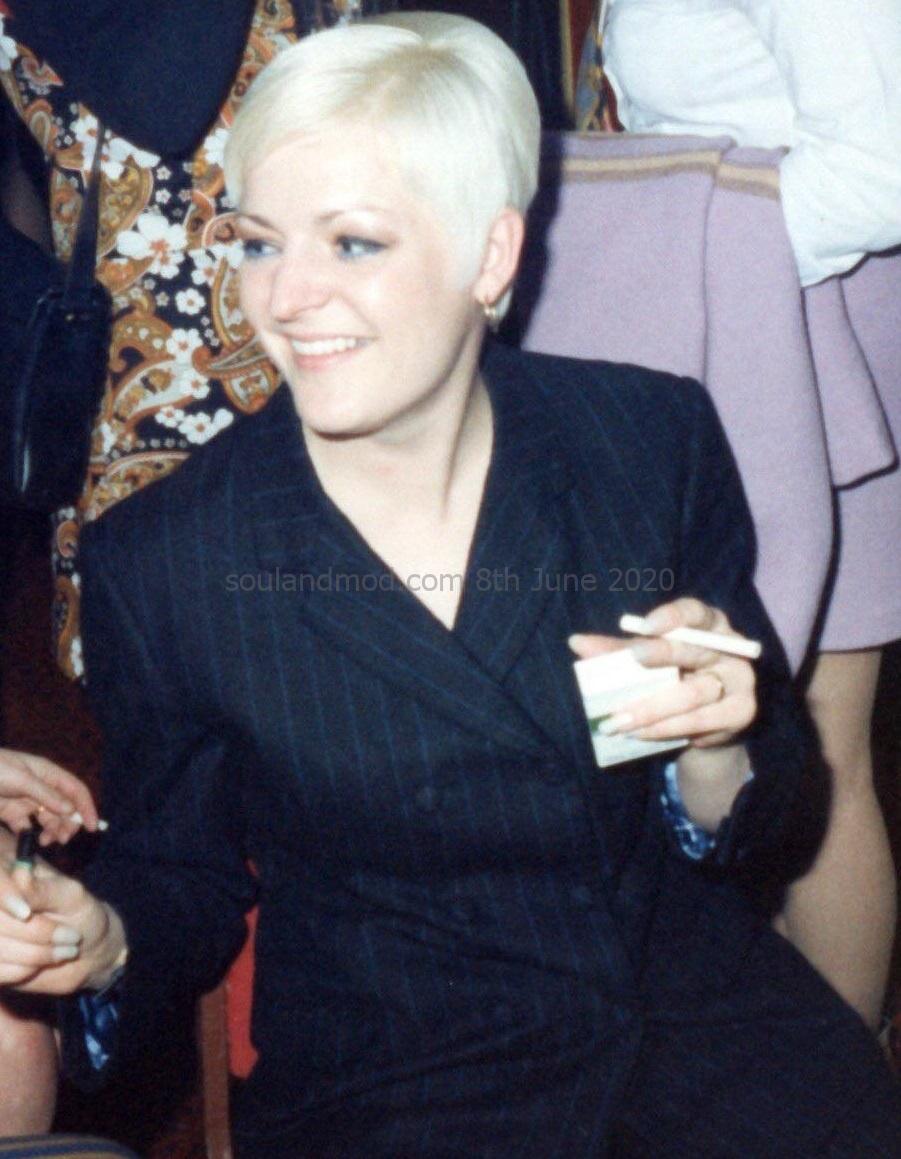 Throughout the 1990s would you say that the style of the Mod girl changed? If so could you say how?
Maz:
The 90s saw the biggest change in Mod girl style. The Brit Pop scene happened with brought an influx of new people with the same ideas as us but with different clothes. I felt that the Mod scene started to lean towards the late 60s look.
Hair was getting longer, dresses were getting shorter, Go Go boots as well as hot pants were being seen more often also. With the Brit pop bunch also with us, it became quite varied but somehow worked.
You could see a girl with go go boots and the shortest dress standing next to a girl in a t shirt and jeans and trainers and somehow it was ok because we were all under the same umbrella I presume.
Regarding the 1990s did you favour any particular individual style and if so what was it?
Maz:
During the 90s for me was very much wearing a shirt, tie and suits. That masculine look had come around again. However towards the mid 90s I began to wear handmade dresses that were bold in colour with lots of stripes. It was very much a 60s look. I also use to love the different colour and shaped sun glasses that we all wore, again a late 60s look.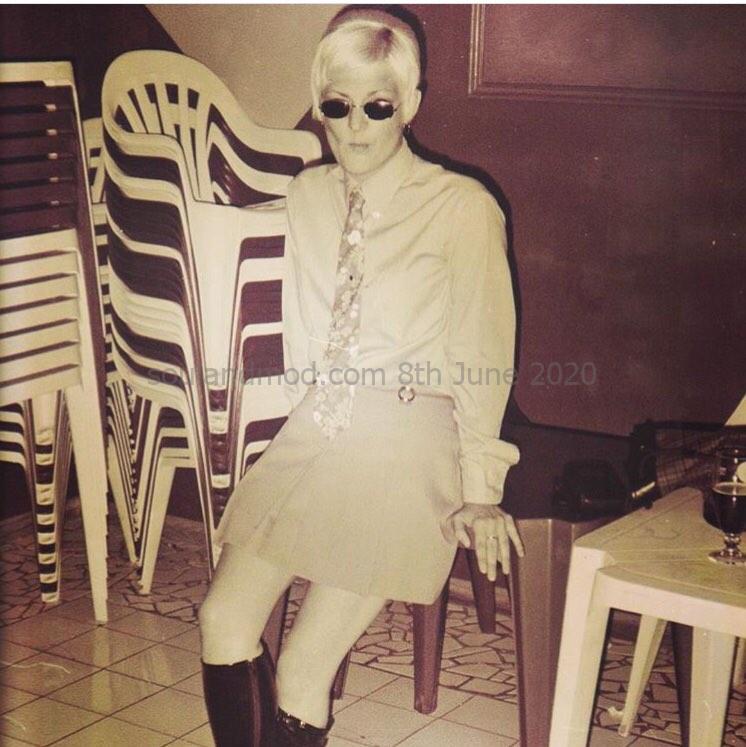 Entering the 21st century of Mod, how would you now describe the atypical Mod girl style today in 2019?
Maz:
Nowadays the Mod style for woman has changed again. We now see a lot more colour, lots more ladies are wearing vintage dresses with matching shoes and handbags.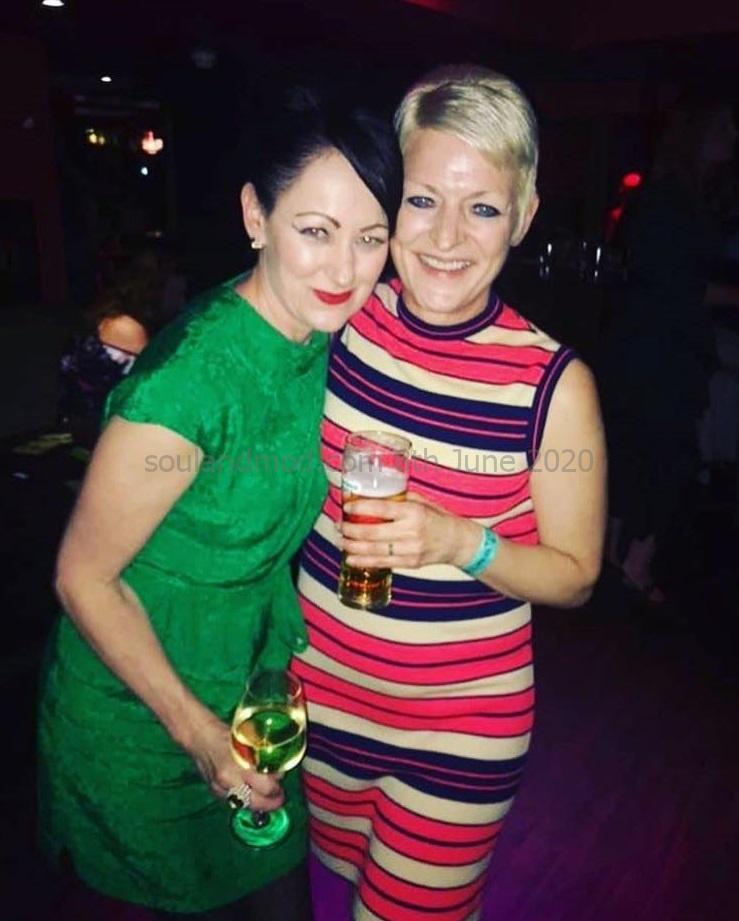 Additionally a lot of crimplene and polyester is being worn these days too. It's taken on a more 60s look, which is colourful and nice to look. However it is quite different from the masculine look that a lot of us had before.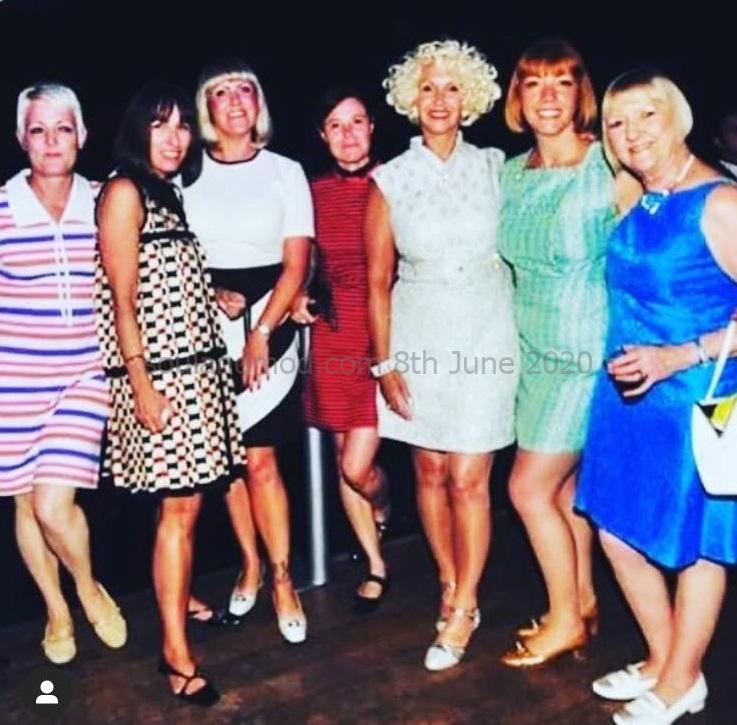 Whilst the Mod girl style has evolved over the past 3 decades, could you please tell the readers what basic style factors you personally think a Mod girl should keep in mind when choosing her style?
Maz:
There's lots of options for ladies nowadays, the Mod look was always a boyish look.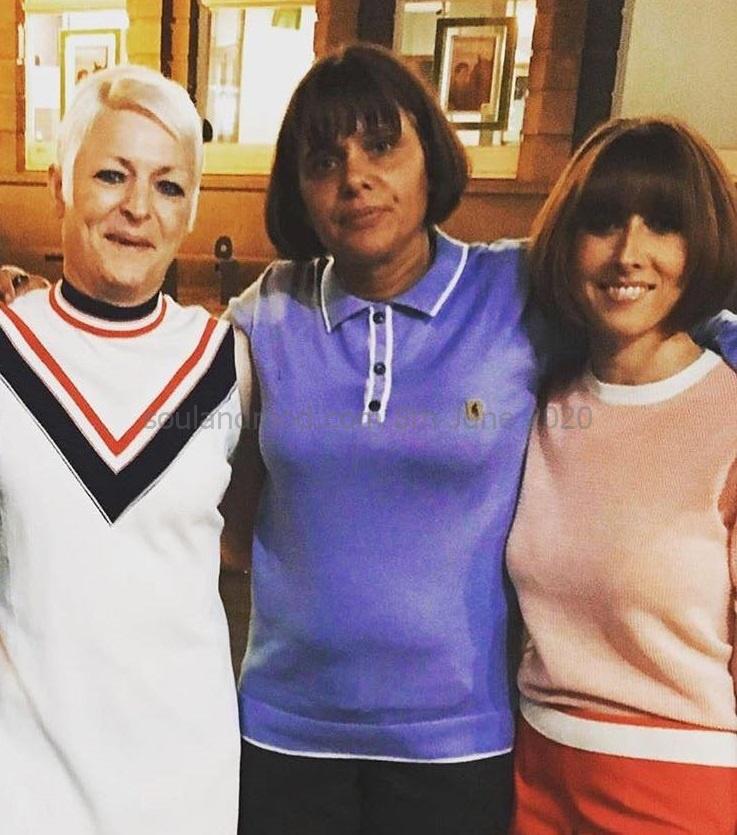 It's great and looks good but it's not a very sexy look as you get older.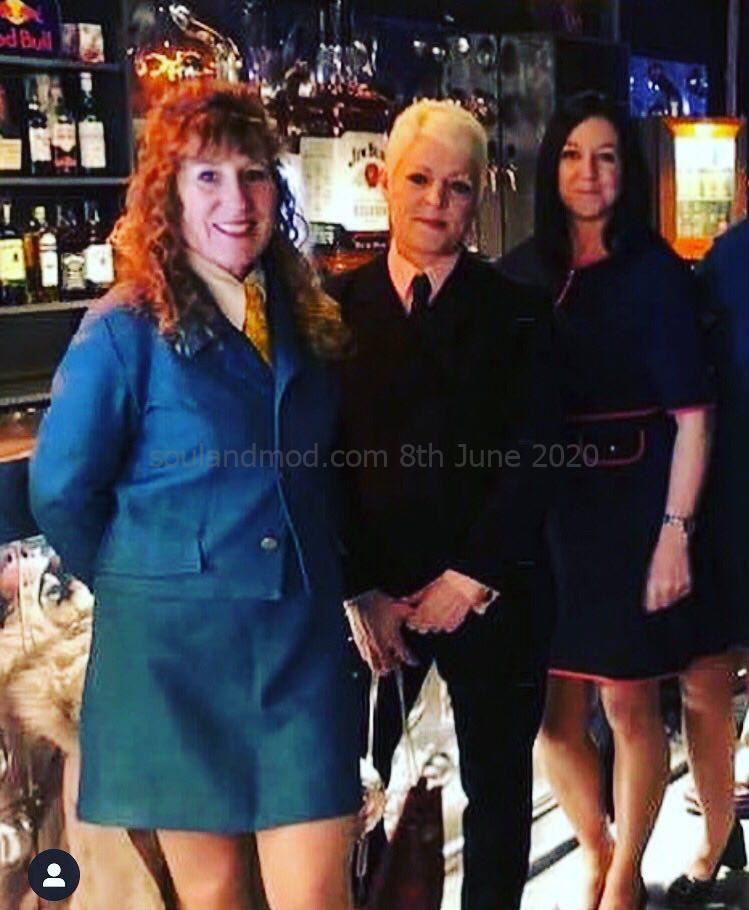 You want to look like a woman, and age plays into it a lot. Mod is about being smart and looking clean.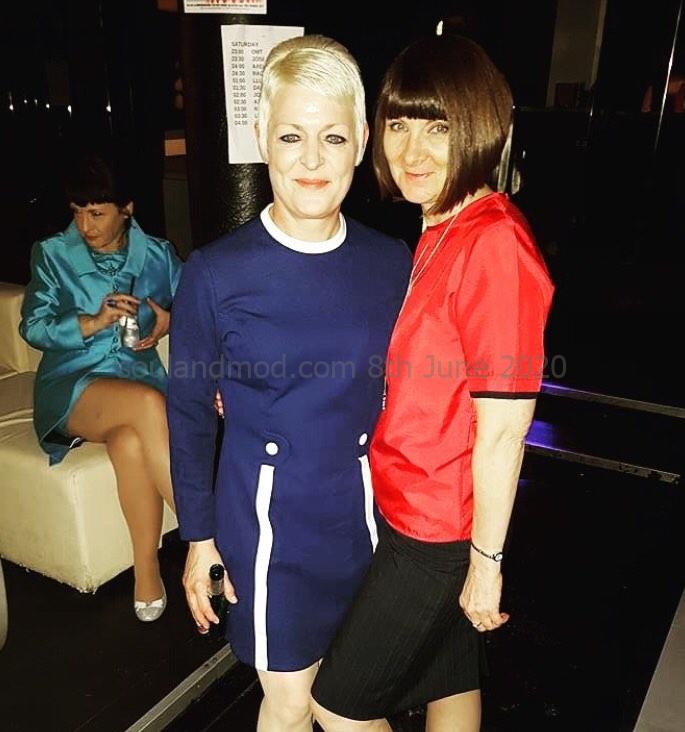 Maz Weller's  Recommended Vintage Sellers
If you've got the right attitude and like to look smart, then your half way there. We are lucky to have so many vintage clothes sellers amongst us including
For stunning clothes
contact : Michael Ferrante @ Watch The Cloth Moth
For vintage mod ties, cuff links and tie accessories
contact: Paul Boddy @ The Bespoke Modernist
For 60s style earrings to match your outfit
contact: Jodie Richardson @ Oh You Pretty Earrings
For Authentic Vintage clothes,
contact Lucas Gomersall and Katie Town @ Monty Lees Vintage Emporium
For Mod, scooter, vintage, retro, 60s style clothes lovers
contact Maria Veall  @ Handbags n Gladrags
It's very easy today to have everything at your finger tips.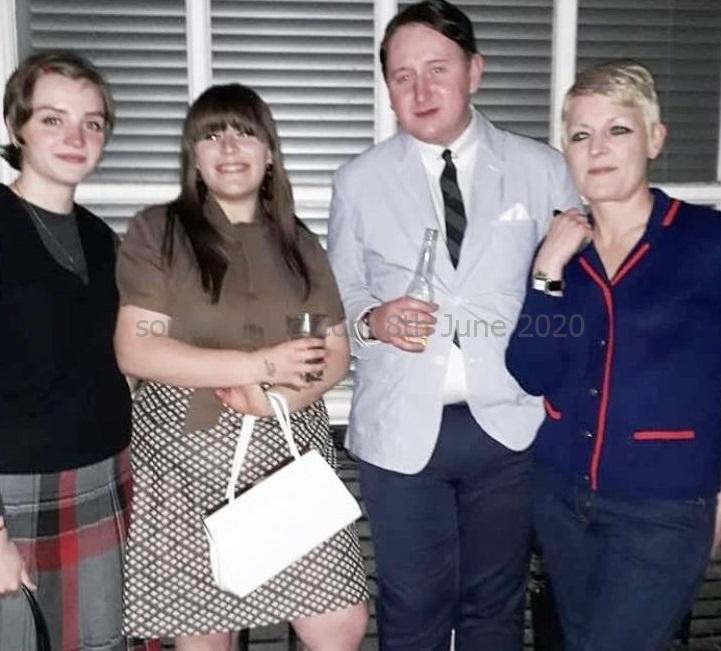 Scarborough CCI Mod Rally 1989
Here is some very old archival footage from 31 years ago from the Scarborough CCI Mod Rally 1989. The late Tony Class, the organiser of the Mod Rallies back then, thankfully came up with the idea to create video footage to capture some of those rallies. I say thankfully because footage from that time, capturing those memories is incredibly rare to find on the net. Maz always carried out the interviews at these rallies. Here she is included in 1989 part of this video.
Whilst this video it is a little poor in quality due to it's age, I am including it to maybe give some idea of an insight of a Mod Rally (the Scarborough ones I attended were always brilliant), but also to show how the  Mod girl dressed back in the 1980s. And of course it makes me smile and hope it brings back some happy recollections for those who remember this rally and attended it 1989.
Apr 9, 2017

Maz herself sells vintage and retro clothing. Her page Toggery Vintage n Retro Stuff can be found on Facebook.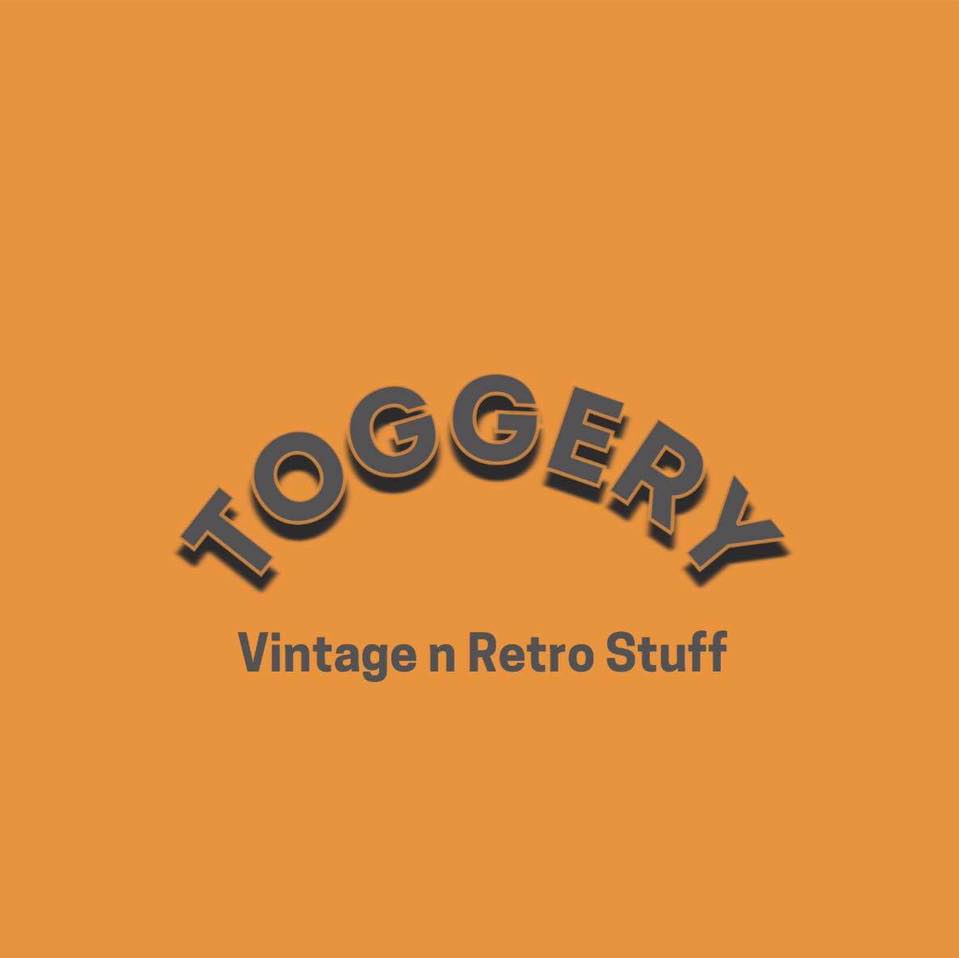 I would like to say a big thanks to Maz Weller for her recollections of Mod Girl style. Equally for sharing her memories, as well as her photos. I'm sure that she agrees with me that as well as this article provides a walk down memory lane. Not only for many of us that have participated in the Mod scene at some point  or throughout those 4 decades.  However that it can also provide inspiration and a strong reference point for the future generation of the Mod Girl.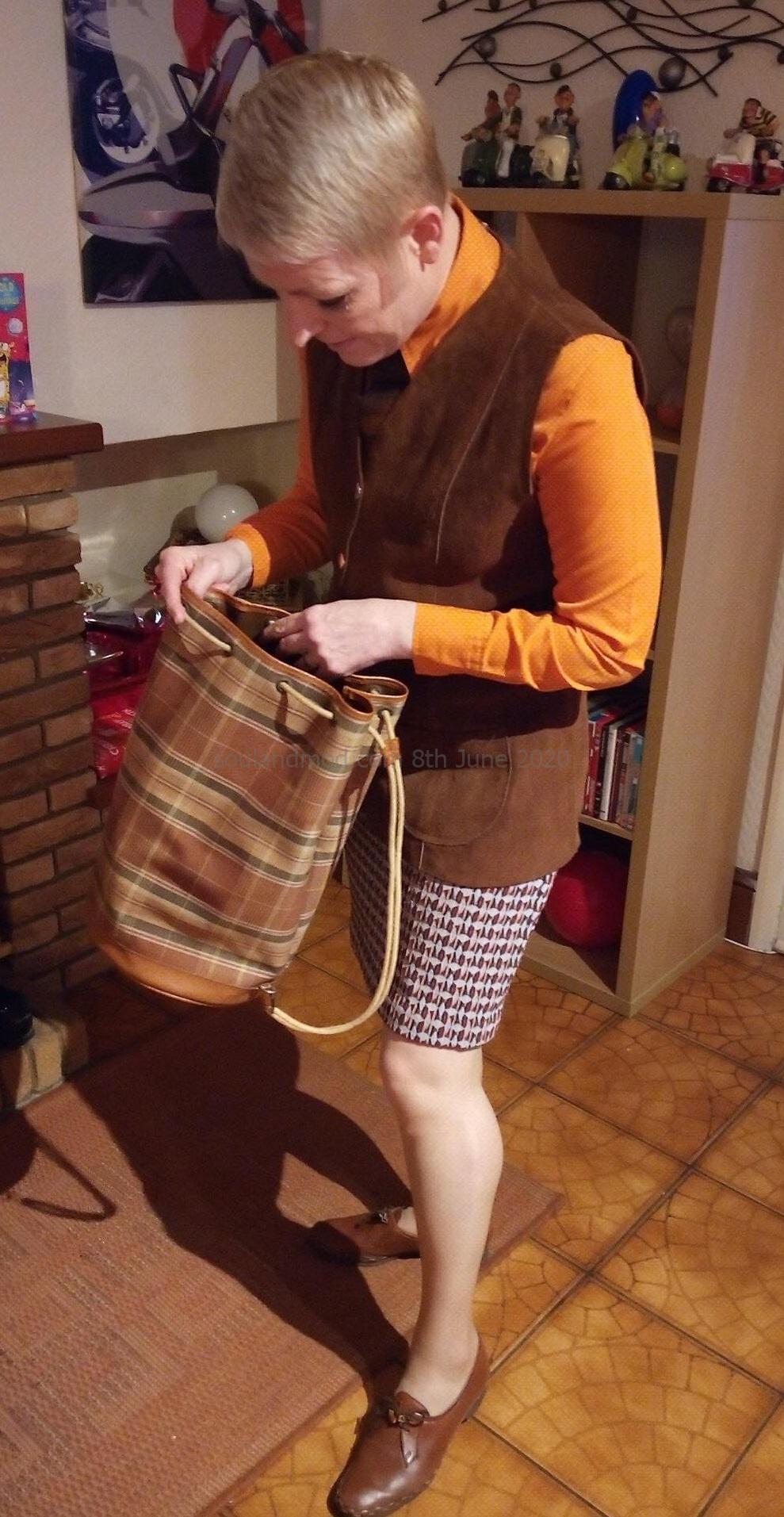 © 2020, Jayne Thomas. All rights reserved.