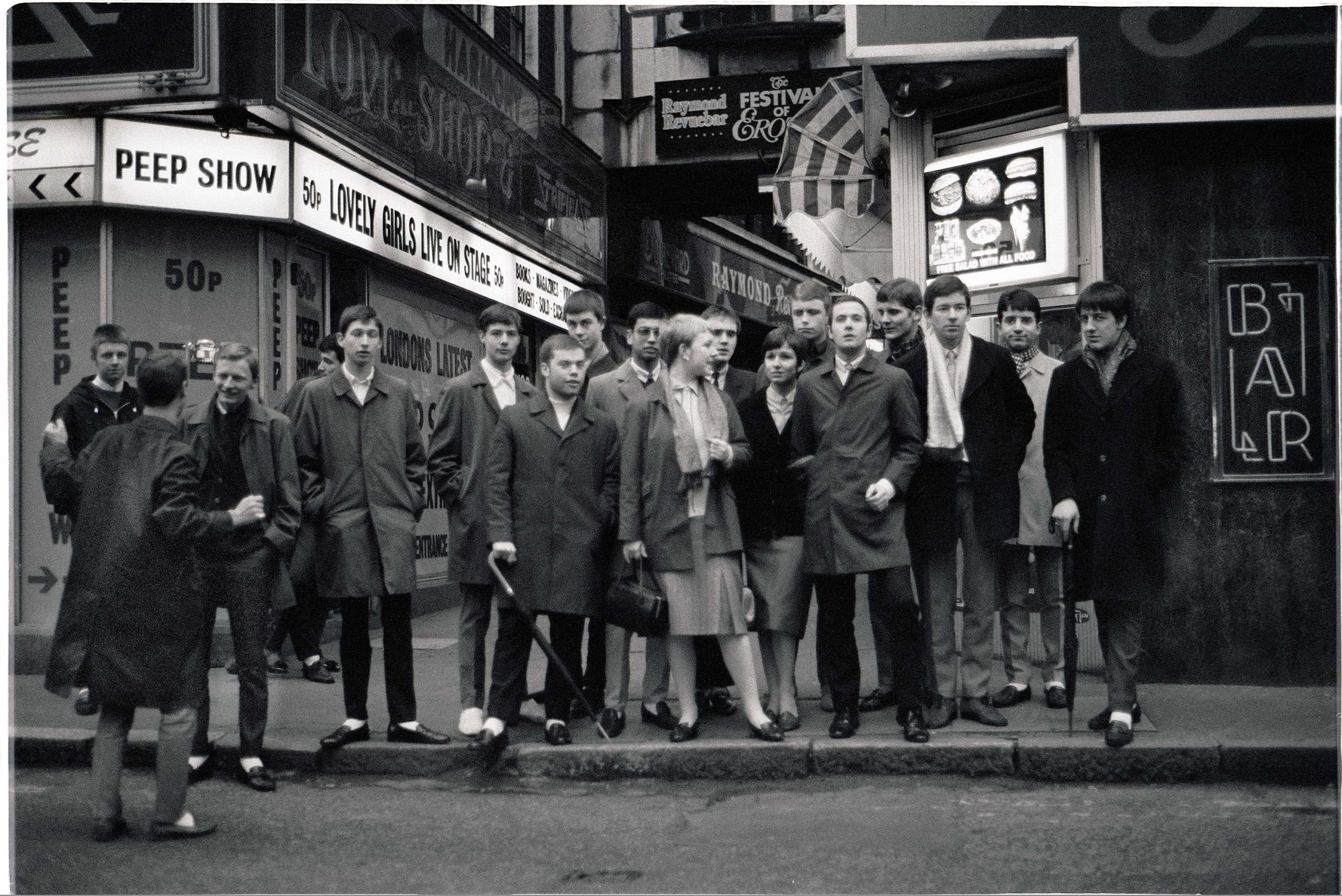 Specialist Sections Included Within The Mod & Soul Articles Section
This section of the site is made up of articles and posts related to Mod subculture and Soul music. It is divided into the following sections :
This section includes posts of some chosen musical artists. These artists being those whose music personally appeals to me. It concentrates mainly on the genres of Mod, Soul and early RnB music.
Etta James's Early Life & Early Recordings
Etta James – A Selection & Brief Discussion Of Her Recordings At Chess Records
Bibliography – Sources & Information For Etta James's Articles
Covering three areas, the books section is divided into the following :
Kitchen Sink Realism / Social Realism authors and books
Mod books and literature
Soul books and literature
Social Realism & Kitchen Sink Realism Books Appeal – Kitchen Sink Authors Of The 1950s & 1960s
These posts discuss 1960s cinema. However a strong emphasis includes the discussion of Kitchen Sink drama. These films, adapted from novels and plays which address domestic situations within post-war Britain during the late 1950s and 1960s.
Kitchen Sink Realism Films & British New Wave Cinema – Useful Reading
This section outlines the basics of clothing that influence the Mod style of both the male and Mod female. In addition it includes posts on some designers. Those that have and continue to influence the style of Mod clothing. This applies to not only the first generation of Mods in the 1960s. It also equally applies to those future generations to the current day.
Further Reading For 1960s Mod Style, Fashion & Clothing
Featured interviews from those that contribute to the Mod and Soul communities.
DJ Alan Handscombe-McGrath
Guest Interview – Tony Beesley
Guest Interview – Tony Beesley Talks About Collecting Records Part 2
Largely revisiting some of my memories which I experienced whilst a Mod girl in the 1980s. Posts include music, personal photographs, flyers and tickets. Also included are chosen other pieces from my personal collection of memorabilia. In addition it also touches upon aspects of the Mod lifestyle in the 1960s as well as the current day.
1980s Mod Rally Cassettes – Tape 1 – 60s Soul, Northern Soul, 60s R&B & Mod Music
1980s Mod Rallies Cassette Tape 2 – 60s Soul, 60s R&B, Northern Soul, Tamla Motown & Mod Music
Mod Websites, Blogs, Articles & Pages – Some Useful Links & Reading
This section of posts provides links to Mixcloud uploads and channels. In addition also to some SoundCloud shows and online radio shows. Those which are some of my personal favourites. These concentrate on Mod, 60s Soul, Northern Soul as well as early and vintage RnB genres of music.
Nit3owl64 / Rob Cox Mixcloud
Dedicated to specific events that I and others have attended.
Videos
Videos that I personally like on external sites regarding mod subculture as well as soul.
Follow me :