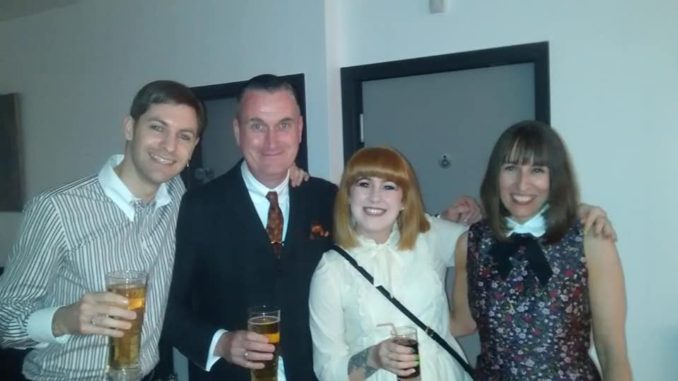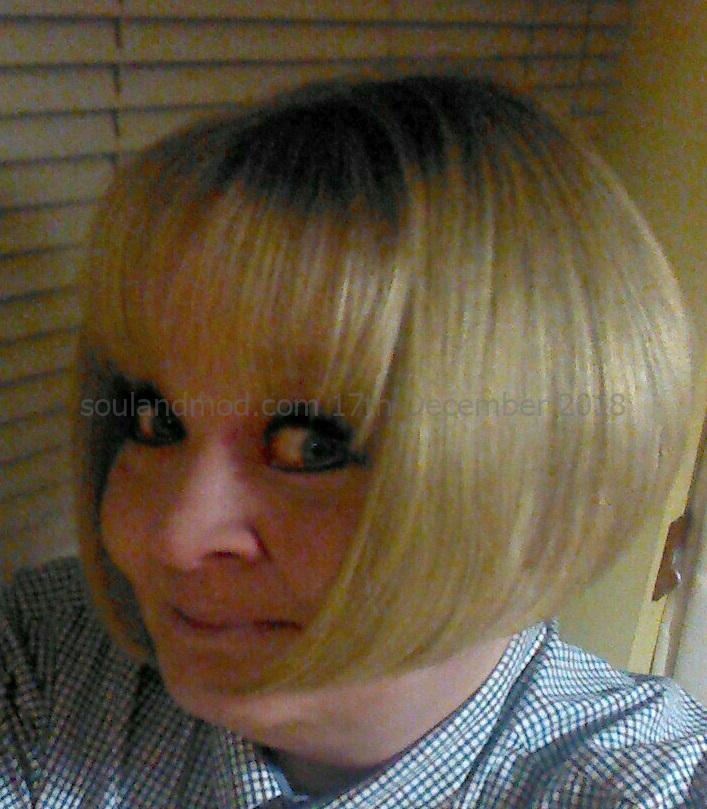 Well it's Soul & Mod's final newsletter for this year. That time to update you on some of the additions to Soul & Mod in more recent times. 🙂 For those wishing to add an event or add relevant links within the business directory, encompassing the theme & genres of Soul or Mod music & culture please register & submit. For those who wish to contribute to the site or would like to feature in future newsletters please feel free to contact me on Facebook or Twitter. Cheers
Song For December – Jimmy Norman – This I Beg Of You – Samar -1966
A recent find of mine by chance. The vocals, the arrangement .. I personally think are pretty special. Stunningly superb.
PasFeykOldies Published on Nov 6, 2015
Recommended Events For December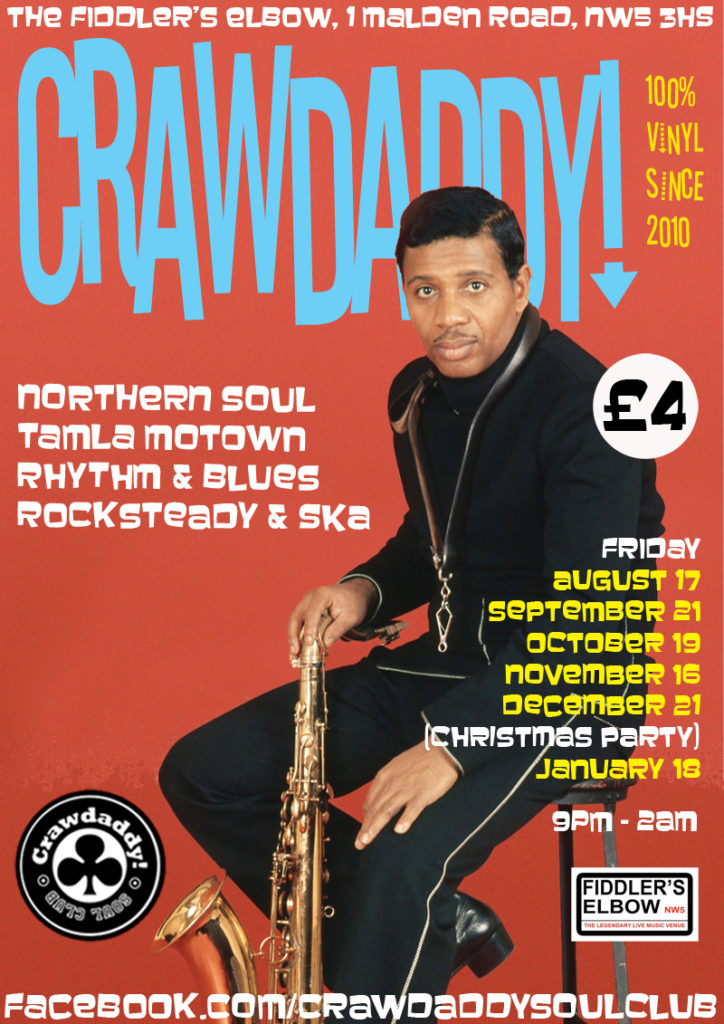 The final Crawdaddy for this year and their Christmas party. Playing vintage R&B, Northern Soul, Mod, Motown, Ska & Rocksteady all on vinyl. Music courtesy of Gary, Lucienne & Danny & guest DJ Alan Handscombe-McGrath on the 21st December.
Articles For December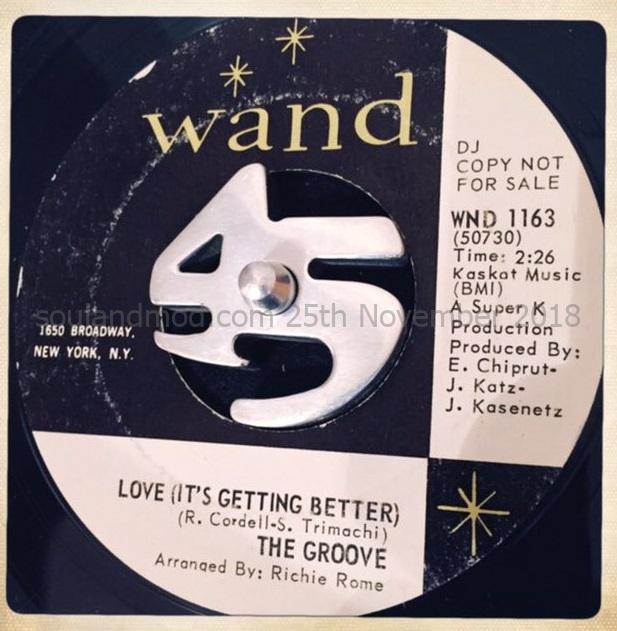 As it's coming to the end of the year, I thought it was a time to reflect somewhat. Therefore I have chosen to add a couple of articles on the site regarding some of favourite 60s Soul tracks that I discovered this year. This is my first article, the second I will publish after Christmas, but before New Year. I hope that you enjoy some of these tracks as much as I do. 🙂
John Manship Records have been supplying collectors worldwide with rare vinyl since 1969. Universally recognised as a world authority on rare soul vinyl their whole stock has been handpicked and is arguably the most comprehensive stock of rare soul anywhere in the world. Specialists in price guides for both USA release and UK release rare soul 45s. They cover extensively Northern Soul vinyl, 70's & 80's soulful dance vinyl, Funk vinyl and Motown vinyl.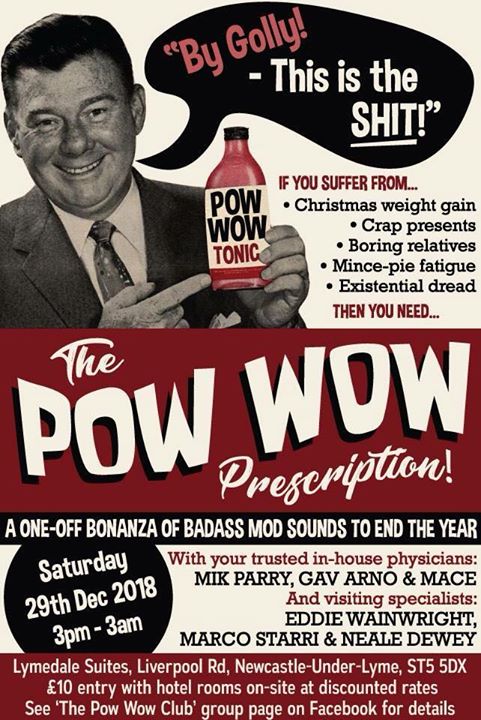 If you can attend the Pow Wow's Club end of year all-dayer I highly recommend. Their events never fail to disappoint and are one my personal favourites. This event really does play some of the best music around and has a great atmosphere. Music will be spun by DJs Mik Parry, Gav Arno, Mace and guest DJs Eddie Wainwright, Marco Starri and Neale Dewey. So if you want to escape the post Christmas blues and shed those extra calories from over Christmas by dancing …. Pow Wow is certainly your answer.
At time of publication the end of year party is now sold out! Email powwowclub@hotmail.com if you would like to get to on the reserve list. 🙂
Recap – Looking Back At Events In 2018
As this site is partly dedicated to revisiting memories of over 3 decades ago, it's also nice to look back at more recent times. So I've tried (of sorts) to include some of the events that I've attended this year and include some of the photos taken as well as my Twitter moments and some of the music that reminds me of them. No better time really as it's December and we are about to enter 2019, time for reflection and all that. To those promoters, the DJs for the music played and the people that attend and make them so memorable, I hope you like.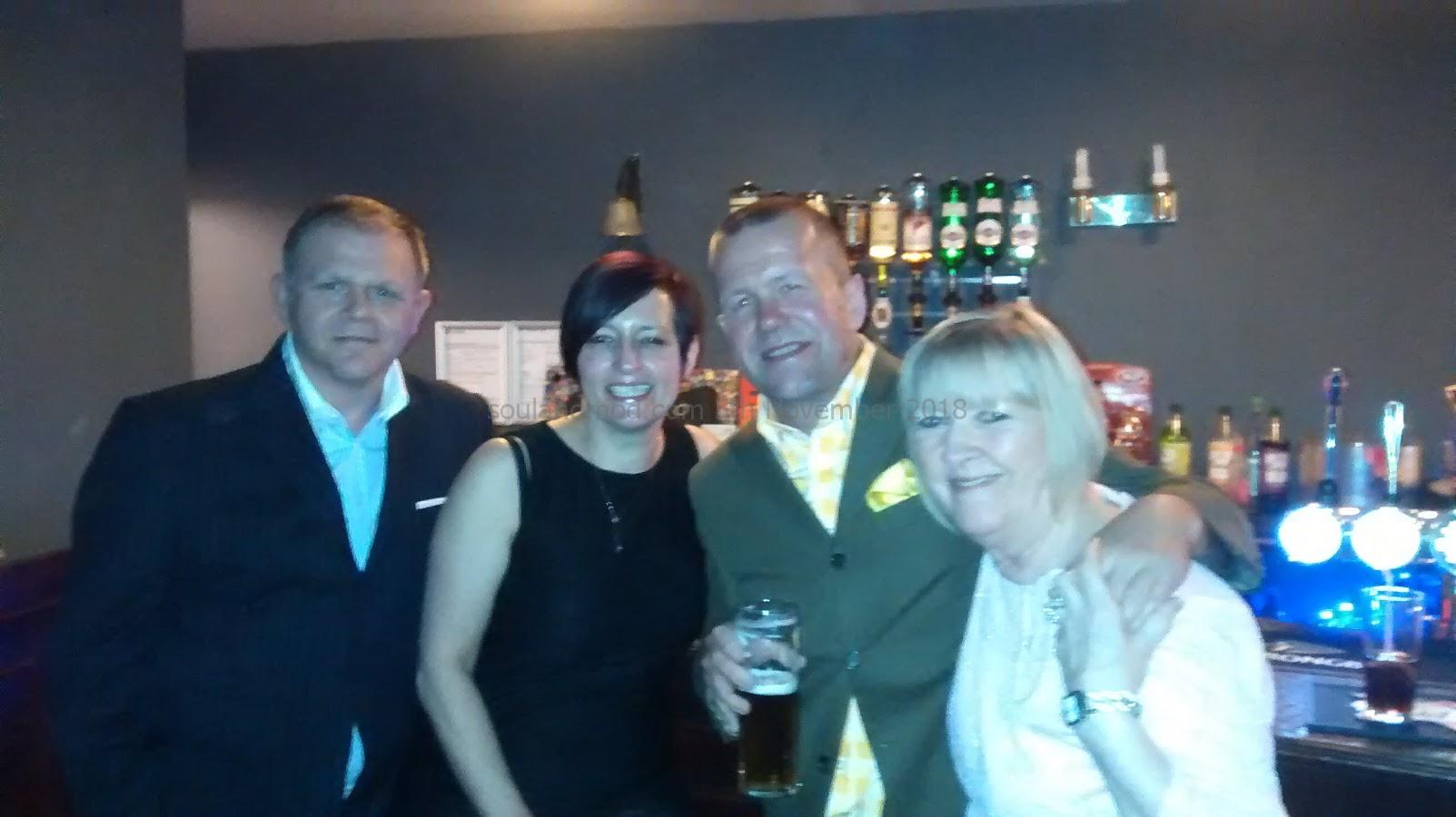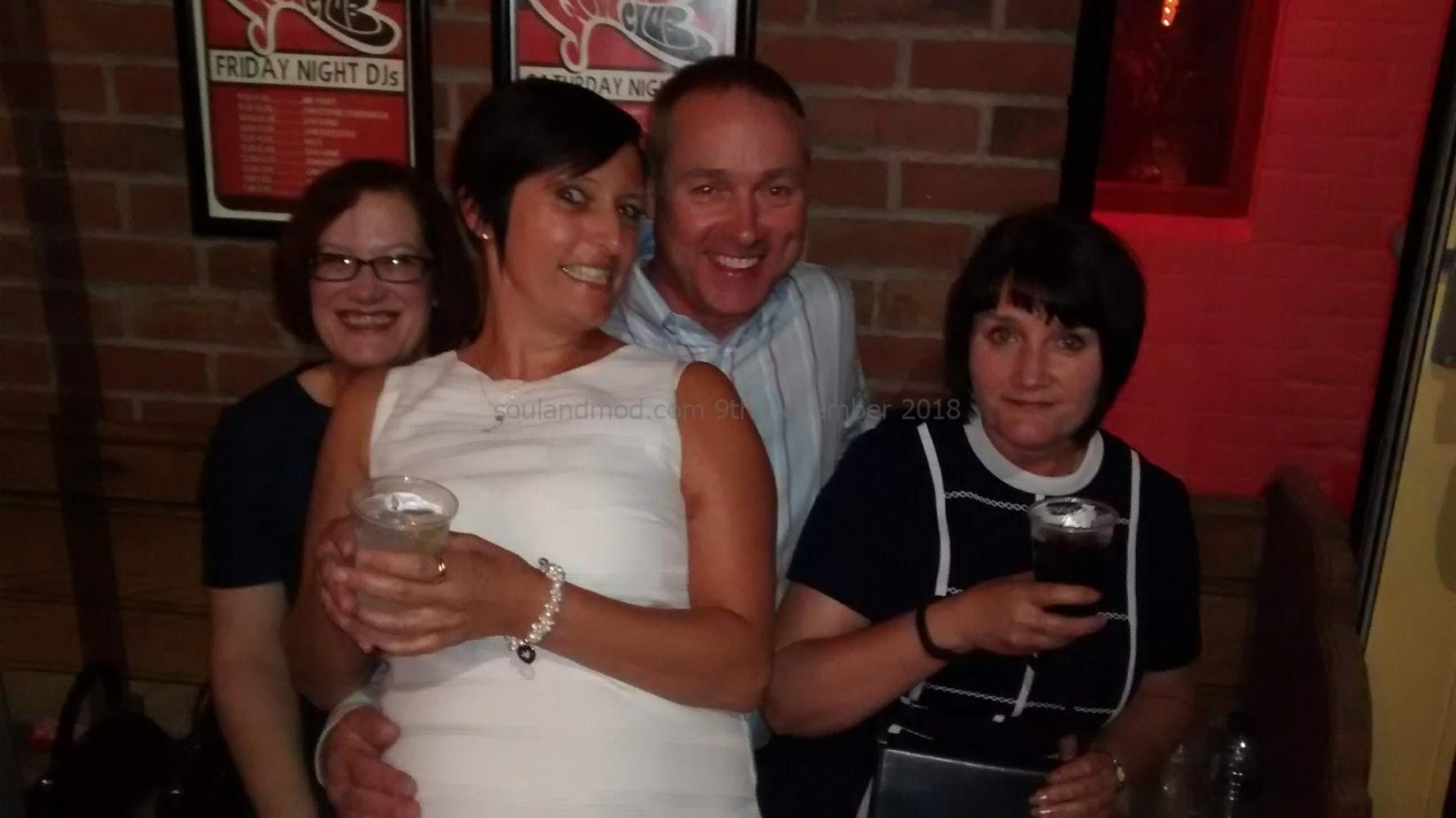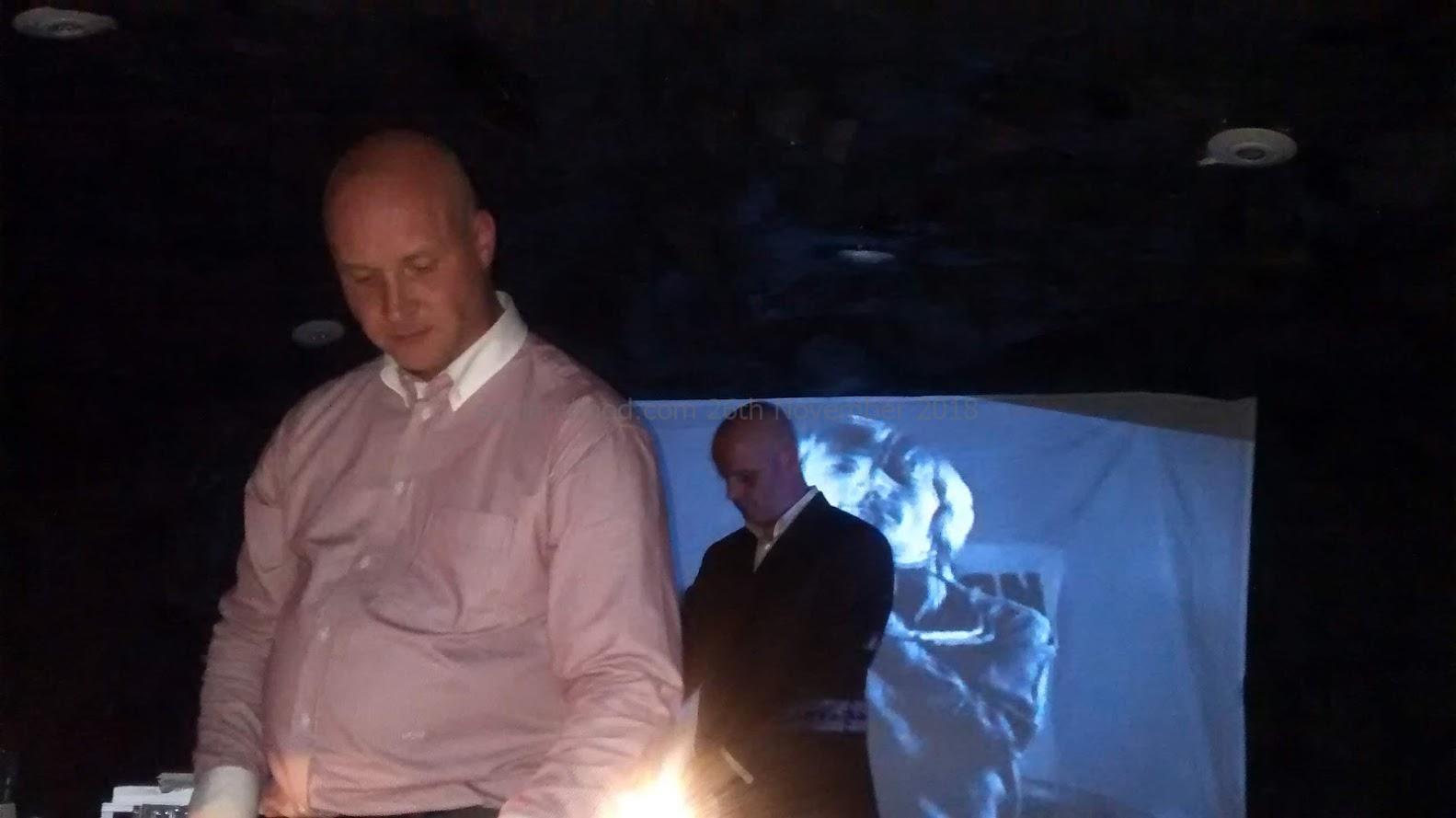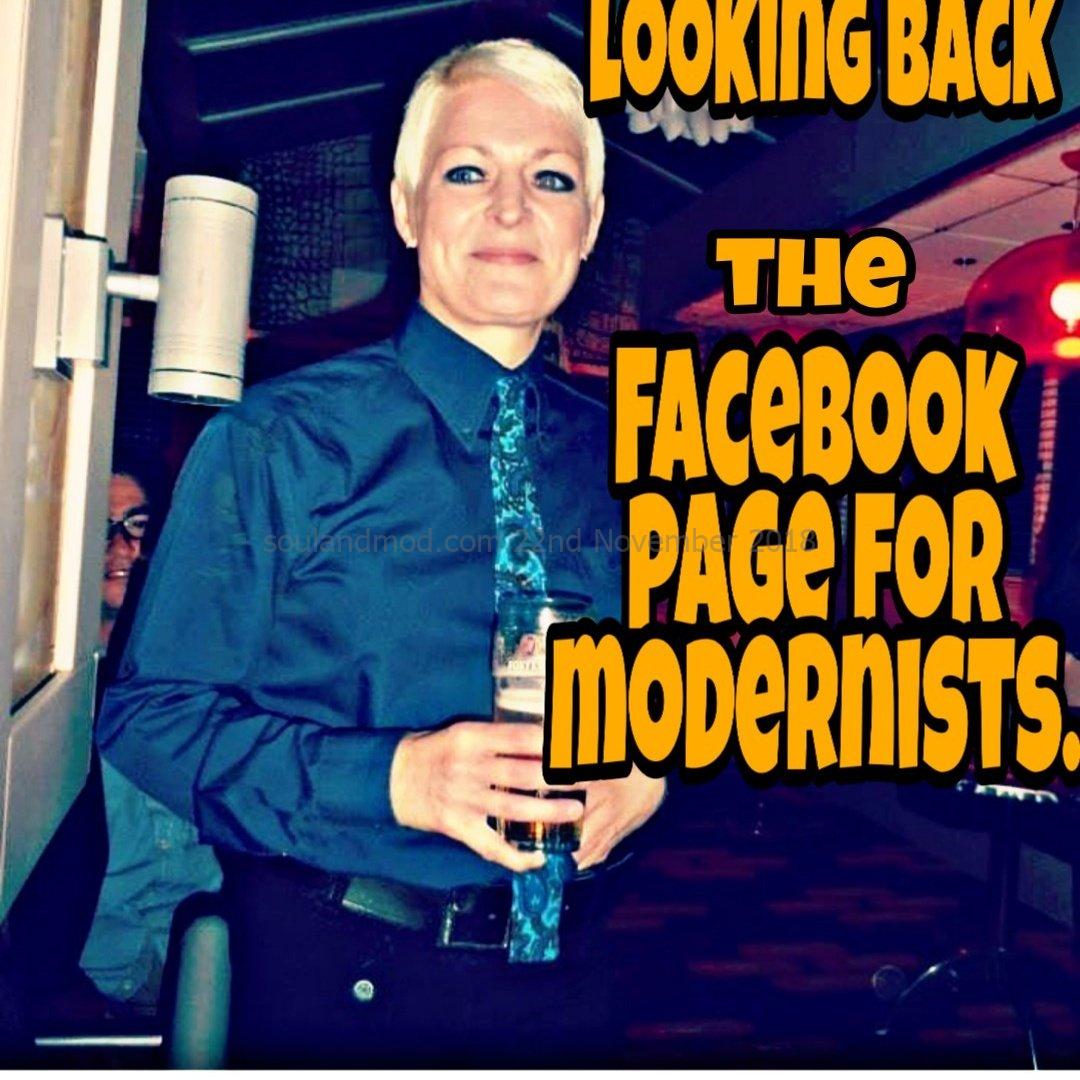 Looking Back is a Facebook group designed for Modernists of all ages and all eras. One of my favourite Mod Facebook groups, run by Paul Martin, Maz Weller, Samantha Glover Kirkham, Amanda Chatterley, Amanda Davidson, Callum Sammon and Jake Kirkham. Regardless of whether you are a first, second or third generation Mod, if you are'nt already a member, I highly recommend joining. Especially for those who like the occasional stroll down memory lane, this group is definitely one for you.
I'd like to wish each & everyone who continues to support Soul & Mod, a very soulful & peaceful Christmas ? as well as a very happy & healthy 2019 ? Hopefully see some of you on the other side. Stay happy & all take good care, but above all keep smiling …… I'll leave you all with this. Overplayed somewhat at Christmas I know, however makes me smile & puts me in the festive spirit …… Jayne 🙂 x
nemesisofthedevil Published on Dec 11, 2008

Follow me :