Nottingham Mod, Mark Crew Discusses His 1980s Mod Rally Tapes & Early Music Memories
In June of this year, my friend Mark Crew handed me a bag of 48 cassette tapes. All of the music that was played at the clubs, that Mods frequented. These being tapes he has accumulated from his old Mod days back in the 1980s. We had previously chatted about them at the Mod events when we had bumped into each other over the past few years. As Mark knows, I have a fondness for Mod nostalgia, especially my old Mod days in the 1980s and even moreso the music. Therefore he said he would look for the tapes & give me the opportunity to listen to them. So I was pleasantly surprised when he paid a visit back last Summer and said he had found them in a carrier bag in his garage.
12 Mod Cassette Tapes Down … Another 36 To Go
So far as of April 2019, I have listened to a quarter of these 1980s Mod Rally cassette tapes from Mark. The tapes being a mixture of Mod classics and rare rarities, 60s Soul, Northern Soul and 60's R&B. Many tracks that are familiar, some that I had forgotten, some I have never heard. However in the vast majority those that transport me back in time to happy and carefree days and nights of dancing, many filled with laughter. As those who read my articles know, I always say the music is the pictures that were never taken. Many tracks for me personally are a snapshot of those days 30 years ago which transport me back to a particular event, people and the atmosphere at that time.
I believe, as with all genres of music, particular songs are personal to each and everyone of us. Therefore I decided to catch up with Mark to discuss his time of being a Mod and how his choice of Mod music has evolved over the years. Furthermore for him to choose some of his favorite songs from these tapes and why they are some of the snapshots of his 1980s Mod memories.
1. How long have you been part of the Mod scene?
Mark : It was in 1982, just before leaving school. In those days there were many subcultures around. I remember a lad at school called Davo wearing a boating jacket as oppose to the normal school blazer. It was unlike the normal boating blazer that the shades of the stripes began lighter and then became more darker in colour. I've never seen one like it since. However thought it looked good. Davo listened to music The Who and The Kinks. Around this time I also remember sitting on the bus with my mate, as we were going fishing at the time. After passing my school, there was a lay-by. I remember seeing a line of scooters and this guy in a white jacket. I would say that was the turning point for me and when I became part of the Mod scene.
2. What did you initially begin listening to as a young Mod male and how did your early music tastes evolve in your early Mod days?
It began with listening to what we term "commercial Mod music". The music that I listened in the very early years were The Kinks, The Small Faces and The Who. My music tastes expanded as I met and became friends with more of the Nottingham Mods. In those days all the Nottingham Mods used to meet up at the Broadmarsh. From this we then began attending more local Mod events, where I was introduced to more Mod music.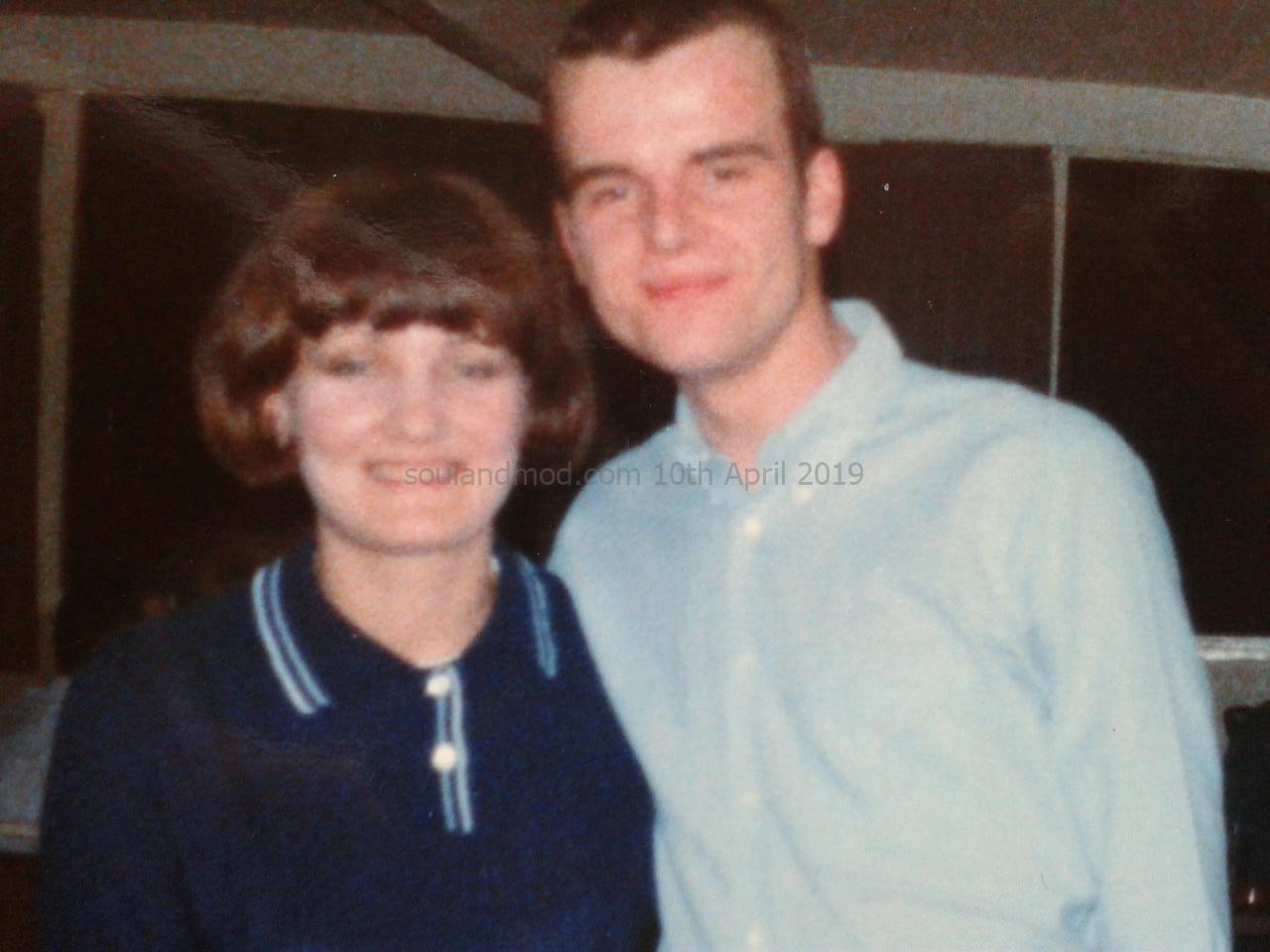 3. What were some of those local Mod events in Nottingham where you all attended and are there any particular tracks from the cassette tape listings, that remind you of those clubs?
Mark : The local pubs and clubs that the Nottingham Mods would visit was the King John pub at the Broadmarsh. Derek and Ray's – Interplay  I associate hearing on one of my first visits
Derek and Ray's – Interplay
bricomaligno  
Published on Aug 11, 2010
We also used to attend The Palais on a Saturday night. (Mark at this point fondly recollects his memories of the Nottingham Palais from those old days. He tells me the Palais used to have a revolving dancefloor and had a mixture of subcultures attend. As was back in the day to my recollection too. 🙂 Youth subcultures predominated teenage fashion at that time and we laugh. There were different areas where each youth subculture would stand. The DJ at the Palais would play a set of a particular genre of records which was associated with that particular subculture. I remember as soon as he played Tamla Motown, all the Mods rushed to the revolving dancefloor and were up dancing. One particular track that reminds Mark of those nights at the Nottingham Palais was Junior Walker & The All Stars – Shotgun.
Junior Walker & The All Stars – Shotgun
PACHUCO105
Published on Aug 12, 2008
Other local events included Dummies. This was put on for Mods on a Friday night. Another local Mod night was The Dancing Slipper in West Bridgford. I always remember a line of scooters parked outside. As time progressed we began to attend more events outside of Nottingham. We used to go to the Mansfield Athenias SC do. This was run by Speed & Ivan. The following track sremind me of those nights.
The Brian Auger Trinity – Fool Killer – Columbia – 1965
Pete Griffin Published on Jul 22, 2009
The Bo Street Runners – Bo Street Runner – Decca – 1964
Pete Griffin Published on Jul 22, 2009
In part 2 of Mark Crew's interview, Mark chats about some of those particular songs which remind him of his old Mod 80s days from his tapes. Those which are particularly reminiscent of the CCI Mod rallies over 30 years ago.
© 2019 – 2022, Jayne Thomas. All rights reserved.
Follow me :