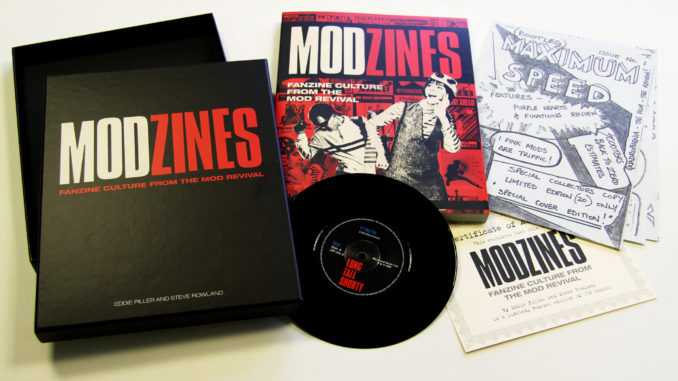 A Review – Modzines By Eddie Piller & Steve Rowland
In the days before the internet, a lifetime ago for many of us young Mods, one of the major lines of communication keeping this subculture alive was by spreading the word and keeping us informed. Whether that be about music, fashion or events, the Modzine was a pivotal staple for the subculture.
The Modzine, being a type of mini newspaper almost for Mods of our generation. Where those with a discernible and admirable passion for all things Mod, would work tirelessly writing and distributing these zines, ensuring that the word was out there.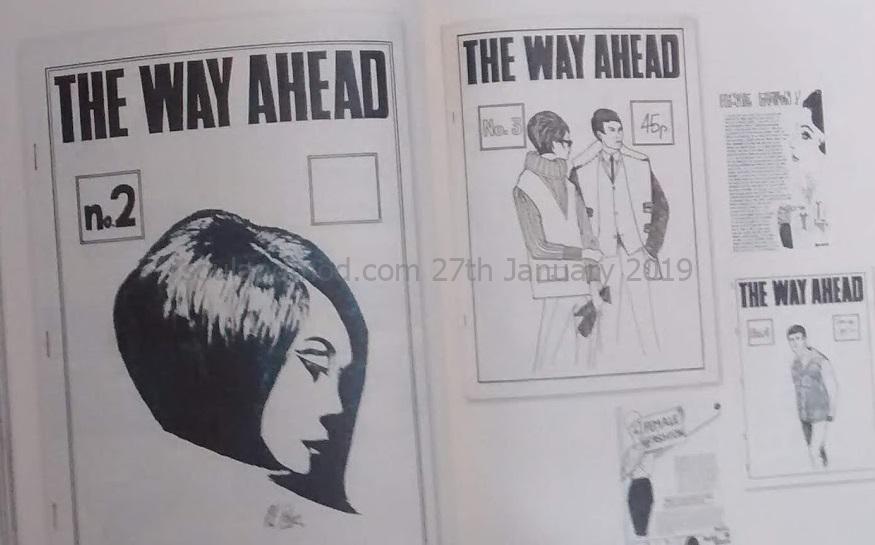 Eddie Piller and Steve Rowland have complied the book Modzines. A comprehensive guide of the Mod fanzines spanning across 40 years, beginning at the birth of the late 1980s Mod Revival. The book begins discussing the zines, Maximum Speed, Shake and Direct Reaction Creation proceeding to discuss Extraordinary Sensations. Eddie's and Terry Rawlings own Modzine.
The Layout Of Modzines
Modzines dedicates chapters in chronological order of fanzines published across the decades. Discussing each one in turn with contributions from the editors. The chapters begin with the first Mod Revival, to the second Mod Revival, through to the present day. Additionally there are chapters which dedicate themselves to the fanzines published abroad and a great chapter regarding the production and distribution of the zines.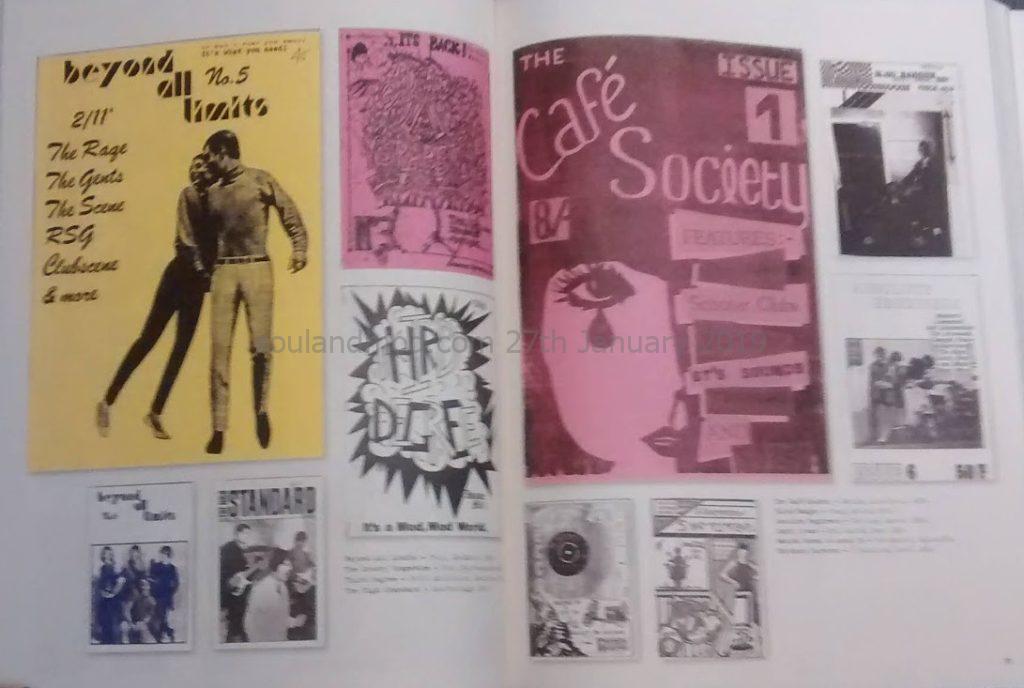 Some Of The Zines Featuring In Modzines
As I was a little too young to enter the 1979 Mod Revival and entered the scene late 1982, this book provides a valuable insight to some of the fanzines that I had never heard of. Others I have. All uniquely designed and different in their own right. Some of those I am familiar with and feature from this period or the odd ones that I still own featured in Modzines are :
Sense of Style – Paul Hallam and Mick Mouskos
Beyond All Limits – Bell Sheffield
Absolute Beginners – Rob Cox
Watcha Gonna Do About It – Rob Messer
Have A Good Time – Stuart Hardman
Face to Face – Kevin Morgans
In The Crowd – Derek "Delboy" Shepherd
The Way Ahead – Janet Page
The Phoenix List – Mark Johnson
Heavy Soul – Adam Cooper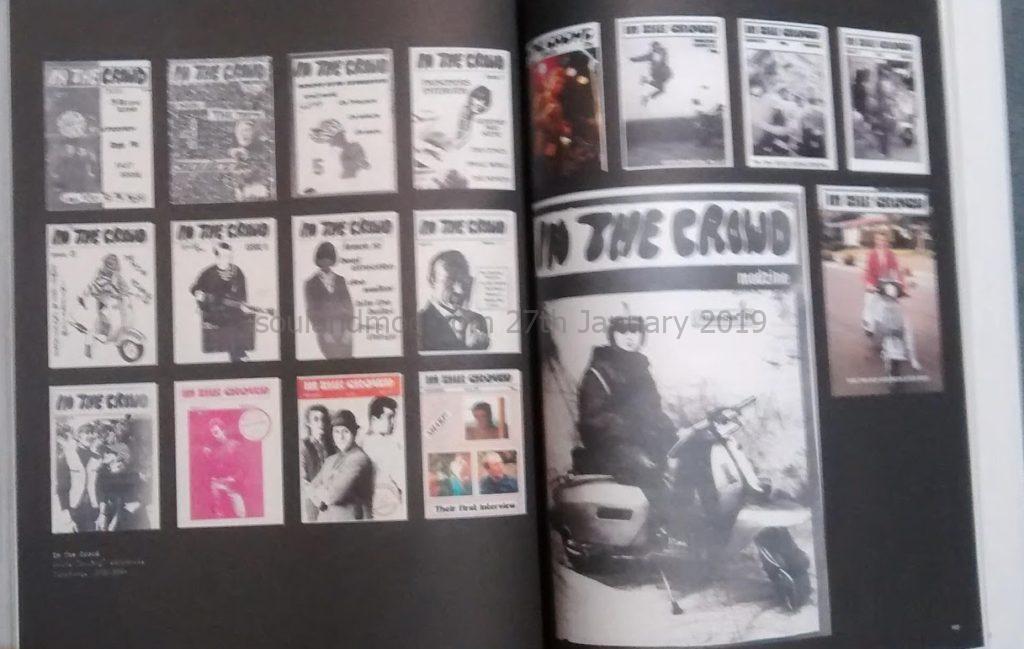 Additionally and in more recent years are some of those those websites and blogs that are classed as the equivalent to the online Modzine
Jack The Cat Was Clean – Jean-Marc Vos and the late Thierry Steuve
Mod Culture – David Walker
New Untouchables – Rob Bailey
Modzines – A Must Have Mod Subculture Book
In conclusion, regardless of the time which you entered and participated in the scene of Mod subculture, Modzines is a book that is thoroughly well researched, comprehensive and visually attractive. Not only does it fill in the missing jigsaw puzzles of those facets some of us maybe missed, were'nt aware of or had forgotten at the time, it also evokes a wonderful sense of nostalgia and happy memories.
Furthermore is it a must have book for those who have or do participate in the Mod scene, as well as appealing for those who are interested in youth subcultures as well as social history. Congratulations to Eddie and Steve for compiling, writing and publishing this great book. A must read and have for your bookshelf.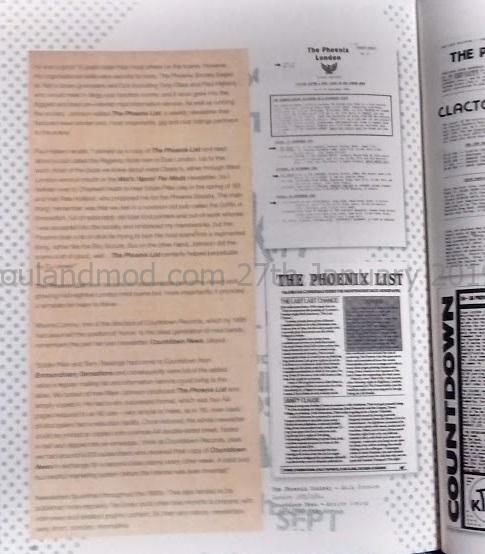 Modzines is available from :
Modzines Book Launch
Launch 31st January: book and limited boxset available a week early to buy on the night with book signing at Modfather Clothing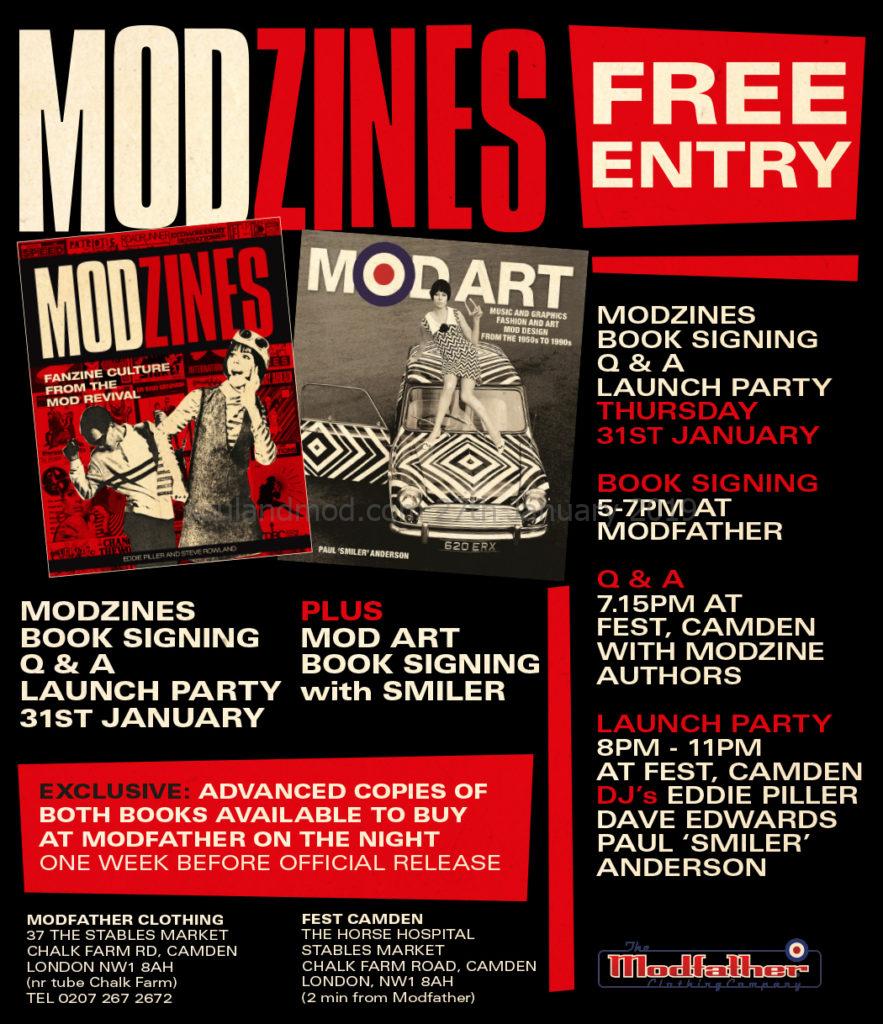 Modzines Limited Edition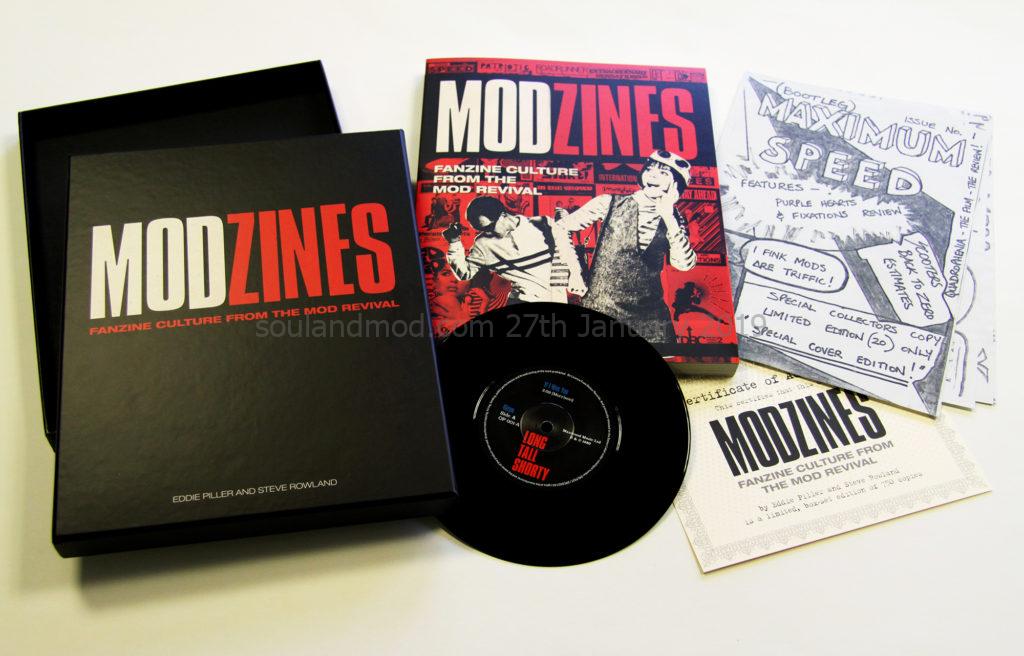 Modzines Paperback Edition
© 2019, Jayne Thomas. All rights reserved.
Please follow and like us: