….Of Soul Music, Book Writing and Lost Histories. – E. Mark Windle, April 2018. Part 1
Early Introduction To Northern Soul
I wouldn't say that music was particularly in the Windle genes – my parents were certainly never that interested. I have a couple of brothers who were though. Maybe more early 1970s rock and the Stones than black American soul. But they did have eclectic taste in music outside their direct interests, and as I progressively inherited their record collections as they left the nest I became drawn into appreciating music other than what I was hearing on TOTP.
When I was a young teenager, it was the back end of the whole mod revival thing. Prior to that I didn't really know anything about soul. Through the mod scene, I was attracted to music of the 1960s, especially that of Motown, R&B and jazz. So eventually I arrived at northern soul, and as for many it was to captivate and intrigue me. I was a bit 'late' in one sense. Wigan Casino had closed. Northern soul was into its second wave, through the efforts of dynamic DJs. They were tired of the same old oldies and looking for something refreshing: new discoveries and a different beat. The Stafford Top of the World all-nighter was still just about running when I got my first taste of northern. However I was a penniless schoolkid at the time, and not able to travel much at that point.
The Scottish Soul Scene
Although I did make manage to make a few trips south to some of the established all-nighters of the time, my teething ground was really Scotland. I guess the great thing with the Scottish soul scene is that it was a reasonably close-knit community. My first all-nighter was the Crown Hotel in Thornton, Fife, promoted by brothers Alan and Steve Walls. It's easy to romanticise, but I for one was awestruck by the whole experience. It was all there; the mystique, the buzz, the activity at the record bar, a whole night's worth of records I'd never heard before.
In retrospect I didn't realise how lucky I was living in that part of the world. Some incredible nights were to be had in Fife, again usually facilitated by the Walls brothers. Other all-dayers, all-nighters and soul nights around central Scotland and Aberdeen also featured. Not least the now legendary Shotts / Allanton all-nighters. Anybody who says northern soul had its day by the 1980s clearly hadn't experienced the atmosphere of the Scottish scene. This also includes the other key clubs further south of the time. The change of musical direction, whether beat ballads, newies or underplayed oldies: in a way if it wasn't for the dedication of the few in the 80s, the rare / northern soul scene could have dissolved there and then when Wigan shut its doors.
Inspiration For Soul Writing
A science degree and relocation to Yorkshire after graduation took me away from northern soul. However this was for a temporary period and down a very clinically focussed career path. A million miles away from northern soul perhaps but even in that aspect of my life there is an odd connection. A significant part of the job involved researching, writing and publishing clinical studies; a process which helped satisfy my curiosity about how 'stuff' ticks. So, although investigative book writing about a personal music interest started as a bit of an experiment, I guess I potentially had some transferable skills.
Collectors crave to look out for that missing number or find other related releases when a big record turns up on a previously unknown label. I  too developed an obsession to discover and document the backdrop to recordings and artists. OCD perhaps but researching and tracking down these artists and getting them to reveal their stories of their own personal lives and professional careers is rewarding on many levels. It provides an opportunity for them to tell their own story, puts pieces of the jigsaw together for the collector and into historical context. Most of all, the process gives the artist recognition that they deserve, something which often eluded them all those decades ago.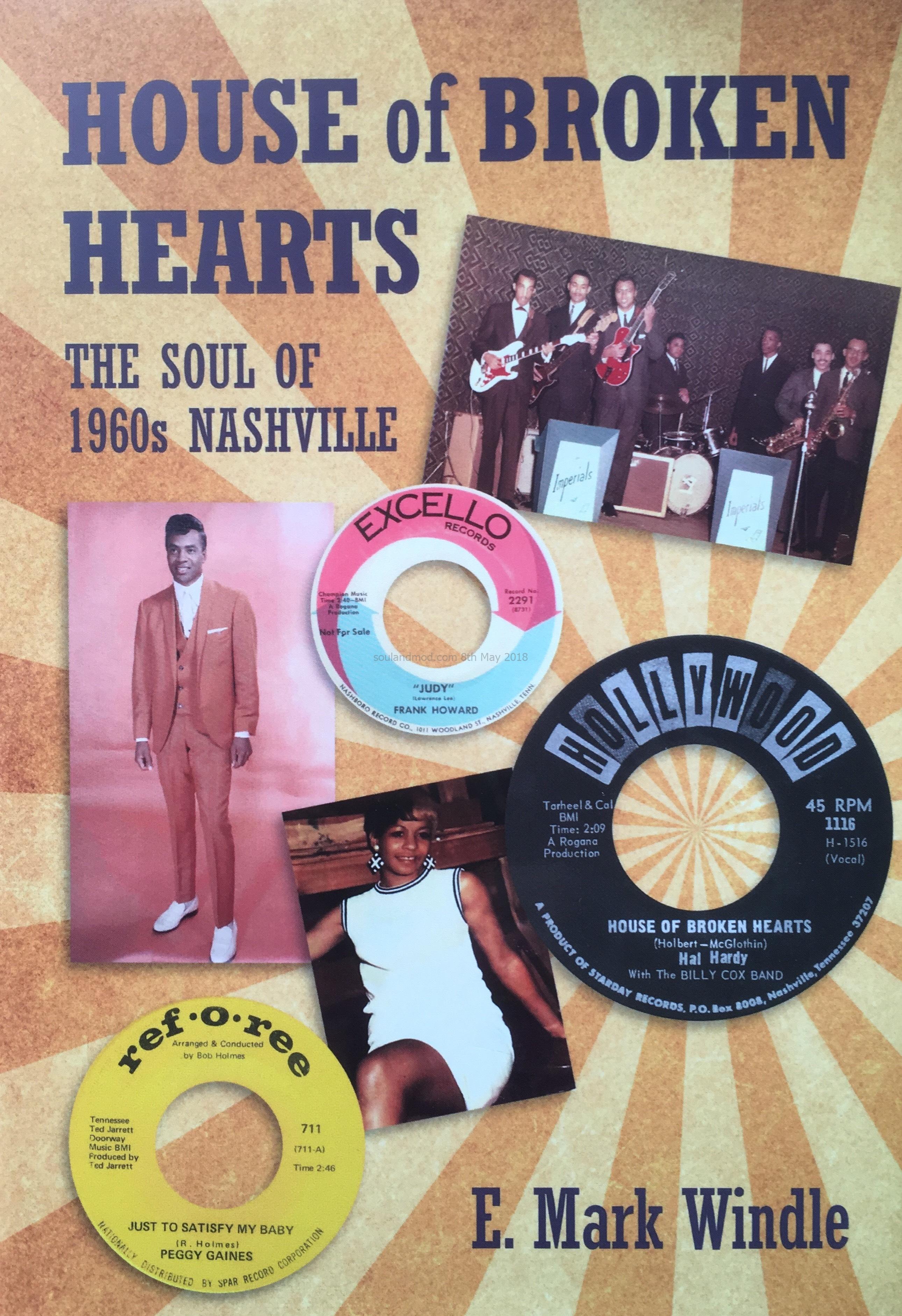 1960s Southern Soul & Early 1970s Southern Soul
My primary fascination is with 1960s and early 1970s southern soul. When first starting to write about soul music, I was conscious that much had been documented about the cities of the north like Detroit, Chicago and the west coast. Less attention was paid to the southern states. Obviously there are authors who have done the area some justice. These include the likes of Peter Guralnik, Barry Hoskins and more recently Stuart Cosgrove of course with Memphis '68, but there are clear geographical pockets which remain unexplored and under-documented.
One of these areas has been the south-east corner of the US. Even in my early years I was aware of a beach music scene there. However like most on this side of the Atlantic, I had little knowledge of what it was really about. I was fascinated by the overlap between certain recordings known to beach music fans in the US and the soul scene in the UK and Europe. To say that there is a direct parallel between the two would be a fallacy but there are certainly common elements. There was a time when the Tams' "Be Young…" or Billy Scott and the Prophets' "I Got Fever" were popular northern soul favourites, and admittedly are still loved by some factions of it.
A Nickel And A Nail bookstore website
Facebook: A Nickel And A Nail; E. Mark Windle – author
Books: It's Better to Cry, Rhythm Message, Soul Reflections, House of Broken Hearts, The Tempests (untitled, in progress). All available exclusively from A Nickel And A Nail
© 2018 – 2021, Jayne Thomas. All rights reserved.
Follow me :