www.w3.org/TR/REC-html40/loose.dtd">
Soul & Mod Newsletter Number 12 – September 2019
Time again for another update & newsletter 12 to update you on some of the additions to Soul & Mod. 🙂 For those wishing to add an event or add relevant links within the business directory, encompassing the theme & genres of Soul or Mod music & culture please register & submit. For those who wish to contribute to the site please feel free to contact me on Facebook or Twitter. As always a big thanks to everyone who continues to support the site.
Keep smiling as always… Jayne 🙂 x
My Song For The Month – Francis Faye – Comin' Home Baby
Arranged and conducted by Shorty Rodgers on the Audio Fidelity Records, Inc. label and performed by Francis Faye. This is a fantastic version of the Mod Jazz classic by Mel Torme. Incredibly uplifting and an all round, feelgood track. Blows me away every time I hear it. Superb.
POWWOWMIK Published on Jul 27, 2011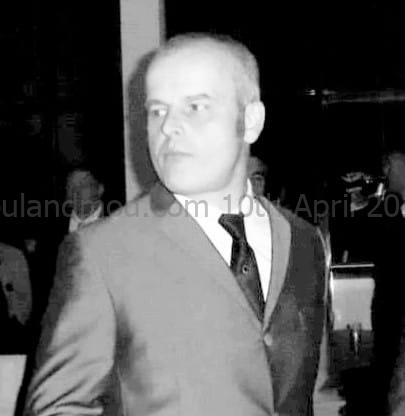 To conclude one of Soul & Mod's more recent articles and another addition to the popular memories section of this site. Part 2 of Nottingham Mod Mark Crew's chat discussing his 1980s Mod Rally tapes as well as his early music memories. A lovely trip down musical memory lane for those of us 1980s Mods, who were there.

Raduno Mod Italiano – Italian Mod Rally 2019 returns again this year in Cattolica in the province of Rimini. DJs include Giulio Bresin, Roberta Pompetti, Robert Eder 'Flappo', Hans Eiglsperger, Martin Derby, Elisa Zanon, Manuel Lovisutti & Alessandro D'Alessio. For those who attend the DJs will be spinning some of the very best 60s / club Soul, Vintage RnB, 60s RnB, Mod Jazz, Latin Soul and Latin Boogaloo vinyl. Here is a taster of what the atmosphere is like at the Raduno Mod Italiano from 2017 🙂
Recommended Mixcloud – Soul Poppin' by Nit3owl64 / Rob Cox
I am an avid listener of Mixcloud, when I have the time. Of course I have get a discernible pleasure from listening to the many brilliant uploads that music lovers create with an admirable passion of new and old listens. This particular upload is one which I revisit on countless occasions. Compiled by 80s Mod Rally DJ Rob Cox, it evokes a great sense of nostalgia as well as many smiles recollecting the memories from my 80s Mod days. If you have'nt listened to it, I highly recommend you do so. It's better than any medicine to uplift your mood and give you the opportunity to take that stroll down your 1980s Mod lane.
© 2019, Jayne Thomas. All rights reserved.
Please follow and like us: