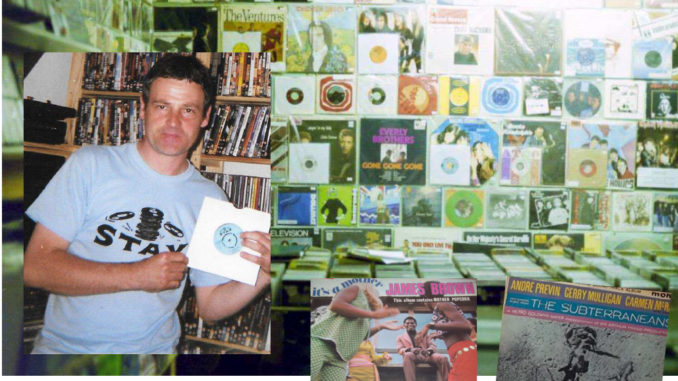 www.w3.org/TR/REC-html40/loose.dtd">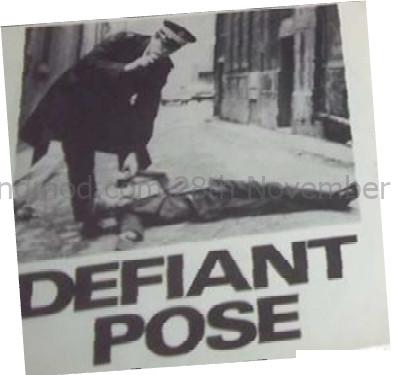 Goin' to a Happening
Got the Mojo Talkin' –
Tony Beesley with Jayne Thomas On Records – Part 2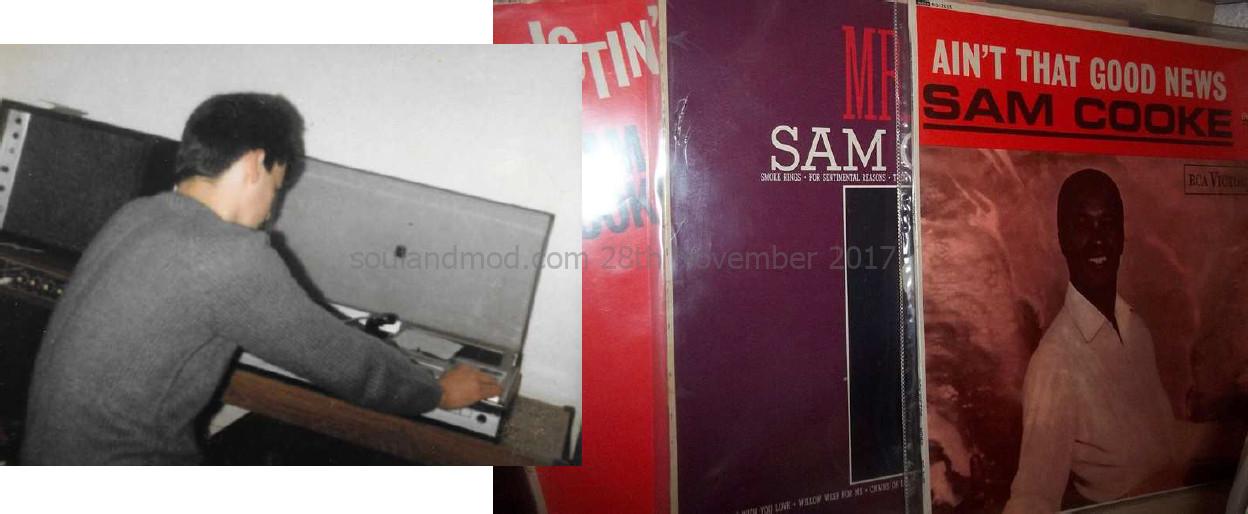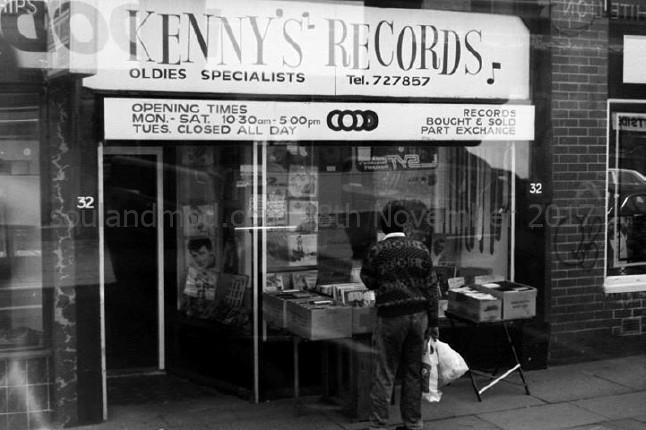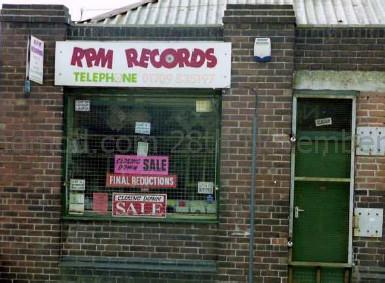 Kenny's Records (Sheffield) & RPM (Formerly Backtrack Records, Rotherham)
Jayne: "Tony, please continue with your records and record shop stories where we left off in part 1?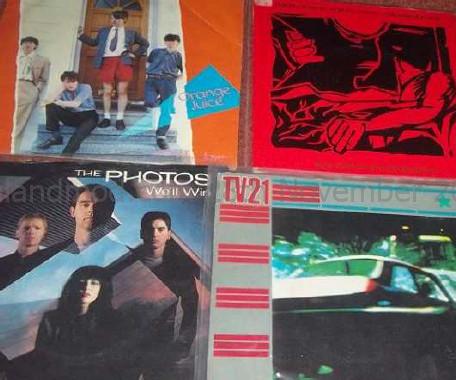 Tony: As the early 80s progressed, an explosion of expanding musical tastes inspired me to start searching for and buying yet more new music. When I say 'new', it was a case of being new to my ears music and stretching my musical tastes further back into the vast offerings of the past. In order to move forwards, sometimes we need to look back and as far as music was concerned, for me at this point, that was the way ahead. I was no longer a blinkered post-punk kid with an attitude; I was a musical obsessive with a burning desire to hear as much quality exciting music of a huge array of genres as I could; ok the attitude still remained.
By 1982-83, a new surge of second-hand record shops seemed to appear in and around Sheffield, with more to follow. I was a weekly visitor to Sheffield, dating right back to my earlier punk record pilgrimages of 1978-79, so this was a revelation. Amazing Records, Hitsville Records and others now joined Rare and Racy (selling mostly LPs) and Kenny's Records on the Whicker and the other stalwart record shops. Later on, Spin City, in the Castle Market opened, though that was almost as perilous as Revolution Records over on the Gallery had been some years earlier for the grief meted out by local skinheads who hung out there. Despite this, a good record shop was always worth the risk and these, along with the existing record shops, provided a very healthy goldmine of record delights. My arms were very rarely empty on return from visits to Sheffield: on occasion, during the late 70s and into 1980, myself and my mates would go over to Doncaster to visit Track Records. Some days, a whole day spent taking in Doncaster, Sheffield and then back to Rotherham on the bus and a final mop-up around the town's formidable record outlets, returning with bags of cheaply acquired records: fabulous days indeed.
As these new record shops opened up during the 80s I would often be there on opening day. Such was my enthusiasm that on rushing to a new record shop, Laser Records in town, I ran straight into the full-sized invisible window and knocked myself on the floor. Record collecting does sometimes have a habit of making a prized grade A pillock out of you, if around doing it long enough, though, thankfully, the ups always far outweigh the downs.
New and small independent-run record shops appeared yet again with the likes of Backtrack, run by respected soul connoisseur and DJ, Snowy: A superb outlet for all genres, in particular old soul and r&b label releases. A few years later, a mate of mine went over on a record searching tour in the USA and returned with around 80,000 singles, of which I was lucky to be given the chance to browse through a considerable amount of. I returned home on a number of occasions with a few hundred singles on a 'listen 'n' pay' basis, all a steal at 50p each and a huge boost to my collection. I acquired singles from The Standells, The Leaves and the Mysterans, Bill Robinson and the Quails, Sonny Stitt, The Miracles, the two Jimmies – Smith and McGriff – and scores of previously unheard rare American r&b and Doo wop 45s some on equally rare labels.
Unfortunately, as new outlets opened, so older much treasured record shops such as the greatly loved local record shop Sound of Music closed as did the nearby Circles records – both in Rotherham. Likewise Sheffield's Revolution Records, Canns Dept. store and its extensive LP Dept., K&D records, Bradleys Records [a shop I had to be eternally thankful for its mid-1979 sale of punk and new wave singles, providing a huge boost to my collection]. Furthermore, Curtis Records, Violet Mays, Pulse and Virgin Records (at the bottom of the Moor) all bade us record addicts farewell: the latter most likely thankful in being rid of us due to endless loafing around the store's reggae section and on occasion swiping promotional standees and posters and running off up the moor.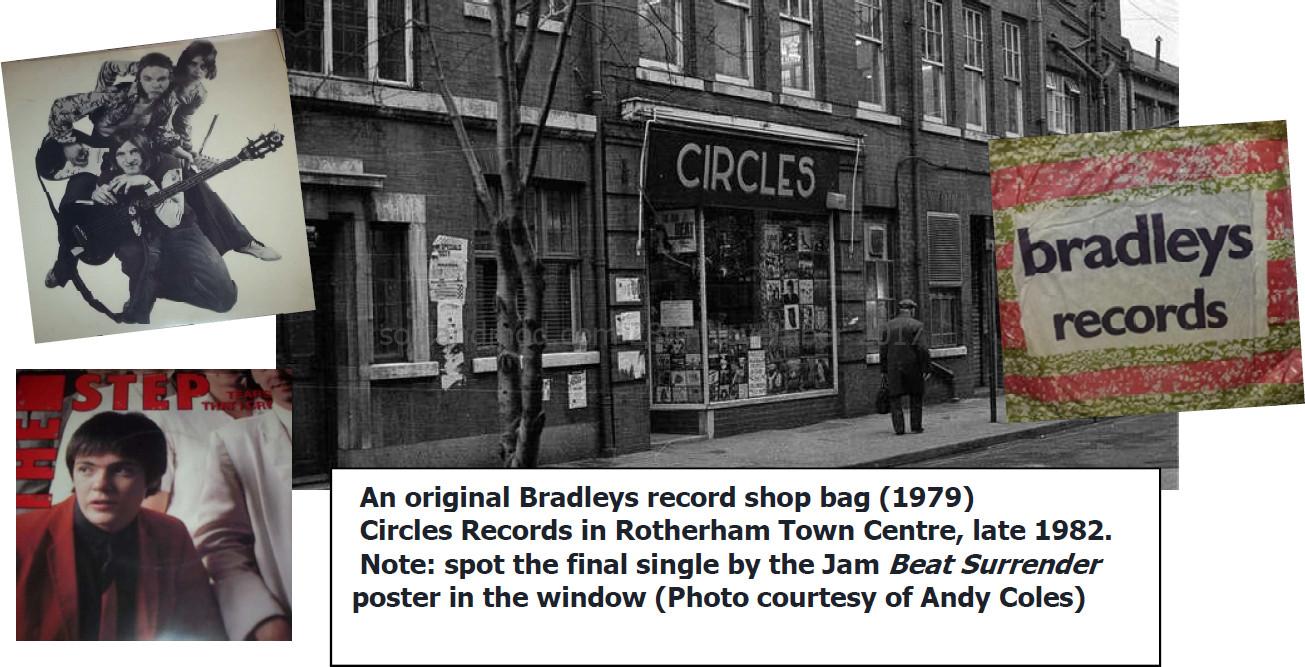 As shops closed, improvisation to source records was essential. Jumble sales and bric-a-brac markets were often a target: I picked up a red label Decca original of Small Faces In the Beginning for the whole of 50p in 1982 off a stall full of old pans, ragged books, battered toys and questionably fashioned clothes. In late 1982, or maybe early 1983, I went to my very first record fair which, to my knowledge, was the very first in Rotherham. This was held at the Assembly Rooms, a regular haunt for revival mods from 1979 onwards, some of whom I knew quite well. Another venue to pick up records from was the nearby Clifton Hall, famous nationwide for its northern soul all-nighters. These initial record fare forays were significant high points. I quickly realised that there was an even vaster amount of second-hand records to be picked up than I had previously imagined, often at unbelievably low prices and all out there demanding a purchase. That record fair was the first of many. I could now finally get my hands on well-loved copies of records on the Wand, Chess, Cadet and Checker labels and more. My girlfriend, at the time, even shelled out a whopping £8 for an original Atlantic issue of Otis Redding's Pain in My Heart LP from a Clifton Hall event: Nirvana!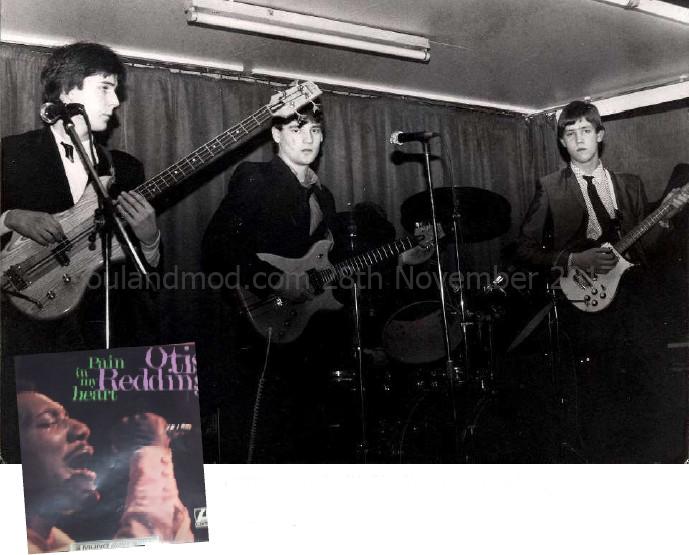 Tony pictured with The Way (2nd from left). Tony's Pain in My Heart LP
Jayne: What music inspired your band mates & yourself to form your band, The Way?
Tony: Myself and my best mate John (who had been a 1977 period punk) still retained our love of early punk, principally and ideologically The Clash and The Jam, when we began to form a series of bands in 1982. John had been an early Jam fan too and an enthusiastic fan of the 79 mod revival. Our musical influences at this point were a diverse selection of The Clash, soul, r&b, ska and reggae … plus the My Generation album by The Who and various 60s beat acts etc. I was also influenced by bands such as Orange Juice, early period The Smiths and most profoundly, The Style Council, amongst other modern day artists. In early 1984 we met Ian Deakin who became our drummer and he was a big fan of all the contemporary mod bands such as The Gents, Makin' Time and the recent revival bands, The Chords etc. He was buying all of those records. Later still, in very early 1985, we were joined by his mate, Tel Sutton on guitar and lead vocals, who was a mod obsessive. He had met
Weller, had a very respectable 60s soul record collection inherited from his parents and was a huge fan of the Atlantic/Stax sound. Merging together we created what could be termed as punk influenced r&b/soul. In hindsight, I suppose, we were aggressive, confrontational and naively idealistic but very importantly we were all huge music enthusiasts. What could go wrong?
Jayne: Were there any particular artists that inspired your lyrics for songs and music recorded and performed by The Way?
Tony: I reckon the poetic lyricism of Strummer still had an influence on me during the early days. Also, Weller and Ray Davies. I was a fan of Bob Dylan too and the punk/folk of Billy Bragg made an impact on my vocal delivery … if vocals could be used as a term ha ha! I always felt that there were essentially no rules at all, as long as it worked and sounded good. If someone had come along with an idea from a Leonard Cohen song and it felt good, I wouldn't have given a sod! Having said that our relatively open-minded approach was severely tested on a number of occasions when some joker would appear and purely take the piss, often without realising it, with their shocking ideas of what sounded good vocally and lyrically. Rest assured, myself and John's reactions were not quite what they expected.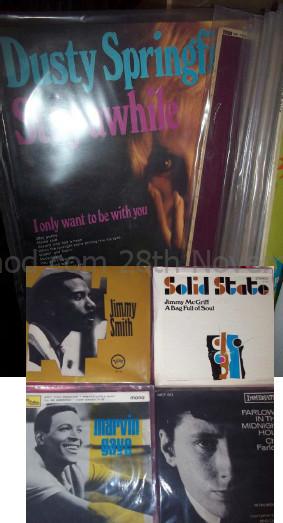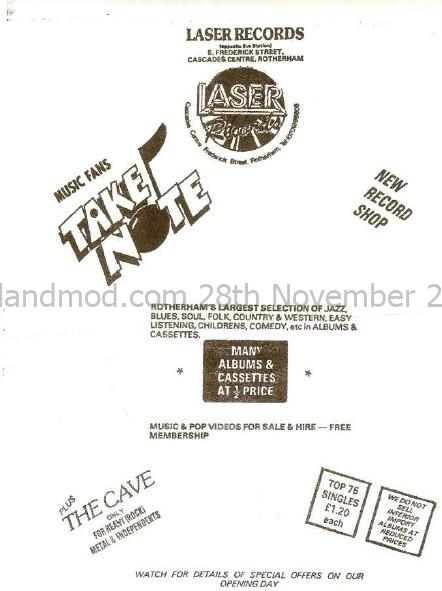 Laser records shop with its upstairs 'Goth Cave' circa 1985.
Jayne: Throughout the decades from your teenage years, for each of those decades, do you have a particular genre of music that was your favourite? If so, what were these genres that you had a preference for?
To read the rest of this article you will need to log in.
If you do not have an account with us you can register by clicking on the link below.
Registration on Soul and Mod is free and only takes a minute….
Mojo Talkin' Moments – #Mods, #ModCulture, #ModRevival, #1960s, #Books
© 2017 – 2018, Jayne Thomas. All rights reserved.
Please follow and like us: