About Soul and Mod
Soul and Mod website's primary focus is to discuss varying topics and aspects associated with Mod subculture as well as Soul music. It also provides a directory and events section where those within these communities are able to publish their services and events.
The idea for the site began because of my love for Soul and Mod music. This originated and has continued from the 1980s, when I was a Mod girl. Influencing my choice to write this site was also the engagement with like minded friends on social media and associated events. Equally also friends, some I have known for many years. Friends who have a continuing and likewise passion for Mod subculture and Soul music.
Over the past 30+ years many aspects related to Mod continues to stay with me. An old friend of mine, from those years back in the 1980s made a simple statement. However one which was totally accurate and profound. "Mod is engrained within you". One which I am sure many can relate to who have or continue to be part of the Mod scene.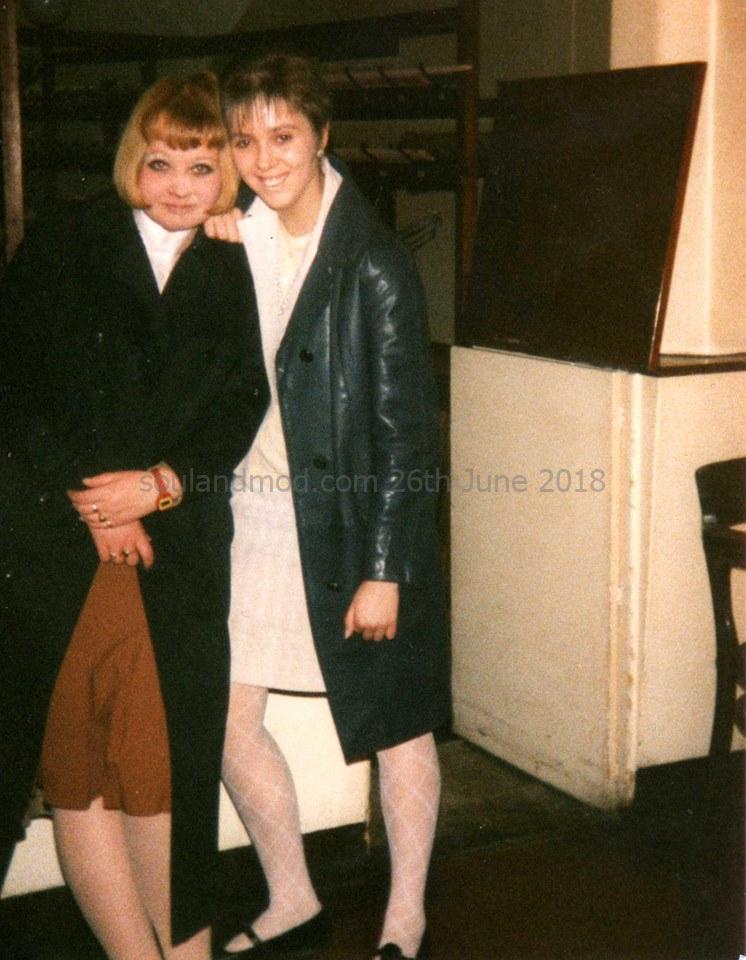 This does not only apply to music from my perspective either. Within it are my continuing love of the origins of style and clothing, as well as literature and cinema associated with it. Examples of the bob hairstyle being one, along with my love affair of Kitchen sink realism! As well as my fondness for nostalgia, which my friends and family, I know will certainly agree with!
My career background began in science 27 years, where I have experience of writing and publishing in scientific journals and then went onto working as a tutor and lecturer in science. For over a 15 years I have developed, written and continue to manage an advertising website along with my business partner.
Acknowledgements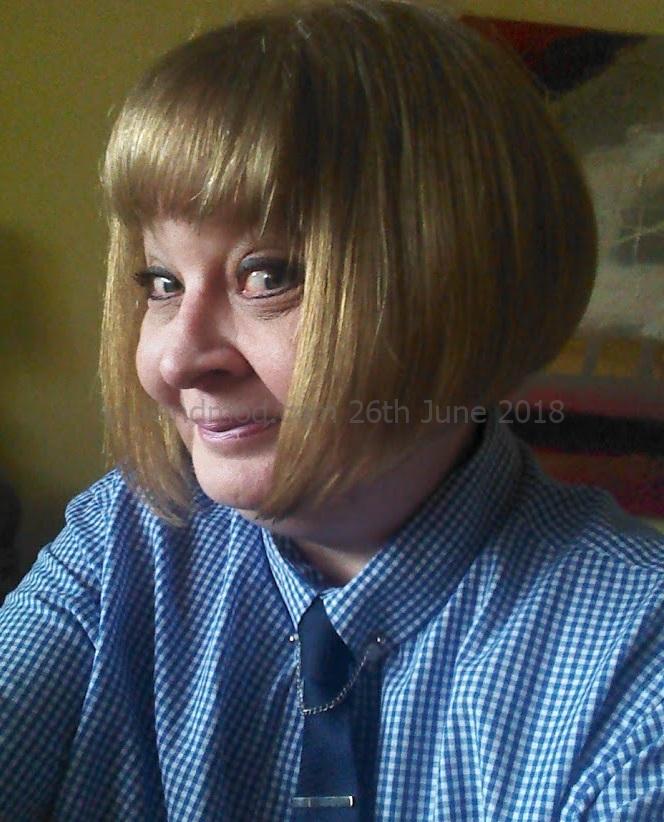 I would like to dedicate this site to all those who have encountered and connected with me throughout my journey in the past three decades. Those who have inspired me and introduced me to the ever evolving theme of Soul music and Mod subculture.
Whether this be music, style, books, cinema or events. Also to those friendships along the way, many which continue up to today. However also as equally as important, to those who were there with me at the beginning of my journey and to those who have been there at the end. You know who you all are. Special thanks to one friend who was there continuing to make me smile on the dullest of days, throughout the Summer of 2017 whilst writing & developing this site … You know who you are.
A special thanks also to ;
Italo Adriani
Paul "Smiler" Anderson
Scarlett Baylis,
Mark Benjamin Linnett,
Gill Evans Catling,
Rob Cox,
John Crawford,
Mark Crew,
Caroline Dann,
Jon Dabner,
Tony Beesley,
Jamie McGrane,
Oliver Moore,
Elliot Gale,
Julie Goodreid,
Paul J Hallam,
Alan Handscombe,
Sandra Hutchinson,
Simon Ibbotson (Barnsley Sime),
Ian Jackson,
Shaun Knapp,
John Knight,
Graham Lentz,
Clelia Lucchitta,
Caron Malcolm
Claire Mahoney,
John Manship,
Jenny Martin,
Paul Martin,
Andrea Mattioni,
Martin Morgan,
Mark Raison,
Julie Radcliffe,
Maurice Moore,
Vanessa Paxton,
Eddie Piller,
Steve Rowland,
Bell Sheffield,
Paul Stevens,
Tony Stephenson,
Elizabeth Woodcraft,
Mark Windle,
Judy Williamson,
Paolo Zironi
A sincere and heartfelt thanks for their ongoing encouragement, help and unwavering support to ; Em, Tony Beesley, Vanessa Beesley, Vicky Richmond, Jason Taylor, John Beverley and my parents Linda and Don. I really could'nt have done this without any of you.
In Memory Of
Tony Class,
Joanne Richardson (nee Gilfoyle),
Gillian Haigh,
Collette Rigby (nee Clannachan),
Kevin (Mugsy) Morgans,
Colin Buckley,
John Beverley,
Bell Sheffield,
Steve Humphreys,
Wayne Napier-Gibbins.
Gone but never forgotten.
And A final word … For John ….
For my dear & lovely old friend John Beverley who sadly passed away in June 2019. John is included in the acknowledgements of this page and I had known John since I was 16 when I was a young Mod girl in my hometown of Barnsley, South Yorkshire. John was a little older than us all in age and entered the scene in the 79 Mod revival. At the time of meeting him he was studying at Cambridge University, for his joint honours degree, however we all used to see him on his visits back home.
The last time I had seen John was maybe 1992 incidentally passing EGS (one of the record shops we always use to trawl around after our Saturday meetups at Littlewoods Cafe in the 80s). He had finished Uni & I was not long off finishing  my degree ..We chatted .. Exchanged numbers … And that was the last time I saw him ever again ….. Sadly
In 2015 we became friends on Facebook & he called me …. We picked up like we had seen each other yesterday. In those following years  we chatted so much, laughed so much with a few tears … But deep down were the kids at heart that we were all those years ago. Anyone who knows me well from the scene knows I am a tad over zealous for 60s Soul, John on the other hand was a tad over zealous for his bands ….  So we had numerous chats about music … And a few arguments along the way too … Haha …
John, being John was the friend who was always there to joke, offer his  support …. With plenty of music links along the way. I tried my very best to reciprocate & offer that old chestnut approach & advice of "The glass is half full approach" ..  My typical and continuing outlook on life. I often look back & wonder if I had done enough sometimes.
John passed away on the 30th June 2019  … Coincidentally it was Anthony (Miller) who let me know. Anthony & John had taken us under their wings all those years ago & looked out for us on the scene. They had been mates since the late 70s / early 80s.
We always said I should go back to my hometown & visit him & we could drink Earl Grey Tea, eat Lemon Drizzle cake & then dance like we were teenagers again to his rare vinyl & share a few glasses of Red, but not be sick behind the sofa  … It was an in joke haha … He turned up at my 18th with a bottle of posh Red Wine … He also had a party in the 80s & after me having a few too many … Let's say I was slightly  nauseous .. Probably drunk on half a litre of Woodpecker Cider back then, as you do  … We laughed many times about that … Hahaha
John was a wonderful, empathetic, understanding & incredibly academically clever man. Funny as they come, sensitive at times and loved by many .. The world went  darker when he passed away …  However wherever he is now …. I am certain that world is shining ten fold than it did before ………….
What I do know …. Is that life hangs by a very slender thread. Regardless of the passage of time, the people we meet as teenagers, even more so on the Mod Scene, whilst they may not remain a continual part of our lives. They do remain a part of us and our history. They are the glue & spine work of those chapters that hold our innocent teenage years together. If you have read this and have an old mate from that period tell them you value them and that you love them …. Because after all, you never know if this will be the last time you have the chance to say it to them … xx
Go Now – Bessie Banks
Jul 6, 2019
the45prof
?❤️️? … One very last song, ironically John & I talked about ??
Follow me :