Angry Young Women & Angry Young Men Writers of the 1950s & 1960s
Kitchen Sink Drama was initially penned by the "Angry Young Men" and "Angry Young Women" of the 1950s & 1960s. These were a collective of upper working class / middle class playwrights and authors who were disheartened with the UK class system. They had an overwhelming desire to portray the rawness and grittiness of what working class life was about. The majority of these writers had experienced it, if also at some point lived in these areas.
Locations of 1950s & 1960s Kitchen Sink Drama
The origins of Kitchen Sink Drama began in the 1950s, spanning throughout the 1960s. These Kitchen Sink Realism books / novels, films and television dramas / adaptations are set in working class areas. Mainly in industrial areas especially in the north of England. Examples as depicted in John Braine's novel Room At The Top, Shelagh Delaney's play A Taste of Honey and Stan Barstow's novel,  A Kind Of Loving.  Other examples being Bill Naughton's play, Spring and Port Wine and Alan Sillitoe's novel, Saturday Night Sunday Morning.
However not exclusively confined to this region, other incorporated characters also that are depicted  in settings of southern England too (mainly in London).  Examples including Up The Junction by Nell Dunn, The L-Shaped Room by Lynne Reid Banks. Also The Pumpkin Eater by Penelope Mortimer, Georgy Girl by Margaret Forster and The Millstone by Margaret Drabble.
Political & Social Factors In Kitchen Sink Realism Novels
This literacy genre of plays and novels (some which were to be later adapted into films as well as tv drama and tv adaptations), have common underlying subject matters. Those subject matters tackled a vast array of political and social factors. Ones that the working classes faced and in many ways needed to be brought to light.
The types of subjects that were swept under the carpet, so to speak. The taboo subjects that often made some of society feel uncomfortable whilst discussing. Certainly at that time, although we have to remember it is now going on sixty years or more since these works were launched in the literacy sphere. Ranging from class distinction, extra marital affairs, race relations and alcoholism. In addition unemployment, poverty, crime, homelessness, homosexuality, sex, abortion and unwanted pregnancy. This genre, very much so,  politically addressing the issues pertaining to a socialistic stance.
My Kitchen Sink Realism Beginnings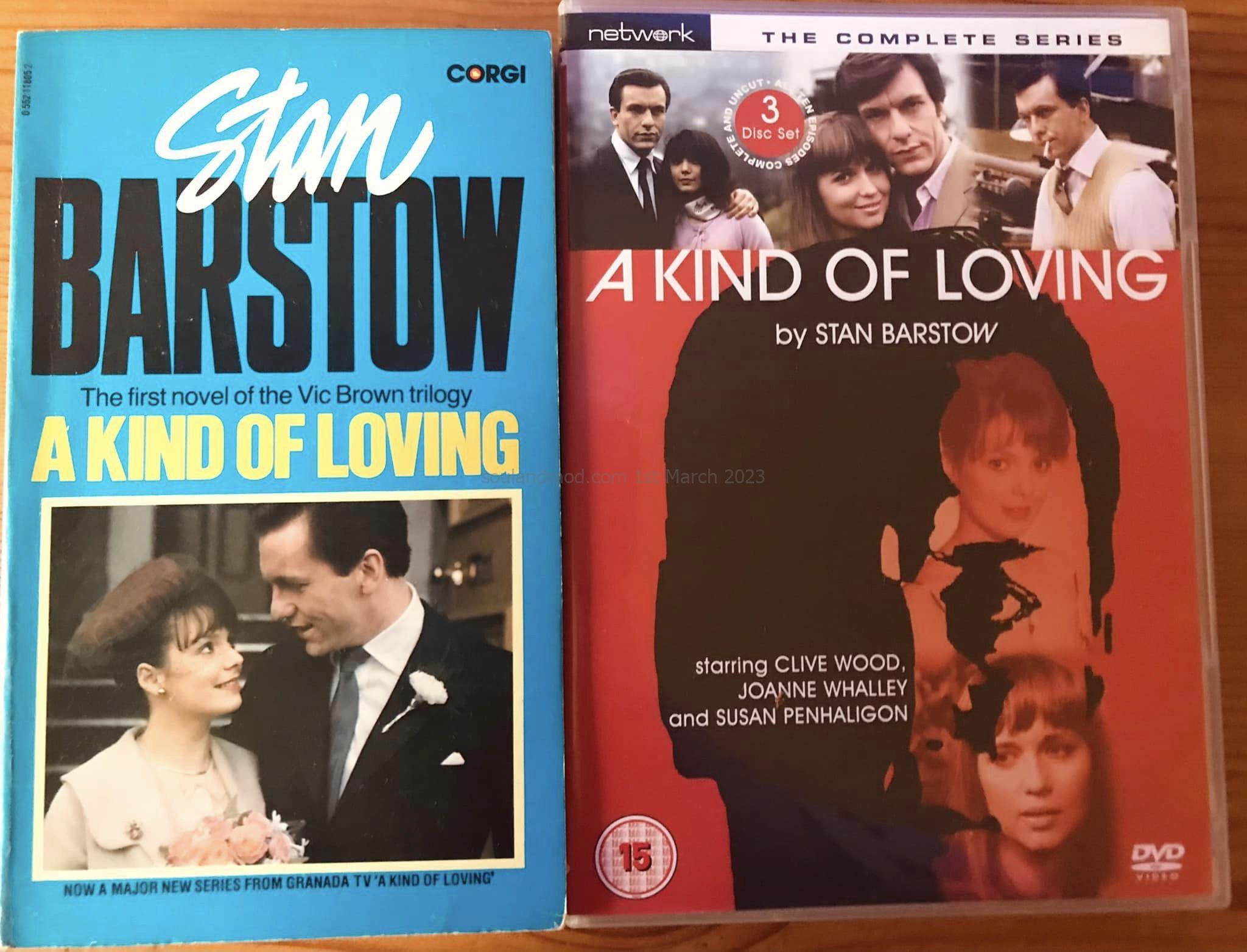 My journey, with Kitchen Sink Realism, began 40 years ago in the Spring of 1983. It is what I term one of my life long love affairs. I discuss this in a previous article back in 2017. It began with A Kind Of Loving by Stan Barstow and then reading the wonderful novel of There Is A Happy Land by Keith Waterhouse.
Film Adaptaion – A Kind Of Loving Trailer 1962
Oct 7, 2014
Video Detective

TV Adaptation – A Kind Of Loving Trailer 1982
Dec 10, 2015
Littlepixel™

An introduction by my then ever encouraging English Literature teacher, Guy Thompson. Guy was a wonderful teacher and one of life's encouragers and indeed was the catalyst to why my love of Kitchen Sink Realism began as he introduced my class, alpha one, to some of the Kitchen Sink Literature. This led me onto reading Billy Liar by Keith Waterhouse also.
Billy Liar By Keith Waterhouse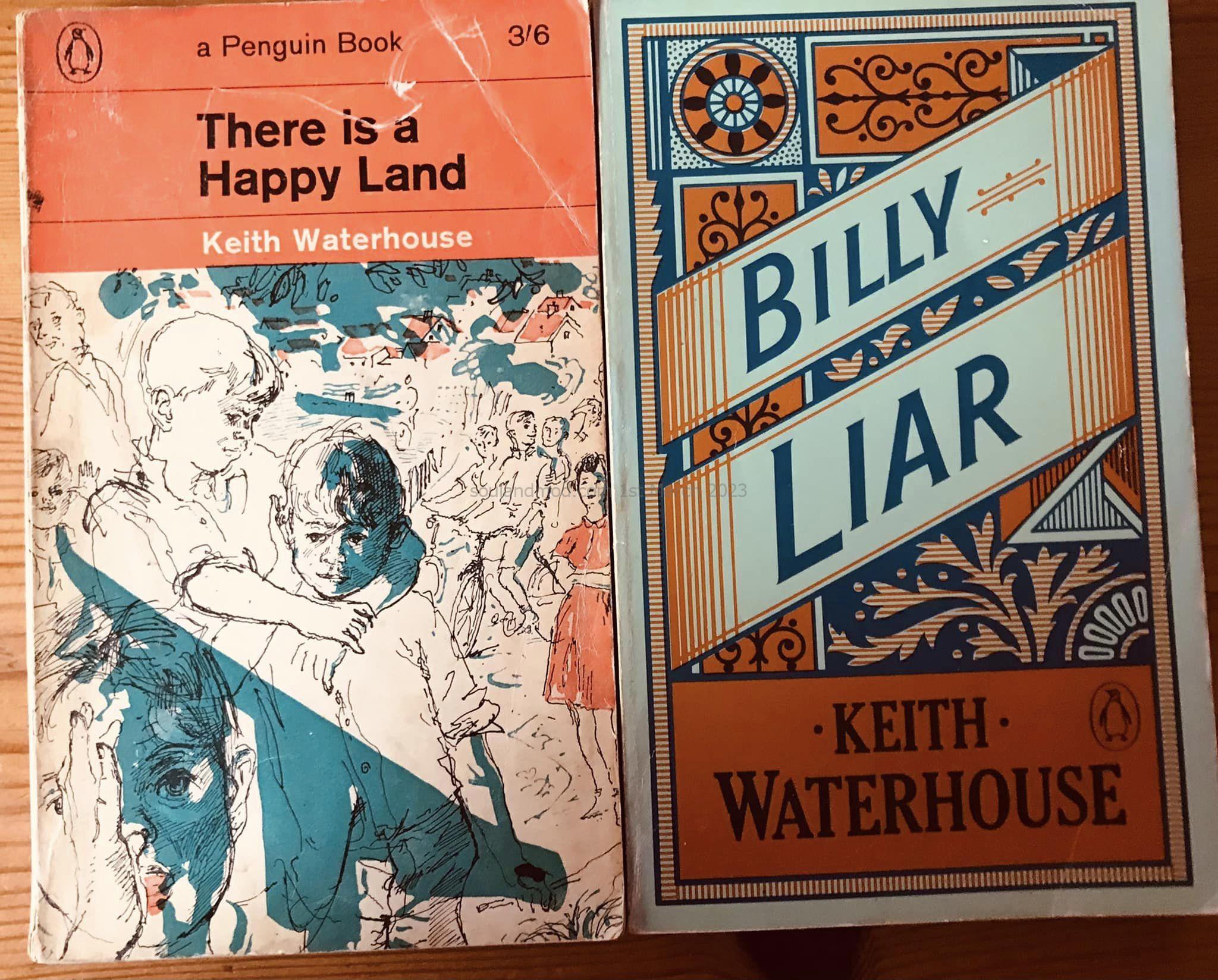 Billy Liar, the hilariously funny story (on the surface) of Billy Fisher. Based in the fictional town of Stradhoughton in Yorkshire. Billy, who lives in his own fantasy world of Ambrosia with dreams of moving to London to become a writer. Trying to escape his "living in a fish bowl life" and his mundane existence. Which he does, by lying and romanticising, but is to catch up with him. The film was directed by John Schlesinger and went onto be released in the UK, 60 years ago this August.
Consisting of a stellar cast including Tom Courtenay, Julie Christie, Gwendolyn Watts, Helen Fraser and Wilfred Pickles, this film never fails in making me laugh. I have watched Billy Liar numerous times throughout those forty years and still to this day have an overwhelming fondness for it.
Billy Liar Official Trailer
Dec 23, 2014
palacecinemas

Billy Liar – Retrospective " Bradford Yorkshire"
My Kitchen Sink Realism Journey
It's since 1983, the overlap with my Mod days in the 1980s, the screening of many Kitchen Sink Realism films on Channel Four back in the mid 80s, that were the springboard for me to read the so many novels and plays by the "Angry Young Men" and the "Angry Young Women". Additionally as well as viewing the vast majority of Kitchen Sink Realism films. However whilst doing so in my later life, it is then that I realised that it is just as equally important to read about the lives of these authors and playwrights also.
Because they indirectly were the forerunners of those that chose to break the class gender barriers and speak out on social situations per se through their writing. And it has to be taken into consideration that at that particular time in the UK people in general were  less forthcoming discussing "taboo topics". It after-all, was a different time with a different society. However these writers went one step further and in so many aspects revolutionised one area of literacy what is  coined the phrase Kitchen Sink Realism. Highly evident by their writing.
Angry Young Women: six writers of the sixties by Ann Wellman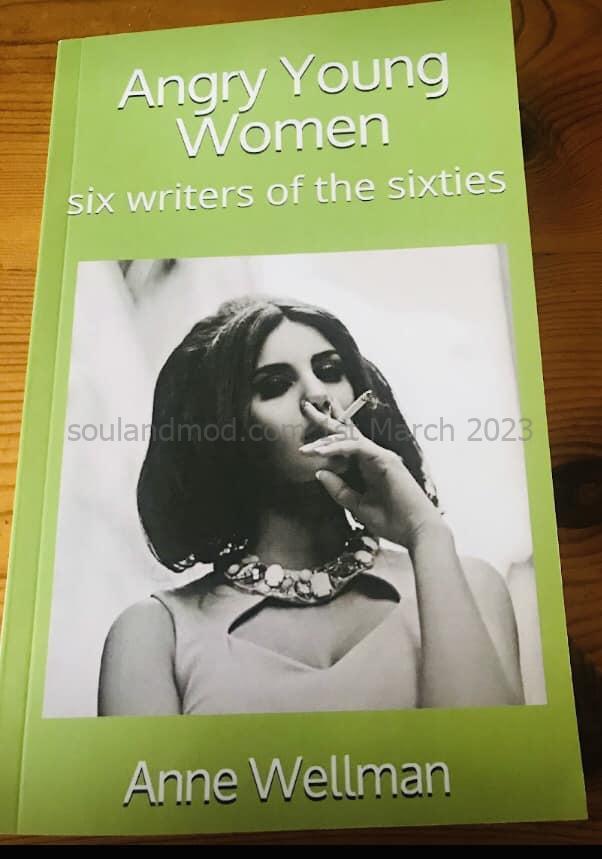 One particular read that I have found exceptional and is thoroughly well researched is Angry Young Women: six writers of the sixties by Ann Wellman.
The title describes the book perfectly. A dedicated chapters to some of those women authors that are collectively termed the "Angry Young Women" of the 60s. It's not only refreshing to read, but equally fascinating to learn about the lives of these women who challenged the "norm" thinking of women. The six women writers that it concentrates on are :
Shelagh Delaney – A Taste Of Honey
Lynne Reid Banks – The L-Shaped Room
Penelope Mortimer – The Pumpkin Eater
Nell Dunn – Up The Junction and Poor Cow
Margaret Drabble – The Millstone
Margaret Forster – Georgy Girl
Synopsis
The 1960s were the advent of women breaking away from the stereotypical portrayal of the "supposed role of women". Women recognised their need for independence, as well as a sense of freedom. Some striving for their own financial security, a career and to be their own person. As well as being a wife and having children also. However at the same time issues such as motherhood, sex, the pill, abortion and illegitimacy were factors that were appearing to overlap. These female Kitchen Sink authors broached some of the subjects that women of that time encountered. They were pivotal in paving the way to discussing subjects that were once avoided due to social reasons.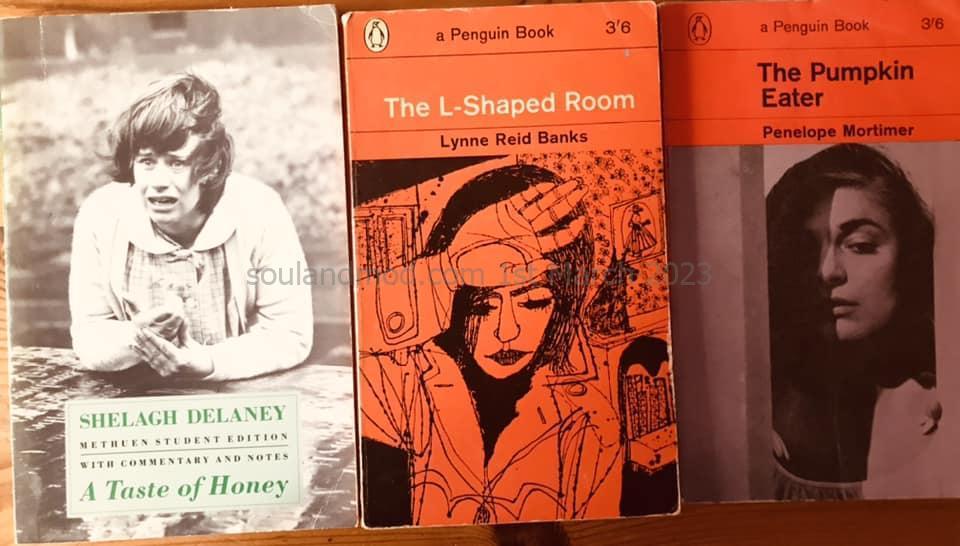 All these female authors having written about central characters within their books. Identifying the struggles faced back then. Everyone of those characters, faced with one or several issues surrounding sex, the pill and other related issues. Unwanted pregnancy, as in the case of Jo in a Taste Of Honey by Shelagh Delaney. The prospect of  illegitimacy by Jane in The L Shaped Room by Lynne Reid Banks & Rosamund in The Millstone by Margaret Drabble. Additionally illegal "backstreet" abortion encountered by Rube in Up The Junction by Nell Dunn. Nonetheless, strong women, who faced many dilemmas but still despite that, came through the other side.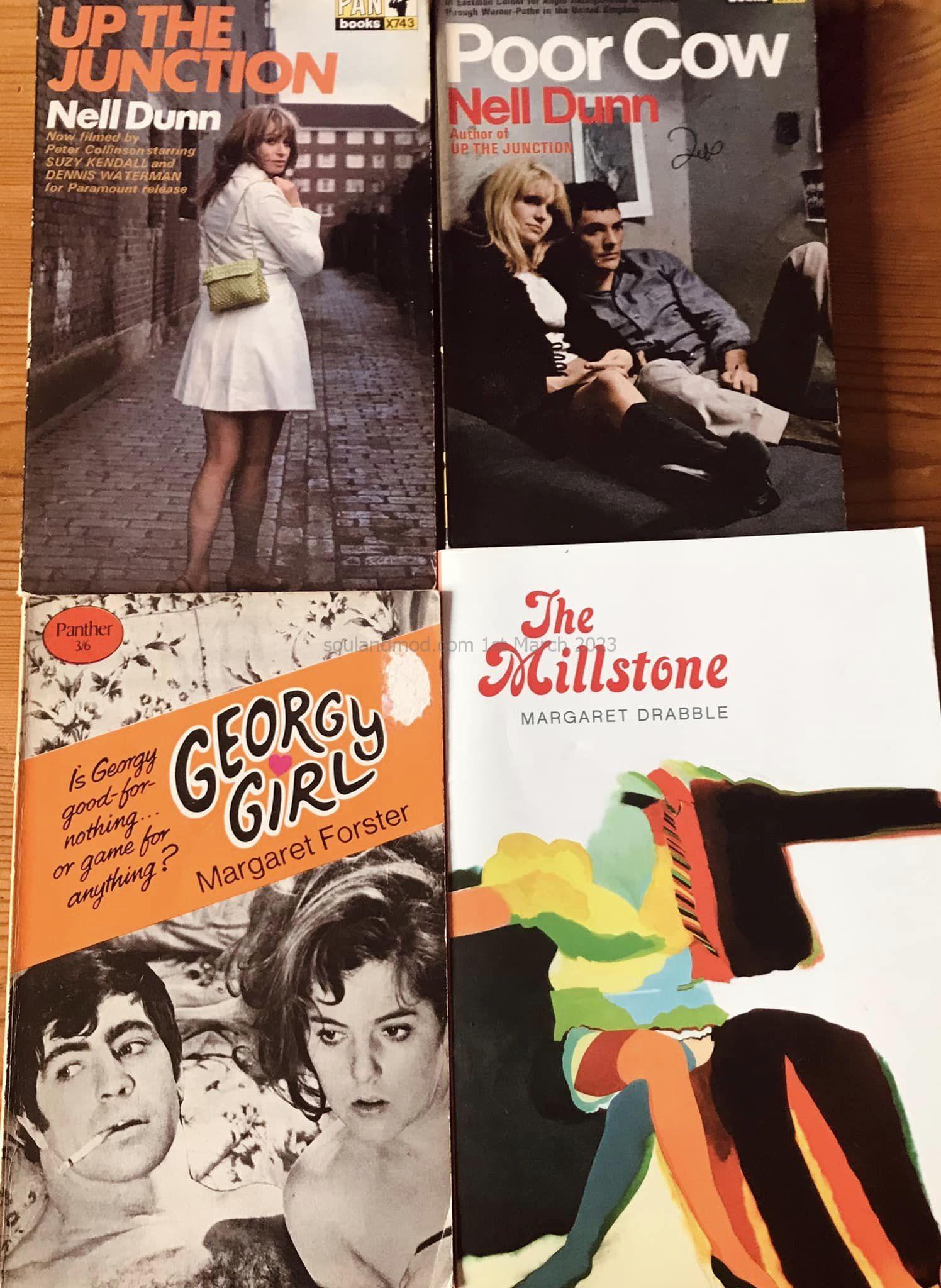 This book is really well organised in the way it has been written, and is a great read. It was easy to read and listed many reference points. Ann Wellman has organised it by dedicating a chapter to each of the above writers in turn. Firstly from a biographical standpoint, then goes onto discuss the theme and synopsis of the book or play. Ann then continues to constructively discuss the film, theatre / tv adaptations as well as the later lives of these writers.
A final word on Angry Young Women: six writers of the sixties by Ann Wellman
For anyone who has an interest in the literacy genre of Kitchen Sink Realism or Kitchen Sink Realism  films / Kitchen Sink Realism dramas, this is a must read. Not only is it a testament to the resilience of the females characters created within these books. Especially Jo, Jane, Jo, Rube, Sylvie, Joy, Rosamund and Georgy. These all very strong women characters who step out of the boundaries of how society viewed gender stereotypes at that time.
Additionally Angry Young Women: six writers of the sixties by Ann Wellman is a meritorious testament to those women authors, Shelagh, Margaret, Lynne, Penelope, Nell and Margaret. Who collectively contributed to a very special genre of literature. These "Angry Young Women" each provided an influential direction through their writing . Even if these female authors were not consciously aware of it, at that time. Their work will always be inspirational and should wholeheartedly be commended and celebrated, which Ann Wellman has published in this wonderful read.

© 2023, Jayne Thomas. All rights reserved.
Follow me :