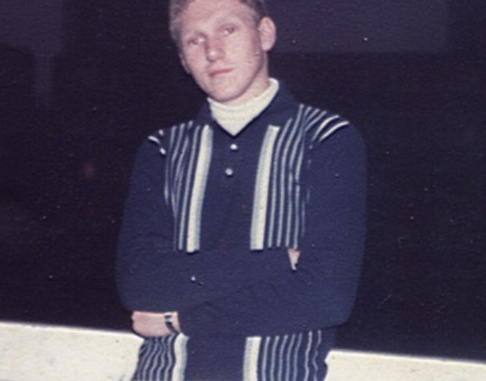 Bell Sheffield – The Memoirs Of A 1980's Sheffield Mod
It's always refreshing and informative to hear of other friend's memories from the 80's Mod days.  Not to mention a lovely walk down memory lane for the visitors to the site. Additionally also hearing their own personal stories and happy memories from the old Mods of the 1980s, evokes a sense of warm nostalgia. To coincide with my Mod memories and guest interviews section for the site,  I recently caught up with my friend Bell Sheffield. Bell an active and respected participant on the Mod Scene spanning over thirty five years, shares some of his memories. Here is Bell's transcript. 🙂
What attracted you to the Mod Scene?
Bell :
I wasn't initially drawn to the Mod scene as I spent my time on the Soul scene. I was later to realise, the guys that were dressing sharp and had an appreciation for the same tunes as myself, were Mods. Therefore this is when I was to begin  dressing similar myself. Before I knew it, I was considered a Mod. Even got myself an old scooter to trot around on.
I do remember you writing & selling your own Modzine Bell, back in the 80s. One of which I purchased back in 85 /86 from Pulse in Sheffield. Tell me a little about the Beyond All Limits Modzine pls & how you came to write it.
Bell :
I picked up a fanzine from Pulse in Sheffield at the time. I thought it was rubbish and slated it to my girlfriend at the time, saying that I could do better. She said "Why don't you then"? I got myself an old type writer and had a go. Started off with the name "First Impressions", but soon realised there was another fanzine of the same name. I tried to think of something that would tie-in with the scooter club that I was in, which was called the City Limits. So, Beyond all Limits was born. I was sponsored by several businesses of interest to Mods, such as Pulse and Barney Goodman (tailor). It got to number 8 in the national top 10 conducted by The Merc, who also sold it.
How would you describe your atypical "Mod" dress back in the 1980s & of those items of clothing, were there any that were your favourites?
Bell :
Ooohh. That's a hard one. Early 80s, I was wearing mainly second hand clothes. We used to go to a shop in Sheffield on Saturday mornings run by a little old lady and look through all the suits and shirts she had. Then we'd take the suits and get them altered. It was rare to find a good one that fitted well. About '84 I'd had enough. The supply of decent suits was drying up and everyone was looking too conservative for my liking, so I took the initiative to do it properly and get suits made from scratch. Barney Goodman was the obvious choice.
I was like a kid in a candy store. I got quite carried away with all the different stuff you could have made, so experimented a bit with colour, shape and texture. My favourite jacket was a bright red blazer. Loved that jacket, right up to the point where I was stood leaning against some railings at a Gorleston rally, listening to  the James Taylor Quartet playing.  At the time, I was later to realise that the railings had been oiled leaving a huge mark on my jacket.
I liked the extremes. The striped trousers or checks. The amazingly long collars on shirts. I liked that we had developed far beyond the "uniform".
To read the rest of this article you need to log in.
If you do not have an account with us you can register by clicking on the link below.
Registration on Soul and Mod is free and only takes a minute….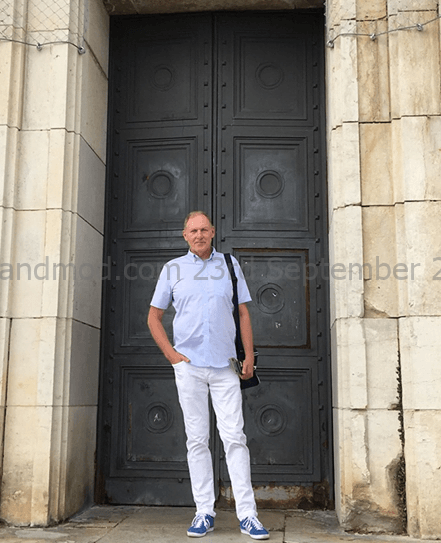 © 2019 – 2021, Jayne Thomas. All rights reserved.
Follow me :