Clelia Lucchitta – Italian Mod Girl Interview Part 2 – 1990s & Beyond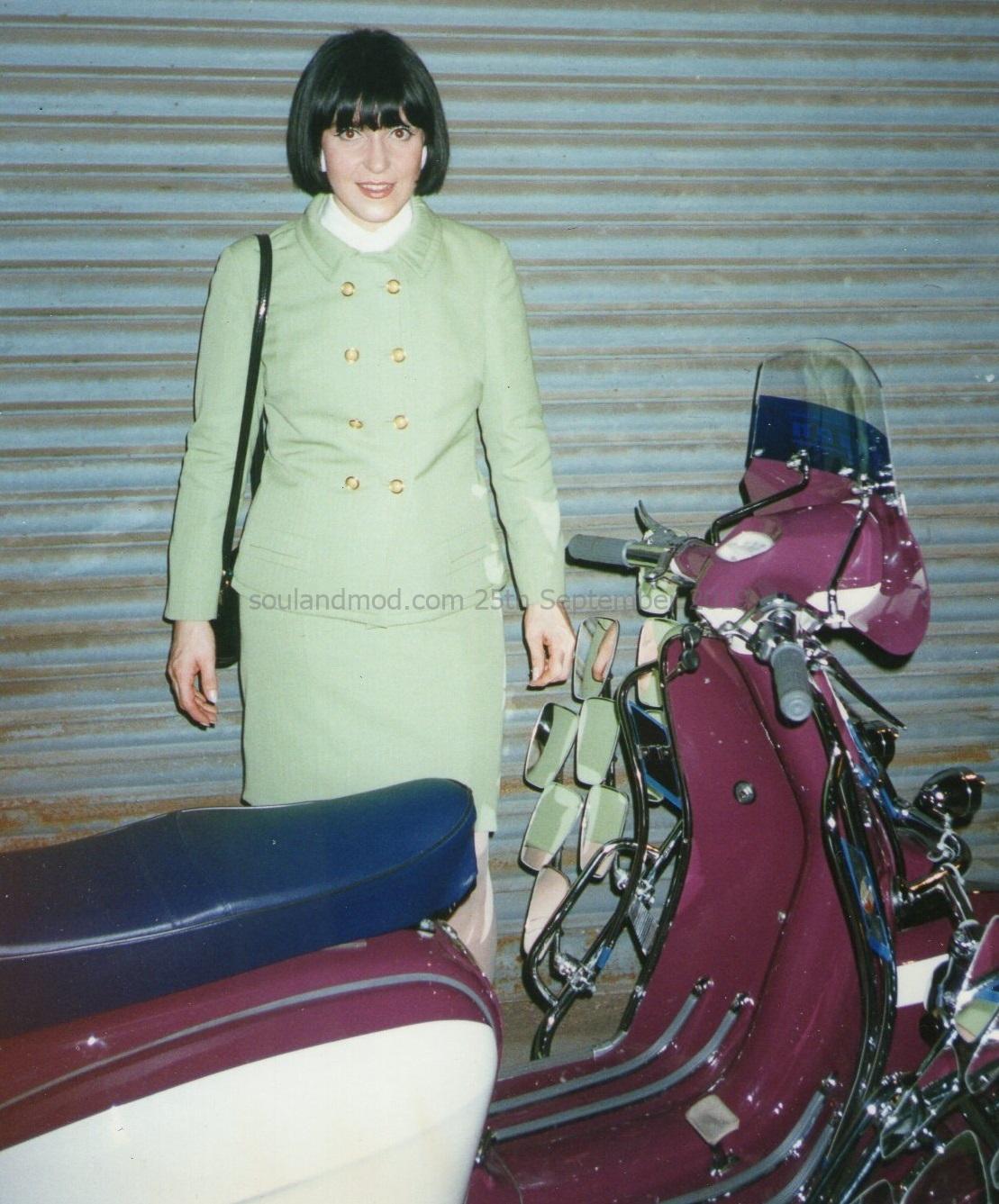 Milan Mod Girl Clelia Lucchitta, back in the Spring of 2019, previously discussed her memories of being part of the Italian Mod scene.  As part of several articles for the site Clelia,  contributes to further interviews discussing her Mod memories. Here is her transcript  from the 1990s to the 2000s.
The Covo Allnighter Bologna
I would like to concentrate firstly on Bologna, located in the middle of Italy. The beginning of the 1990s were good years for the Mod scene in Italy which grew up step by step all around Italy. Due to the Modzines informing us of current Mod meetings and gigs, this gave many of the Italian Mods the opportunity to meet in Mod places or squares. In the 1980s until 2000 one of the main Mod clubs was Covo at Casalone. It was an all-nighter and an event in Bologna.
One of the most prominent events, maybe the only one, as it was easily accessible from northern and southern Italy, as Bologna is in the middle of Italy and not too far from the most of the major cities. It was the first place that had two rooms, one room playing Ska music and Mod Revival. The other room playing 60s Soul and Northern Soul. This enabled us to enjoy great all-nighters, ending in the early hours in a bar before we would return back home, looking forward to the next event.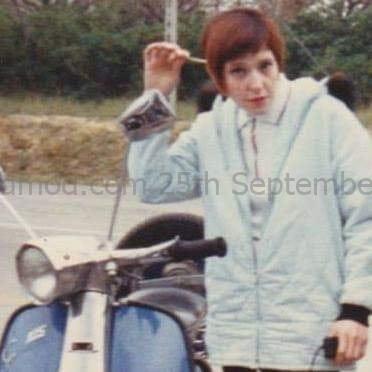 Mellow Yellow, Bologna
Another event was "Mellow Yellow" where many Italian bands would play. These were to include Statuto, Strike, Investigators (another amazing band from my city of Milan), Bang, Wasted Time, Beat, Acid Jazz and Herbie Goins. There was also the Soul Shaker night where I recently met DJ Eddie Piller again. Scooter rallies at that time were increasing all around my region and the whole of Italy. The Italian Mod scene at this time was great, until divergencies began and were to effect many Mods not only in Milan.
By the end of the later 1990s and 2000, it wasn't really a good period for Italian Mods for many reasons. Two of the factors that effected this divergence were music and style. Although this was taking place, no one could change my mind about what Mod was for me.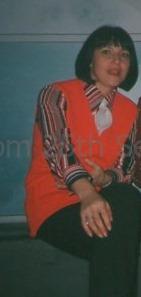 The Influence Of Brit Pop In Relation To Mod
As a consequence of the first Mod Rallies in Toscany and Rimini, the scene became more popular across Italy, from Genoa to Riviera Pordenone to Trento in Northern Italy.
Throughout the 80s, organisers were organising Mod events throughout different seasons. Turin was different as many Mod events occured in the Winter. I have fond recollections of a DJ set from Tony Class and in that Spring many Italian, as well as Mod bands from other countries played. A radio programme, Radio Londra also arose, attracting Mod listeners.
I continued with my Mod life the way I wished, without worrying about others who wished to stop living a Mod life. I tried to be honest with my consistency always and never let anyone make my choices for me!! At this point the era of Brit Pop was to emerge and took on a new breath. Many kids were interested in Brit Pop and were to become influenced by the Mod style. Looking back, it had got another moment's glory, so the new generation sought out the influence by Mods too.
The Italian & Milan Mod Scene 2000 – 2011
At that time I loved attending three clubs. These were The Living Colour, The Ragoo and Get Carter nights where I always danced. It was at these events that also met many Mods. The DJ set was played by Mod DJ Enrico Lazzari from my city of Milan. From 2000 until roughly 2011, there was an amazing place in Toscany at the Isola D'elba, a whole island for a long weekend. It consisted of many scooters, scooter clubs and rallies. The bands and acts that played there were to include DC Fontana and Martha Reeves.
I also attended Colle Valdelsa at the Sonar club for all-nighters and evening events. There were gigs from Secret Affair, From The Jam, The James Taylor Quartet and The Pretty Things. This particular period was full of gigs from all over the world, full of the weekly clubs and young bands. From my city of Milan, one of the earliest Mod bands was Pretty Face. The group continues to gig around Italy. One of the very largest events where they played was the Festival Beat many years ago. Others Milan Mod bands popular at that time were Smodati, Sound Target and The Investigator.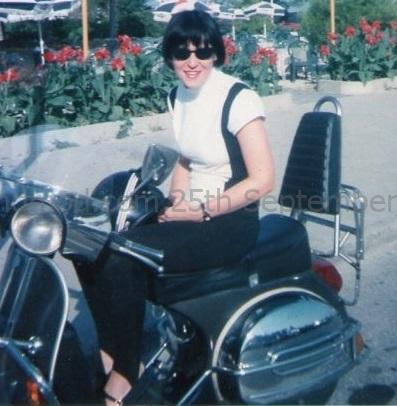 Milan Mod Artists
Milan has given us many artists, one of these is an amazing artist, composer and Hammond player, Mike Painter. He has been a Mod since I was a teenager and has always played in many bands. His band's name is Mike Painter & Viola Road. I have to say that the female singer has a great voice and they are superb. Additionally another band that never changed their group of musicians from the 80s is the band The Mads. I thank them because each time they play, they dedicate a song to me. Oh well, better to say to the Queen hahaha. (Clelia is fondly known on the Italian Mod scene as The Queen).
Many thanks to Clelia Lucchitta for her time and transcript of her Mod memories for this article. As always it is a great pleasure speaking with Clelia. In the next article Clelia will discuss her Mod memories from the years 2011 to the present day.
© 2020 – 2021, Jayne Thomas. All rights reserved.
Follow me :