Tony Schokman, 80s London Mod – Northern Soul, Latin Jazz, Rocksteady & 60's R&B DJ
For anyone who attended the 80s CCI Mod Rallies and especially who I refer to the London contingent of the 80s Mods, Tony Schokman I will always remember from my 80s Mod days. Tony's aplomb, dedication & over zealous attitude for spinning his vinyl & introducing us to some of the music that encompasses under the "Mod" umbrella and is some of the very best. That which spans four decades & is still continuing. Here he shares some of his musical journey with us in his transcript.
1. When and how did you get into listening to Soul, R&B & Ska?
Like a lot of my generation in 1980 it began with side 4 of Quadrophenia, then 20 Mod Classics and then Club Ska 67 albums.
2. What were some of your earliest and are your most memorable Soul, R&B & Ska purchases?
They were from a record shop in Streatham or Battersea where I went to school or WHSmiths …. These were
Cool Jerk – The Capitols (Old Gold ?)
28 Sept 2020
The Vintage Soul Machine

El Pussy Cat – Ronald Alphonso (Island)
28 Sept 2020
Jahbuzzz

Psychotic Reaction – Count 5
4 Jul 2012
Buschbursche

Jackie Wilson – (Your Love Keeps Lifting Me) Higher & Higher(RCA)
7 Jun 2018
Jackie Wilson – Topic

3. When and how did you get into DJing?
It was is in the Bridgehouse pub in Borough 1983/84 as a guest spot at Mark Gillen & Mark Peskett's Club. I had the early spot ? probably followed by Dave Edwards…. Nothing has changed, still his warm up man ?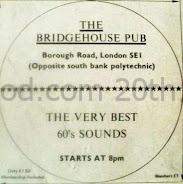 4. At which Mod related event did you play your first DJ set & when?
I started at the Bridgehouse which was a Mod Club & then guest spots all over the shop. But a regular gig was George V in Brixton Hill.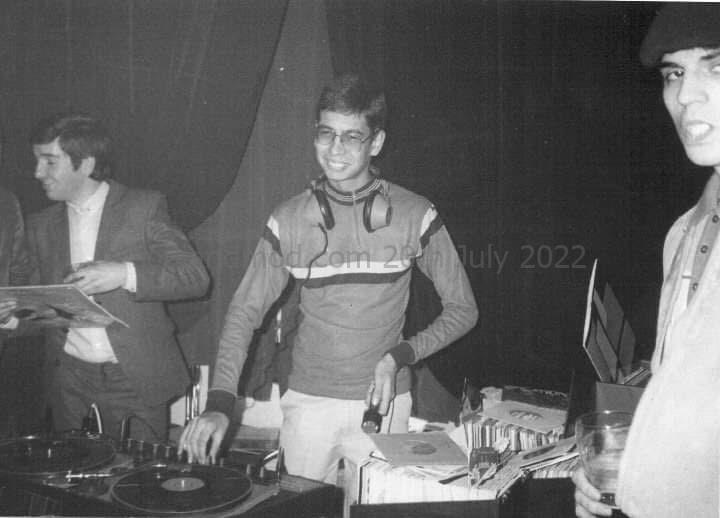 5. From all the Mod events where you played your sets, are any more memorable than others and if so which one(s) and why?
I love playing records so all events have something that makes them memorable.
The Mod rallies in the 80's were awesome & watching that video on you tube at IOW made in the mid 80's, always makes me smile.
Mod Rally-Isle Of Wight-Late 1980s-Unshown Documentary
29 Aug 2016
Crunchomatic

I loved Lowestoft and Blackpool. We did quite few of our own do's, An all-nighter on a pier in Herne Bay and a regular club in Central London under our 'New Religion banner ' at the Horse & Groom.
In the last 10 years Kitchener Road was great club, run by Mick G and I love the Crawdaddy, Soul Train at Carshalton andthe Point Blanc boys know how to have a party.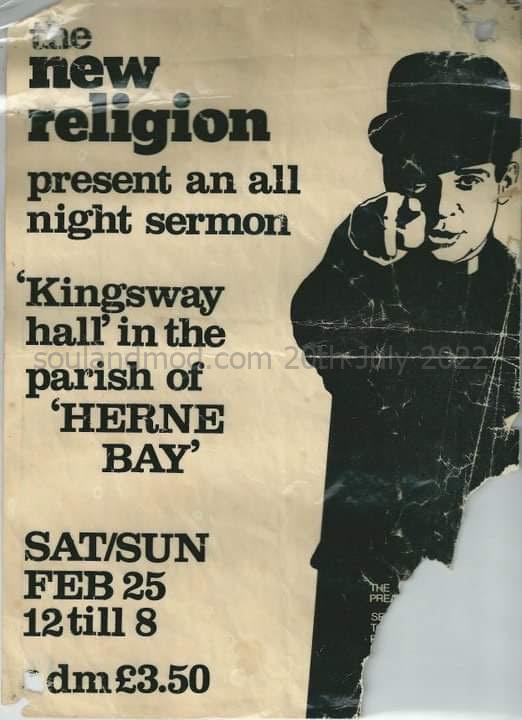 Kitchener Road on Tour Thurs Mar 26th
4 Mar 2015
tonyschokman

6. What were some of your favourite records that you used to play whilst DJing in the 80s at the Mod rallies & related events?
My 80's Top 5 Mod Club/Rally Tunes were :
Mellow Fellow – Etta James (ARGO)
26 Apr 2018
Etta James

Get Out – Harold Melvin & the Blue Notes (Landa)
6 Dec 2010
Pete Griffin

Your Love Makes Me Lonely – The Chandlers (Col Sol)
29 Nov 2014
The Chandlers – Topic

Elijah Rocking With Soul – Hank Jacobs (Call Me Records)
23 Jul 2012
Lee Miller

Walking Up A One Way Street – Willie T (Atlantic)
28 Dec 2009
NaturalSoulBrother1

7. I know you have a continuing passion for your music Tony which without doubt radiates in your djing & uploads to Mixcloud. What do you personally think keeps your passion for the music ignited, so to speak, now nearly 40 yrs on?
The music we love ❤️ Soul/jazz/ RnB/ Rocksteady. It lifts my soul , I never get bored of it. There is always a tune I don't know & I love it when I hear it for the first time. Every record I own has a personal memory and I when I play it. I'm back there at the moment I bought it. No drug can beat that feeling.
8. Could you please list some of your 5 favourite Soul / early R&B / Ska track listens in the past year?
My favourite 5 buys this year have been;
The Dells Make Sure (You Have Someone Who Loves You) (Cadet)
3 Sept 2009
SOULBISCUITS

Little Flint – Pain (Beast Records)
27 Apr 2010
cadlagh1 Bill Kealy

Candy & The Kisses – Are You Trying To Get Rid Of Me Baby?(Scepter Records)
25 Apr 2022
Northern Soul Songs Documentaries and music

Joe Tex & U. Black – Rub-a-Dub Evening (Belmont Records)
Jul 21, 2021
Joe Tex & The Vibrators – Topic

Kenny Hamber – Show Me Your Monkey (De Jac Records)
Jul 2021
tricky59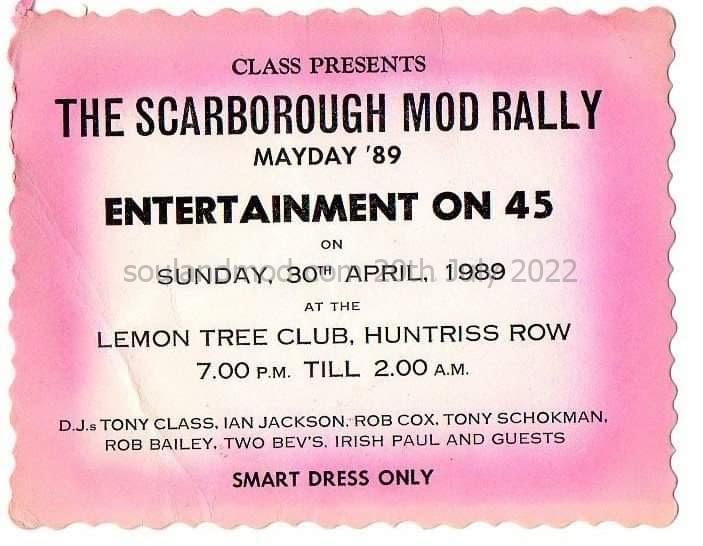 Tony Schokman On Mixcloud
For those of you who would like to follow and listen to Tony's uploads on Mixcloud, here they are.
Highly recommended and be ready to get your feet tapping at the very least … ?
A brilliant selection of Rare and Club Soul, Northern Soul, Latin Jazz, Rocksteady and 60's RnB


















I would like to thank Tony Schokman for his joint collaboration of this article. It's been a pleasure to put together. Tony's music choices bring me personally so many smiles, as I am sure does for so many others too. His love for the Mod scene as well as his passion for the music is not only contagious, but equally admirable. And long may that continue.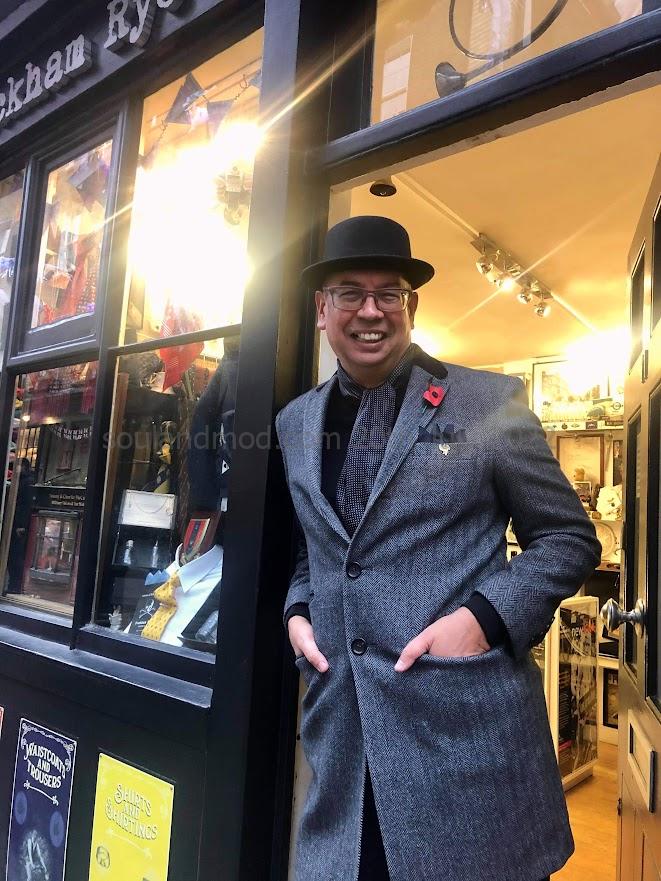 https://twitter.com/i/events/1433117297812676610?s=20
© 2022 – 2023, Jayne Thomas. All rights reserved.
Follow me :