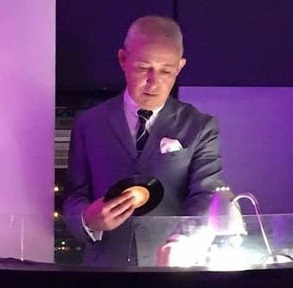 Andrea Mattioni – The Rimini Mod Scene Part 7 –   Mod Style, Scooters & Mod Rallies
Following on from my series of chats with Italo Adriani, Francesco Lisi Scardavi and Andrea Mattioni regarding their participation within the 1980s Rimini Mod Scene in North East Italy, here is Andrea's concluding article.
A pleasant and insightful account, Andrea discusses the varying Vespa and Lambretta scooters he has and continues to own throughout the past four decades. Also his preferred choice of impeccable Mod style.
How would you describe your atypical dress during this & are there any clothes that you wore that you particularly liked?
Andrea:
In 37 years of being a Mod I think that I have explored most of the styles (except for the psychedelic, which never really appealed to me). I love a good Mohair suit, just as much as a pair of Levis with a nice shirt and a Baracuta. I was lucky when I was young, because my grandmother was a men's tailor. Therefore I just had to buy material from the market and I could get clothes made for nothing.
Could you please tell me about the first scooter you owned & any further ones you owned in throughout your participation in the Rimini Mod scene?
Andrea:
My first scooter was a Lambretta LI series 3 which I bought in 1982 and still own to this day. Other scooters that I owned are a Lambretta SX150, GS 160, Vespa GTR 125, Vespa Sprint Veloce and a PE 200. The Rimini Mod scene had 2 scooter clubs. These were the Batman Friends Scooter Club from 1984 to 1987 and the Smart Drivers Scooter Club, from 1988 to 2014. Both clubs were fundamental for the Rimini and Italian Mod scene.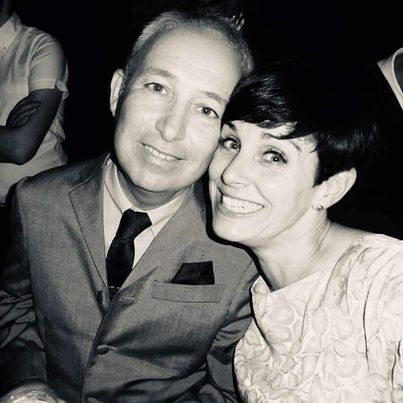 Mod music covers a large umbrella. What were some of your top five listens during your participation in the Rimini Mod scene?
Andrea:
I struggled enough to put together 10 songs in the previous question. Without putting together another one I'd say that my favourite has always been black music. Anything from Soul, to RnB, Jazz, Latin and a bit of Ska.
Are there any particular events or rallies that remain prominent in your memory?
Andrea:
I've been to Mod rallies all over Europe for over 30 years. Most of them have left indelible memories, some good some not so good, but they were all worth it. The main thing for me is to keep making memories and still participate to Mod events whenever I can.
Andrea Mattioni's participation to the Mod scene for now over 35 years, not only in Italy, however in the UK and throughout Europe is an admirable testament to his dedication. This includes his involvement of collaboratively organising and djing at the longest consecutively running  Mod rally in the world, The Italian Job in Rimini. Which ran for 30 years.
Italian Job Mod Rally Rimini 2014 The Finale
As well as the highly popular event and Mod weekender Dreamsville
Dreamsville 2018
Andrea Mattioni Mixcloud.
Additionally Andrea is an exemplary and highly respected Dj known for packing the dancefloor with those happy feet at Mod events. He also uploads some of his shows to his Mixcloud account which are a wonderful mood enhancer. A mixture of R&B, Jazz & Soul uploads. The ones I have listened to so far have certainly lifted my spirits and put a smile on my face during Lockdown. As I am sure I speak for those who have listened too.
Andreas Mixcloud account can be found here and here are his uploads.
Peggy Jane
Andrea's wife, Maggie, a very talented artist as well as Fashion Designer has created the character Peggy Jane. Inspired by the Mod and the Northern Soul scene. Maggie Mattioni designs a variety of unique gift cards, prints & accessories. The Peggy Jane collection can be found at Peggy Jane website and at the Peggy Jane Facebook page.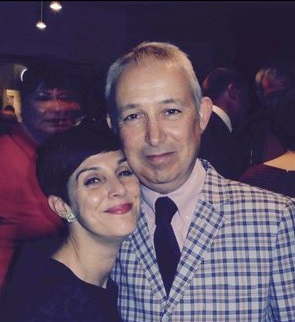 It has been a pleasure catching up with Andrea, chatting about his ongoing Mod memories and lifestyle spanning four decades. A big thank you to Andrea for taking his time to provide us with an informative and enjoyable read from his contribution to the Italian Mod section on Soul  & Mod.
Follow me :