Mod Books, Mod Reading & Mod Subculture Literature,
As those who know me well, know I am an avid reader and collector of Kitchen Sink Realism. Furthermore one which is, in my opinion, a basic staple for any book shelf related to Mod subculture reading.  However I personally believe that whilst those who have an interest in the Mod Scene, it is of equal importance to read the current Mod books available. As a welcome addition to the section of books on this site, here are some of those Mod books. In the upcoming weeks, I will be including a couple of articles on the latest Mod literature available. Here are five of those current books which are essential Mod reading material.  Additionally a must for any Mod book shelf.
Mod Art – Paul "Smiler" Anderson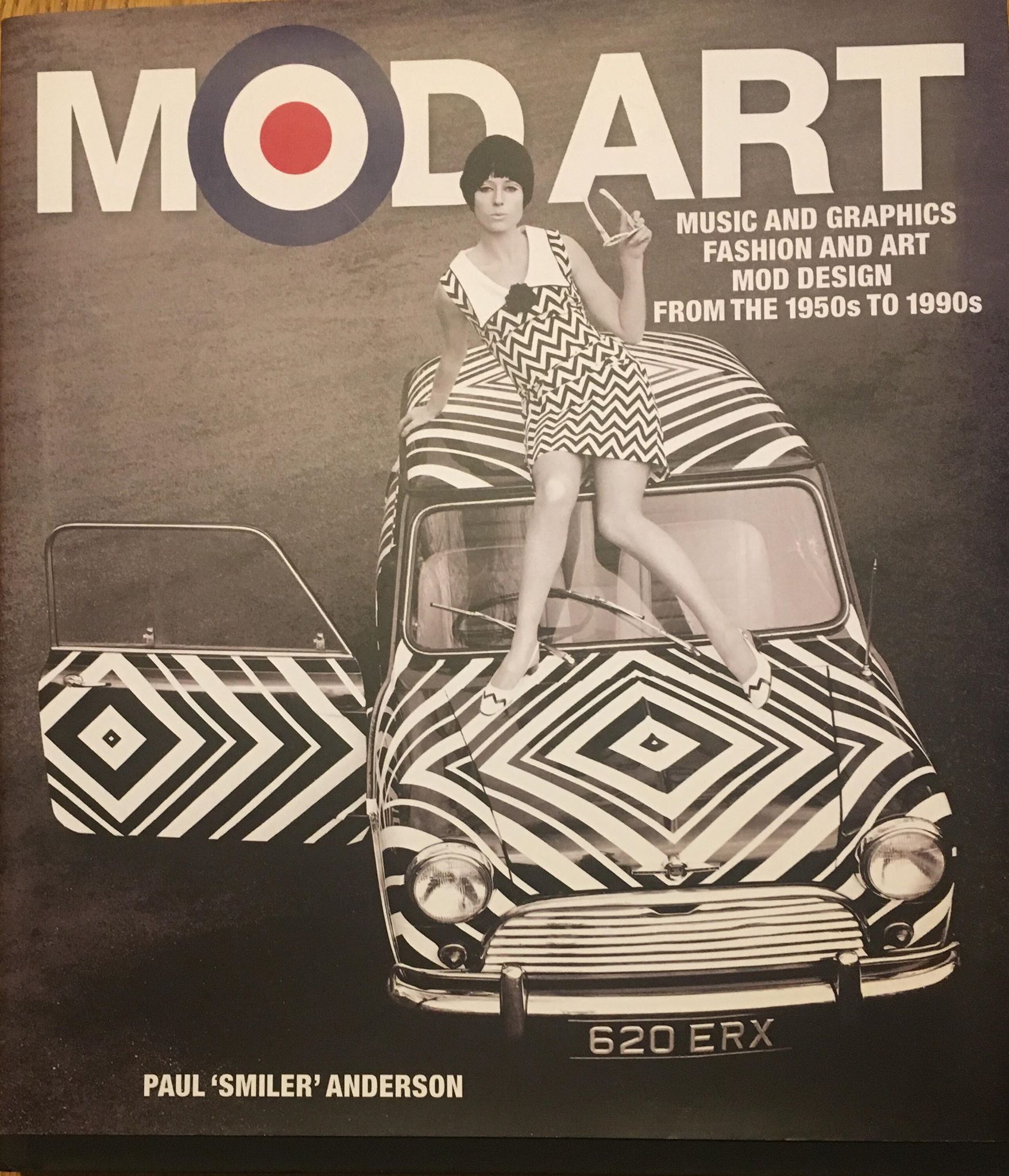 Examining and illustrating the art scene surrounding the birth of modernism and its simultaneous rise among the burgeoning working class Mod scene of the Sixties. Paul Anderson's Mod Art is the definitive work on the visual culture of Mod. With interviews from key artists, scene members and a rich understanding of the how the collision of high art and mass culture formed, Mod Art will appeal to fans of history, music, fashion and art. Gorgeously illustrated with a treasure trove of hundreds of colour photographs of famous, rediscovered and rare images from the era, Mod Art will be read and re-read for years to come.
The book takes you on a journey from the emergence of Pop Art and the new Modernists of the 50's up to the present. Taking in along the way posters, magazines, The Mod Revival, Acid Jazz and Britpop, to the new artists influenced by the culture, The book features exclusive interviews with Peter Blake, Paul Weller and a whole host of movers and shakers. Paul Anderson's previous book, Mods: The New Religion, is a best seller in the genre and considered a defining work on the subculture. Mod Art can be purchased at Amazon
 Mods: Two City Connection  – Shaun Knapp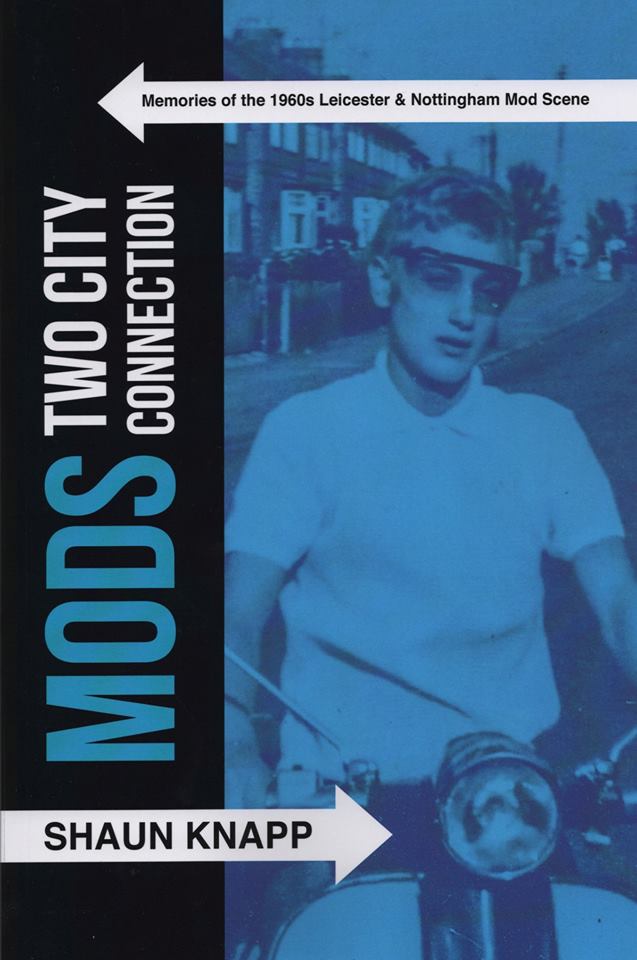 "Knapp's book marks a refreshing change from the growing plethora of Mod commentaries that rarely venture beyond the streets of Soho…" Shindig Magazine
Mods: Two City Connection tells the story of the Mods but from the standpoint of young people who weren't from the established 'trend setting' areas of London, Manchester or Liverpool – they were from the East Midlands cities of Leicester and Nottingham. The book utilises first-hand eyewitness accounts and images, capturing memories that have never been told before. It exploring the themes of fashion, music, individuality, transport, drug use, gender and race, anti-social behaviour and legacy. Price: £14.99. Mods: Two City Connection can be purchased at Amazon. The ideal Christmas present! For a signed, personalised copy, contact the at modstwocityconnection@gmail.com.
Mojo Talkin' – Under The Influence of Mod – Tony Beesley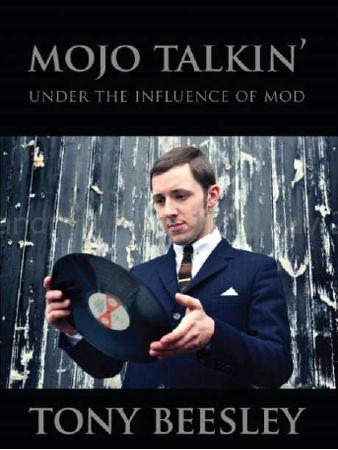 Enjoyed by Paul Weller and readers worldwide and positively reviewed in Shindig, Vive Le Rock, Scootering, Heavy Soul and more. Mojo Talkin' is a 514 page heavy hardback document of Mods and their influences. This includes Early Mods, skinhead influences, Mod on Film and T, DJs, fanzines. As well as Mod Art, politics, Soul influences, Mod revival, 80s Mods.
Additionally there are extensive chapters on the female Mod and their styles, fashions and influences. Mojo Talkin' has a core theme that documents Mod's influence across a myriad of mediums. Stylish, precise, intensely researched and as fast-paced, diverse and visual as the subject matter itself. 'Mojo Talkin' is the authentic voice of Mod evolving across the decades.
Sawdust Caesars: Original Mod Voices – Tony Beesley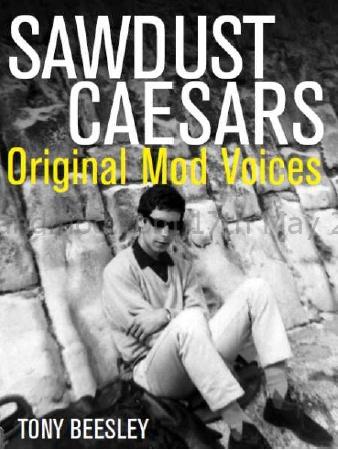 A 450 page hardback that chronicles the early Mod period and beyond. It takes in many aspects of Mod history across the decades. It is critically acclaimed by the Blues Mag, Shindig, My Kind of Town, Scootering, Classic Scooterist, Heavy Soul, Street Sounds and more. Sawdust Caesars is the ideal volume to complement Mojo Talkin' – Under the Influence of Mod.
Synopsis:
A straight-talking razor-sharp style of Mods on their own terms. Sawdust Caesars : Original Mod Voices is a fresh and vital piece to the ever-evolving Mod jigsaw. Featuring name Faces and devotees from Mod's inception to the present day, the music, culture and changing fashions are complement the scores of exclusive photos from the original Mod era and beyond.
Both Mod volumes available at  Tony Beesley's website.
Amazon UK
eBay
Waterstones
Foyles Books
Welsh Mod: Our Story – Claire Mahoney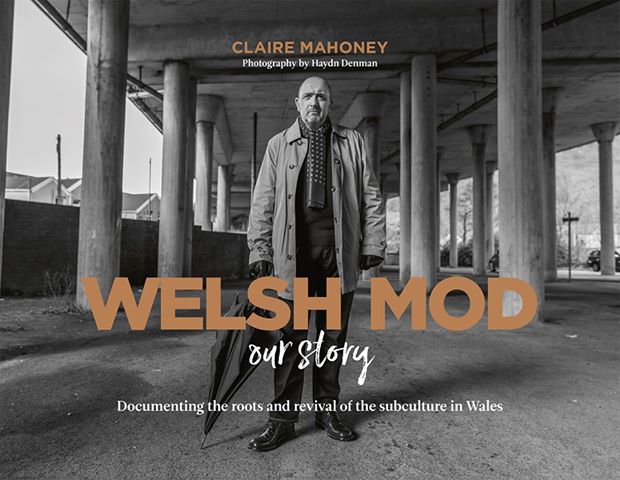 A collection of first-person stories of Mod in Wales from the 60s to the present day.  It sits alongside stunning photography from Welsh photographer Haydn Denman. The book features interviews with the likes of fashion designer Jeff Banks and musician Andy Fairweather Low. Additionally interviews with  Bryn Gregory from 80s revival band Beggar as well as Jonny Owen the film director and writer among others who have played a role in the Mod scene in Wales. It's available direct from  Welsh Mod and also on Amazon and all good bookshops. Priced at £25.00
In Mod Books, Mod Reading & Mod Subculture Literature part 2, which I will add in the next few weeks, there will contributions from further authors. All whose books will complement any existing ones that the reader may own.
With thanks to Mod authors : Paul "Smiler" Anderson, Shaun Knapp, Tony Beesley and Claire Mahoney for their contributions to this article.
© 2019 – 2021, Jayne Thomas. All rights reserved.
Follow me :