Nottingham Mod, Mark Crew Discusses His 1980s Mod Tapes & Early Music Memories Part 2
Following on from my recent catch up with Mark Crew here is part 2 of that recent conversation regarding Mark's old 1980s Mod Rally cassette tapes. Mark chats about some of those particular songs which remind him of his old Mod 80s days from his tapes. Additionally which ones are reminiscent of particular events and Mod rallies over 30 years ago.
4. What tracks from your old Mod tapes 1-8 remind you of other events?
From attending the Mansfield Athenias SC dos, we then began attending more Mod events out of the area. These included the CCI Mod rallies, National Mod meetings and clubs such as The Pelican R&B Club in Loughborough.
Here are some of the tracks from those tapes that remind Mark of the CCI Mod Rallies.
1. The Mar-Keys – Last Night – London – 1960
NaturalSoulBrother1 Published on Feb 7, 2010
2. Chuck Jackson – Hand it Over – Wand – 1964
SOULBISCUITS Published on Feb 19, 2009
3. Otis Rush – Homework – Duke – 1962
mazzetta78 Published on Aug 31, 2011
4 Spencer Davis Group – Keep On Running – Fontana – 1965
MAJESTIC JUKEBOX Published on Dec 20, 2016
5. Monguito Santamaria – Hey Sister – Fania Records – 1968
Lee Miller Published on Jul 16, 2012
6. Ray Baretto – Soul Drummers – Fania Records – 1968
Lee Miller Published on Jul 16, 2012
7. Johnny Jones and the King Casuals – Soul Poppin – 1968
Mark recollects that this reminds him of the Lemon Tree Club in Scarborough.
Pete Griffin
Published on Jun 16, 2010
And from other events …
8 Gino – It's Only a Paper Moon – Golden Crest Records – 1963
The CCI National Mod meetings.
John Manship Published on Oct 24, 2014
9. Dean Parrish – Skate (Parts 1 & 2) – Stateside – 1967
Reminders of Martin Derby playing this at The Pelican R&B Club in Loughborough.
Lee Miller Published on May 15, 2010
5. When did you record these tapes and from where (i.e. vinyl, friends etc)?
A friend of ours Phil Spicer had the largest record collection. So we used to tape songs from him. I also began collecting vinyl at 16 years old. The record shops I would visit were Robs Records, Selectadisc and Revolver in Nottingham. Then as we attended more events and rallies there was an introduction of new songs which led to me collecting more. My music listening and preference became club Soul.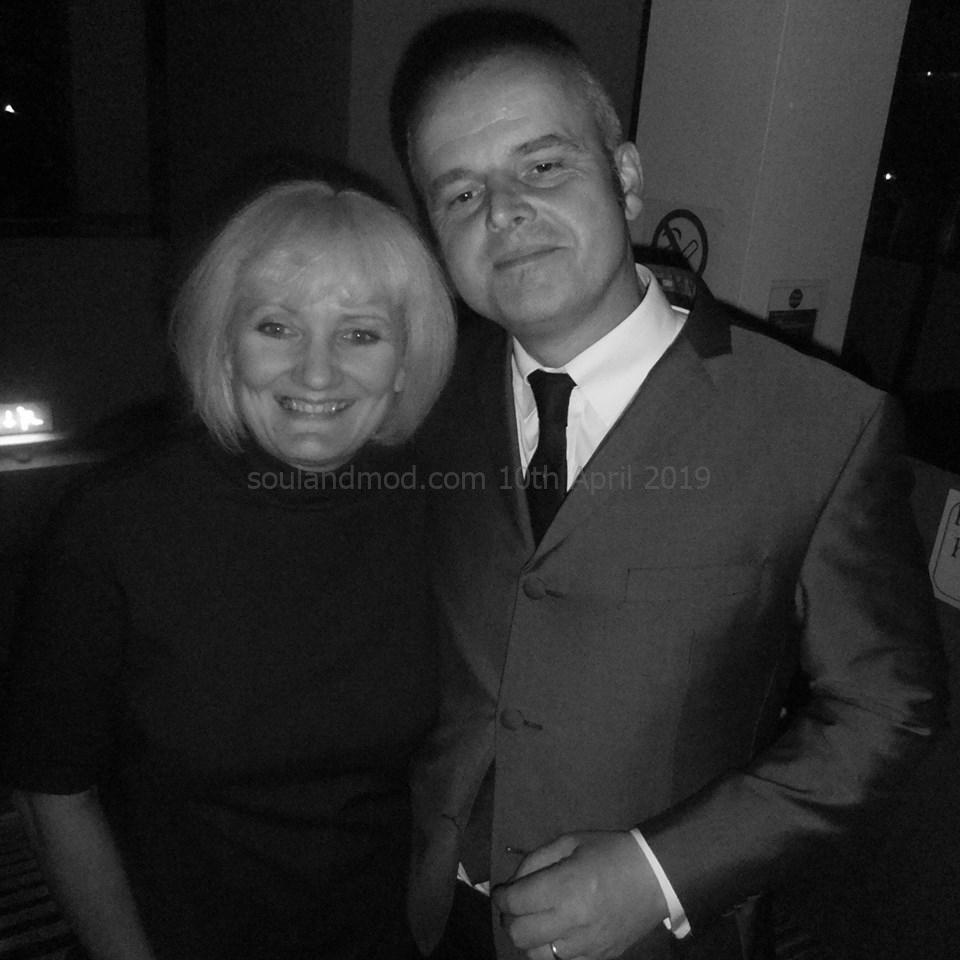 The Britalian Job Nottingham
From his passion for collecting vinyl, love of club Soul and Mod subculture, Mark along with a collective of friends began The Britalian Job. The Britalian Job is a Mod Club whose venue is at The Nottingham Britannia Rowing Club at Trentside in West Bridgford. It began in August 1999, initially beginning as a regular event and has run on and off in those 20 years. In 2013 due to increased demand the club now runs regularly. Throughout this time the collective of friends that have been involved in running it include Mark Shaw, Phil Wilson, Phil Spicer and Simon Wainright, along with Mark. Currently at the time of publishing, Mark along with fellow DJ and friend Mark Shaw put on The Britalian Job events.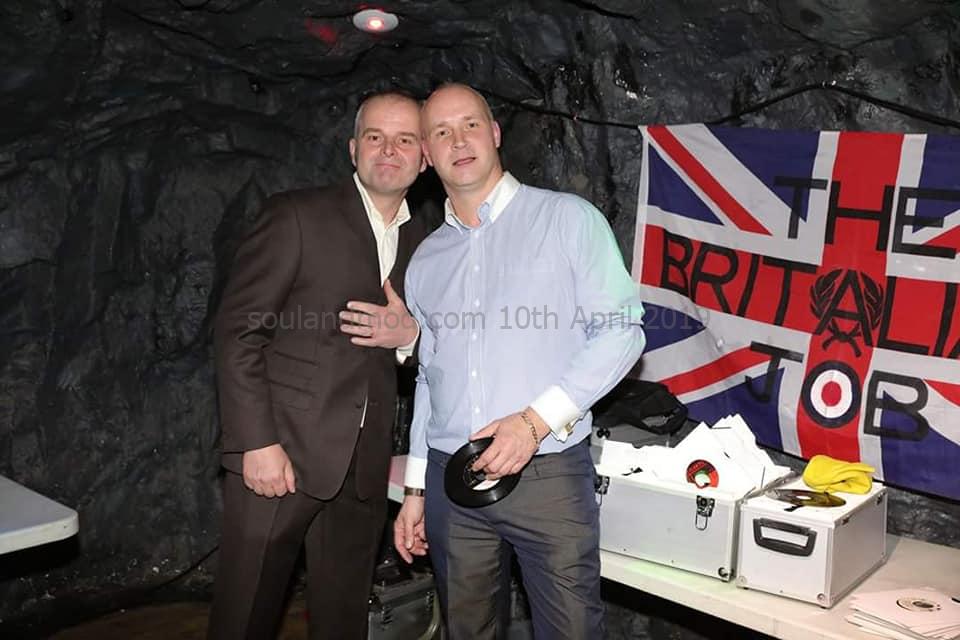 Over the past few years I have attended many of the Britalian Job nights. It has and continues to be one of my favourite Mod clubs. Not only is the atmosphere always really good and always very welcoming, in addition the range of music played is exceptional. Regardless of whatever genre of "Mod" music you like be it 60s Soul, Latin Soul, through to Mod classics, Ska, or Vintage R&B, you are certainly guaranteed to dance.
I'd like to say a big thanks to Mark for the loan of his 80s Mod tapes and also providing his time to chat to me about the music on them. Furthermore I also hope that some of the music discussed has evoked some great memories, especially for the 80s Mods of those happy days 30 years ago.
© 2019 – 2021, Jayne Thomas. All rights reserved.
Follow me :