Soul DJ Dave Rimmer Talks About DJing, The Rugby Allnighter, His Rare Soul Music Books & Some of His Top Favourite Soul Tracks
For everyone who knows me, it's a noted fact that I have an unshakeable love of Soul music, that spans over 35 years. We are very blessed to have a collection of Soul DJs who have an admirable and dedicated passion to the collecting and playing of this wonderful genre of music.  It is with them that we are able to expand our knowledge of  Soul music. Equally to feed  our eager and thirsty listening ears with their introductions,  as well as get lost in our own 3 minutes on the dancefloor. Soul DJ Dave Rimmer is one of those  DJs. His many years dedicated to the Soul scene is not only commendable, but his knowledge of Soul music is incredibly expansive to say the least. I caught up with Dave recently to have a chat about his memories, his Soul DJing, The Rugby Allnighter as well his writing and some of his recent favourite Soul tracks.  Here is Dave's transcript :
When did you first discover Soul music?
Dave: I would guess sometime around 1969 or 1970, although at first you don't recognise it as Soul music, but you gradually realise there's a certain style to the records you like out of the whole spectrum of pop records.
What were some of your earliest and are your most memorable Soul music listens?
Dave: Earliest would be youth club and school discos. We thought we were the coolest kids around, especially if you could dance! Then it would be the function room at the local pub, then a proper club, then an allnighter. I know the film 'Northern Soul' has had it's critics, but that sort of progression from a youth Club disco to an allnighter rang particularly true to me over those years. The music would have been the usual Motown, Stax and Atlantic with some of the (Twisted) Wheel and (The Golden) Torch sounds thrown in.
In those early days, what were some of clubs you attended & some of your most memorable ones?
Dave: It would have been pub function rooms all over the North West, but mostly around Warrington. The Carlton Club, and of course, Wigan Casino. I suppose everyone remembers their first time at a venue, especially as we were still well under the legal age to get in !
When and how did you get into Djing?
Dave: I suppose the first DJ spots I did were around 1975 at school discos. I found I really enjoyed doing it, but it was to be another twenty odd years before I started to do any DJ spots on a regular basis.
When & where was your first Djing slot?
Dave: I had a break from the scene for a ten year period and didn't return until around 1989. However I have no idea where my first DJ spot was. I know my first allnighter spot was at the Wilton Ballroom in about 1995
When & why did the idea take place to begin publishing your magazine "A Soulful Kinda Music"?
Dave: The magazine started in February, 1989, and ran quarterly for over 20 years. I started it simply because I had lost any real interest in 'Blues & Soul" by then, and felt there was a real need for a magazine which fell between 'Shades Of Soul', which was a superb magazine run by Derek Pearson, and the more commercial end.
What have been some of your most memorable events whilst Djing?
Dave: Lots really. My first DJ spot in Europe in 1998 at Nuremburg, my first DJ spot at the 100 Club, being made a resident DJ at the Cleethorpes Weekender. My first DJ spot in New York in 2016, and my first spot in Australia in 2018. Residencies at Rugby, Corfu, and the South Of France also come to mind.
What are some of the most memorable Soul artists you have worked with?
Edwin Starr has to be the most memorable, we became friends and eventually visited each other's houses. Lots of other people though. Mostly in the 'off stage' time we spent together.
Tell us a little about The Rugby Allnighter.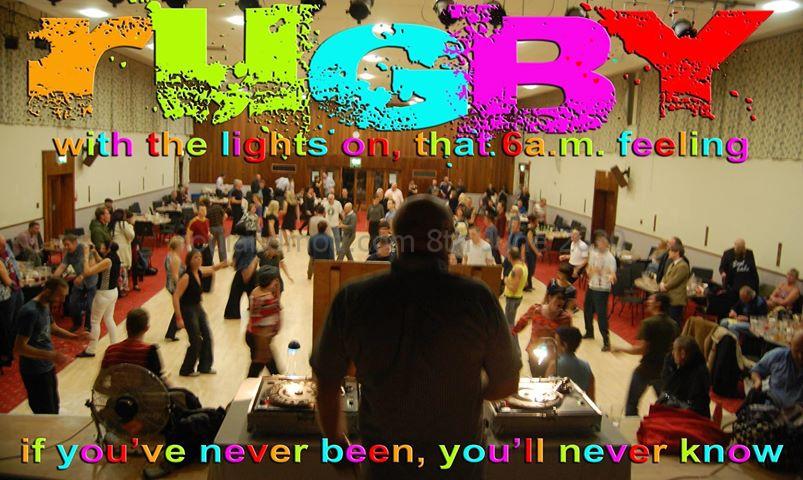 Dave: It's been an absolute honour to be one of the resident DJs at Rugby for the last 17 years. When Sian and Dean started the nights they asked me to be a guest DJ at the very first one. Although they had obviously heard me DJ elsewhere, we didn't actually know each other at that point.
They were only Soul nights to begin with, so Sian opened her house to me, fed me in the morning, and even drove me home a couple of times. I must have done ok because I was asked back as a guest DJ, for the next ten years. It became a standing joke that I was a guest DJ, but on at every event.
The Soul nights became an alldayer for the anniversary, and Sian and Dean's policy of booking the best DJs and letting them play what they wanted right across the board worked. What is now the Freestyle room was originally a Modern room, but there weren't quite enough punters to support it, so the room was changed to what is now one of the best alternative rooms in the country.
By the time a couple of years had passed the all-nighters took over. Ideally situated geographically to pull people in from the South, North, and Midlands the venue itself proved to be perfect for all-nighters. Great dancefloor, two rooms, foyer to chat in and a really busy record bar. Numbers have gone up over the years to the point where each anniversary is a lock out, completely full venue, of some of the nicest people in the world.
And they stay to the end of the nighter. It doesn't happen on this scale anywhere else, but when they turn the lights on at 6 am, there's still a full dancefloor, as you can see from the picture. Again, that's down to Sian and Dean. They have built a family feeling around the events, and it's worked. Then there's the after parties! But that's a story for another day. On a personal note, Sian and Dean have become two of my best friends, and although Sian always gives you jobs to do if you call round, I wouldn't have it any other way.
You have published several books over the the past 18 years dedicated to rare Soul music, The Rare Soul Bible Series as well as the Soulful Kinda Music Guides. What initiated you to write & publish them?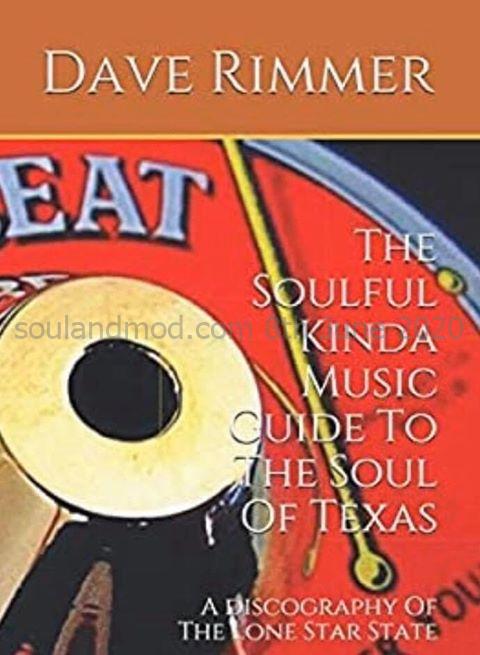 Dave: It grew from the magazine. When I started the magazine the internet just didn't exist, but as it grew, Northern Soul sites started appearing. Mick Fitzpatrick had one of the first sites with The Night Owl, and he kindly built me a six page website, Soulful Kinda Music. It's sort of grown since then and now has over 2000 pages, nearly all discographies. I wrote the first Rare Soul Bible back in 2002, and it was a great success.
Unfortunately the publishers went out of business shortly after so Volume 2 had to wait another 16 years until the self publishing companies made it so easy to do a book. Once I'd published Volume 2 there was a huge increase in demand for Volume 1,so I reprinted an updated version and called it 'Volume 1 – The Reissue' The Discography guides were a natural follow on. I started with Detroit, then New York, Chicago, Philadelphia, Memphis & The Southern States, and the most recent one is Texas. The next one planned will be the West Coast, and then The South Re-visited. All the books are still available from me and you can order them by emailing me on Dave Rimmer
What are some of you forthcoming events where you are Djing?
Dave: Well, that's an interesting one isn't it! Because of Covid19 I have no idea when my next DJ spot will be. I have my residencies at Cleethorpes, Corfu, the South of France, and Rugby, and a confirmed booking for Dublin next year, but it's all a bit up in the air at the moment.
Could you please list you some of your top favourite Soul tracks?
Dave: It's such a hard question isn't it because it changes week to week.
My all time favourite Soul record is
Bobby Bland – Two Steps From The Blues – Duke LP
Aug 20, 2014
Maddy Tube

I own original copies of the following Northern tracks which are always in or around the favourites list:
The Magnetics – I Have A Girl – Ra-Sel
Oct 27, 2014
gaynormartin

Jimmy Andrews – Big City Playboy – Blue
May 9, 2020
patrickoldies

Jay George Freeman – Down And Out – Valiant
Jan 3, 2015
Anthony Reichardt

The Four Tracks – Like My Love For You – Mandingo
Sep 2, 2014
gaynormartin

The Caressors – I Can't Stay Away – Ru-Jac
Feb 19, 2018
gaynormartin

Jackie Beavers – I Need My Baby – Revilot
Jun 28, 2015
catfish

Troy Dodds – Try My Love – El Camino
Nov 15, 2017
EarlySounds45s

The Sound Masters – Lonely Lonely – Julet
Aug 14, 2011
awake502

Cleveland Robinson – Love Is A Trap – Nosnibor
Apr 8, 2015
gaynormartin

Bobby Bland Sweet Lips Of Joy – Duke LP
May 14, 2012
djJoanValdes

The Martells – Where Can My Baby Be – A La Carte
Jun 22, 2012
TheSoxey

The Fantastic Four – Can't Stop Looking For My Baby – Ric-Tic
Dec 21, 2014
gaynormartin

Johnnie Mae Mathews – I Have No Choice – Big Hit
Aug 27, 2008
SoulsurferUK08

Ray Pollard – The Drifter – United Artists.
Dec 13, 2013
John Manship

And two records I'd love to own but don't think I ever will:
The Camaros – We're Not Too Young – Dar-Cha
Oct 27, 2018
SoulGalore ForYou

J D Bryant – I Won't Be Coming Back – Shrine
Jul 26, 2009
northernsoulman1

As a connoisseur of rare Soul vinyl, what is the most you have ever paid for any vinyl & would you pay that price again?
Let's just say four figures, on more than one occasion, and yes, of course I would if the right record came up.
I'd like to take this opportunity to thank Dave Rimmer for his time, as well as sharing a piece of his journey that he has admirably walked within the Soul Scene throughout the decades. And of course not forgetting his continuing passion for introducing so many of us to the expansive array of new as well as old and rare Soul music.
© 2020, Jayne Thomas. All rights reserved.
Follow me :