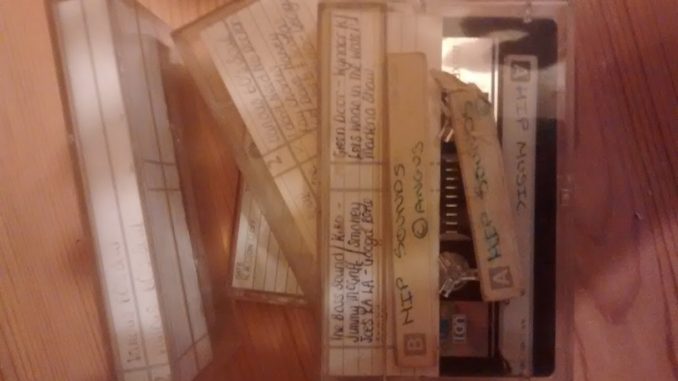 This post is one which I was eager to include within the memories and nostalgia section of this site. Partly because it is one which that I knew I would enjoy writing. However in addition, one which I wanted to share with like minded individuals and friends who have requested that I post the track listings from my 1980s Mod rally cassettes. Here is the story of how I was to reacquaint myself with what I term my "lost tapes".
1980s Mod Rally Cassettes
I am one of those individuals who likes to keep momentoes from throughout my life. Reminders as well as possessions that capture moments and memories that span through nearly my five decades on this planet. A few years ago we made a conscious decision to visit our loft. With good intentions of sorting through a few of our storage boxes. So bearing the above in mind and I'm sure that some can relate to, it was one that was filled with trepidation! However it was a pleasant surprise when I was to stumble across two plastic crates. Furthermore, little was I to know what I would find inside them. These two crates had the contents of some of my memories from my old Mod days in the 1980s. Not only were there an abundance of flyers, tickets, posters, old scrapbooks, letters etc but also in addition, several Mod rally cassettes.
Furthermore, on viewing the contents, they remained unspoilt throughout those twenty odd or so years in storage. From the day they had been neatly packed and placed in my parent's loft before I left home, they had been stored in several lofts of homes throughout the last few decades of my life. Consequently these boxes had also been transported over seventy miles in that time too.
To read the rest of this article you will need to log in. Log In
If you do not have an account with us you can register by clicking on the link below.
Registration on Soul and Mod is free and only takes a minute….Register
© 2017 – 2019, Jayne Thomas. All rights reserved.