Memories Of The 1980s Mod Rallies & Events – DJ Rob Cox
The first Mixcloud uploads that are certainly worthy of discussion are those of Nit3owl64, known as Rob Cox. Rob was one of the DJs whose sets I had the pleasure of listening to as well as dancing to at the CCI Mod rallies and events, in the 1980s.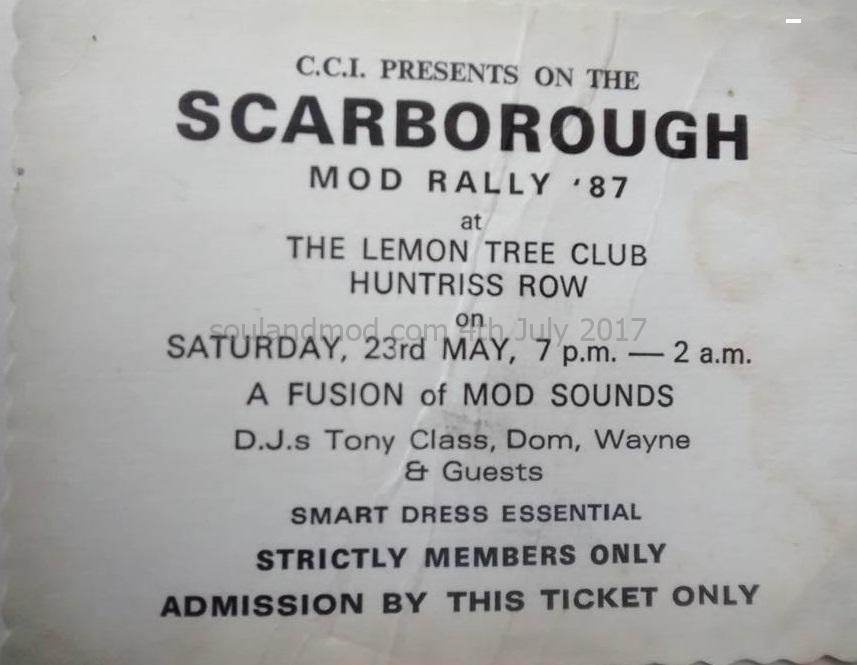 Rob Cox, as well as a handful of other DJs at that time, provided that vital music soundtrack to my early Mod years. My memories from those days certainly would'nt be the same without many of those songs. Therefore, as a way of a delayed thank you to Rob himself for this, as well as that I am eager to share these uploads, this is the reason I have chosen to include this post. This account consists of a variety of uploads, many dedicated to Northern Soul, as well as several others that  I associate with the old days.
The uploads of Rob that I am concentrating on in this post are the latter. These include a wonderful assortment of tracks ranging from 60s Soul, R&B and Mod Jazz through to Ska & Latin, as well as Boogaloo. For me personally, they evokes a real sense of nostalgia when hearing  them. Many of which I associate with places, individual people, as well as recollecting many hours of laughter and happiness. Furthermore, ones which I remember dancing to.
A Small Selection Of My Favourite Tracks From These Uploads
A taster of a few of those artists and tracks included in these seven uploads are ;
Jimmy James & The King Casuals – Soul Poppin'
Bobby Freeman – C'mon And Swim
Darrow Fletcher  – The Pain Gets A Little Deeper
Stevie Wonder – More Than A Dream
Hector Rivera – Chance For Romance
The Spencer Davis Group – I'm A Man
Chuck Jackson – Hand It Over
The Marvelows – Your Little Sister
Dusty Springfield – What's It Gonna Be
Sammy Ambrose – This Diamond Ring
Tommy Hunt – The Work Song
For all of us, of a certain age, who were there at the time and who would like a walk down memory lane, these MixCloud uploads by Rob Cox are just perfect for providing that. In addition, they are also a great mood enhancer.
You will not fail to be transported back in time. And you never know, you just may even want to dance.
More of Rob's Mixcloud uploads can be seen here
Soul Poppin'
Rob's Mixtape
Rob's Mixtape 2
Mixtape 3
Memories
Memories Pt 2
Memories Pt3
Rhythm & Soul
© 2017 – 2021, Jayne Thomas. All rights reserved.
Follow me :