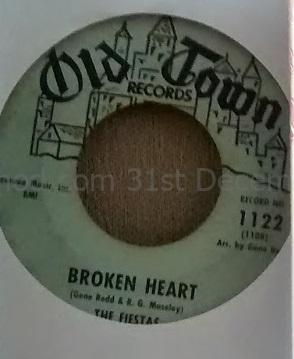 My Favourite 60s Soul Songs Of 2018 – 8-15
Continuing from my previous article my Favourite 60s Soul Songs Of 2018, are the remainder of my 7 favourite discoveries and listens of 2018. I hope you enjoy them as much as I do.
8. Broken Hearts Inc. – Please Don't Walk Away – Kimberlite 2018
By my own admission, I will say I only on the odd occasion listen to Modern Soul. Rather blinkered I know, however as those who know me, know I am somewhat slightly obsessed with 60s Soul. 😀 Whilst I do occasionally listen to artists like Angie Stone, Sharon Jones and Leon Bridges, I must admit I should make one of my 2019 new year's resolutions to listen to much more. Over this year I have been fortunate to be introduced to some exceptional tracks. This is one of them and has been one of my favourite listens this year. This was recommended by Alan. A truly scrumptious track.
Kimberlite Records Published on Jul 18, 2018

9. Tyrone McCollum & The Inclines – I Don't Want To Cry – ATCO 1969
I first heard a couple of months ago, played by Ian on his show at Back 2 Back FM. Originally recorded by Chuck Jackson in 1961, this I think is a wonderful mid tempo version of one of his Soul classics.
thesoul59. Published on Nov 26, 2016

To read the rest of this article you will need to log in. Log In
If you do not have an account with us you can register by clicking on the link below.
Registration on Soul and Mod is free and only takes a minute….Register
© 2018 – 2019, Jayne Thomas. All rights reserved.
Please follow and like us: