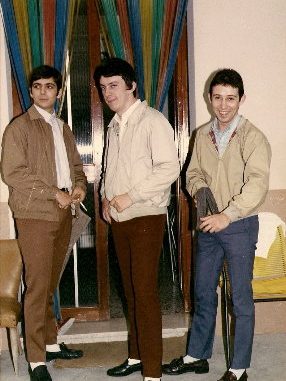 The Rimini Mod Scene Part 1
It's no surprise to know that in the 1980s, Mod subculture was embraced around the globe. I often concentrate on writing articles on the UK Mod scene. However as I have friends who were  and continue to be participants in the Mod scene from other countries I think it's imperative that those Mods are also included within my articles. The Italian Mods from the 1980s were renowned for their impeccable sense of style, their excellent choice in music. Plus not forgetting to mention Italy being the origin of their beloved Vespa and Lambretta scooters which they proudly owned and rode. The 1980s Rimini Mods are a testament of this to their longstanding dedication and commendable history, not only in Italy but also to the European Mod scene.
I recently caught up with some of the original 1980s Rimini Mods, friends of mine : Italo Adriani, Andrea Mattioni and Francesco Lisi Scardavi for several great and informative chats regarding their participation in the Rimini Mod scene from the 1980s to the early 2000s. All recalling their great memories, happy times and importantly the bond of longstanding and lifelong friendships.
Below is one of those several chats from Italo Adriani and his recollections of these early days of being a male Mod in Rimini 🙂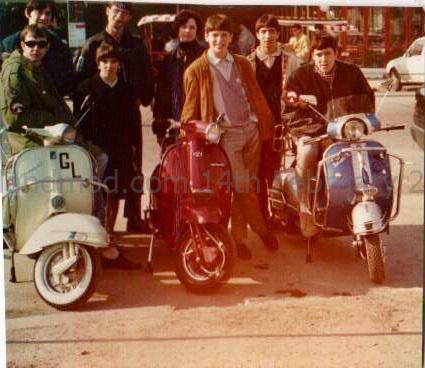 The Rimini Mod Scene – Years 1985  to the early 2000s
What years was the Mod scene prominent in Rimini?
Italo :
The Rimini Mod scene was most prominent from 1985 until 2000. It consisted of nearly 40 Mods as well as a large scooter club, mainly of Lambretta owners. We would meet weekly and also have a scooter run, as well as organise & put on the largest and longest serving Mod Rally across Europe. This served as a meeting point every Summer for Modernists from across the continent, with Mods attending from far and wide including the USA. The Rimini Mod Rally being a benchmark and major part of Mod reference outside of Italy & the UK. In addition the scene in Rimini was brimming with Mod events, scootering, much laughter and fun.
Where did the Rimini Mods meet up?
Italo :
The usual meet ups for the Rimini Mods, weather permitting, was Kennedy square on the Rimini Marina Promenade. In addition we visited downtown pubs and bars in Rimini, during the week and mainly at evenings.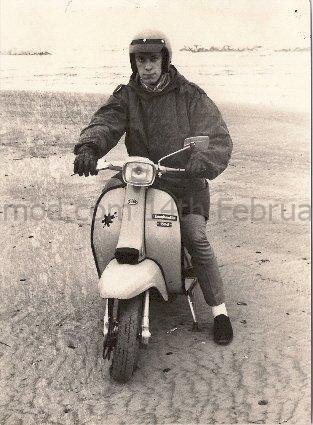 What days did the Rimini Mods meet up?
Italo :
Mainly at weekends, however myself, Andrea (Mattioni) and Tiziano (Celli), would also meet up most of the evenings after work during the week.
How many Mods were there in Rimini Mod Scene?
Italo :
Originally there were about 7 or 8 at the beginning. However by the mid 1990s there were nearly 40 people with scoots at weekends. Many gathering from the surrounding areas.
In the next article, readers will be treated to an insight of what it was like to be an Italian Mod through the 1980s to the early 2000s. A prestigious Mod scene in the seaside town of Rimini in Northern Italy.  Italo, Andrea and Francesco will be discussing their fond recollections and early memories.  Stay tuned …… The story continues. 🙂
With thanks to my friend Italo Adriani for his time, pictures and contribution to this article.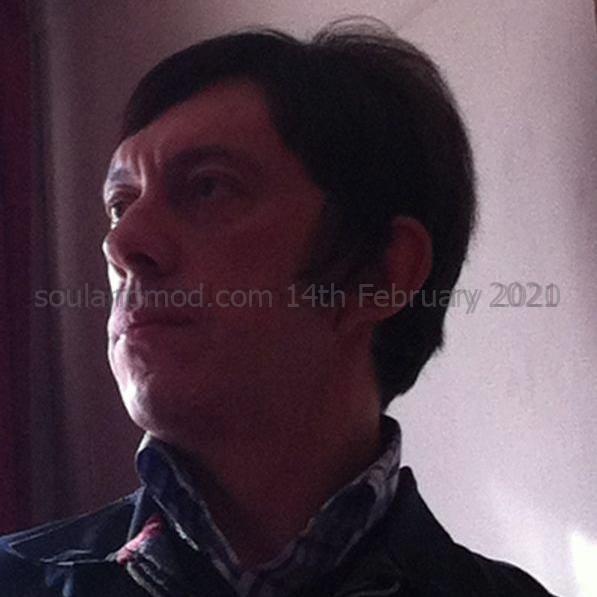 © 2019 – 2020, Jayne Thomas. All rights reserved.